Our web design packages
Basic
package
Features
Fully Customized design layout
Up to 9 Static HTML Inner pages
Up to 5 Stock images included from depositphotos.com
(Additional Images cost USD 5 per image)
Approx Page length equals to A4 Size
Logo to be provided by client
Homepage Banner Animation Slide Show
Contact Form – Details sent to email
100% satisfaction guarantee Optimized graphics
Uploading the website to your URL (Domain)
Search engine friendly design
Link to Social networking Websites like facebook,
twitter, linkedIn, etc.
Responsive (Optimized to work on smart phones
& tablets). This would be the default responsive function
and if you require custom mobile site or mobile
customizations that would be considered as an add-on
Additional page at $20 per page
FREE technical Support for 3 Months.
Web + CMS
package
Extra features added to the basic package's listed features
Integration with Open source CMS (WordPress)
Can add more pages yourself & edit them.
CMS Executive
package
Extra features added to the basic package's listed features
Logo Designing (Basic Style Package with 5 Options)
SEO Plugin Setup
WordPress Security Plugin Setup
(reduces your website getting hacked by 95%)
Photo Gallery Module (from where you can add/modify/
delete photos yourself in a gallery format)
Corporate
package
Extra features added to the basic package's listed features
Up to 20 Pages including Contact Form.
Logo Designing – 5 Options
WordPress Security Plugin Setup
(to prevent hacking by 95%)
News Module Add/Modify/Delete News from backend.
Events Module – Add/Modify/Delete events from backend
Photo Gallery Module
(Add/Modify/Delete Photos from backend)
Custom
package
Extra features added to the basic package's listed features
Minimum 20 hours of block payment required
Any customized work in PHP and HTML
Hi, I'm Rushik Shah.

Free 30-min consultation. Get a free quote within 24 hours, Contact us now to start your project. Let's talk

Let's have Check Up of your Website!!
Get the free suggestion from the Experts for your Website.
Get free quote now
You will receive quote within 24 hrs
Services
What our client says?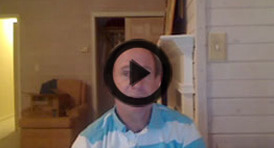 Why Web Design & Development?
Appealing and User-friendly
Elevate user experience and traffic
Create a credible online presence.
Communicate with audience
Assist in digital marketing efforts.
Keep abreast of web design trends
Bring designs to life through coding.
Solve complex web problems.
Develop & maintain websites.
Top team website designers with quality work.
Latest tech and best practices used.
Customizable website design solutions for clients.
Ensuring successful project outcomes
Why

hire website design service from Alakmalak Technologies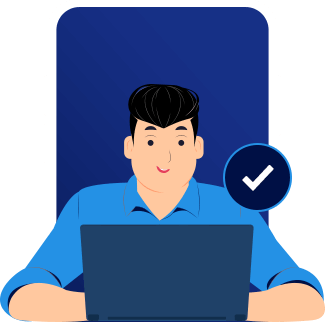 Offering competitive rates with Quality work
Prioritizing timely delivery.
Commitment to customer satisfaction
Wide range of web design services offered.
How to Hire CMS Web Developers?
01

Requirement Gathering

Download

Questionnaire or Fill it out online.

Click Here

02

Scope &

Payment

03

Design Mockup & Feedback

04

Development & Site Review QA & Feedback Changes

05

Payment & Go Live
Engagement
Models

Fixed Quote
Rely on Our Business Analysis Team to Outline Your Project and Provide a Fixed Quote.
Agreed Price
Firm Deadline
Structured Development
Clarity
Consistency
Confidence

Time and Materials
Our Project Managers Offer Guidance on Significance, Complexity, and Implementation Approach
Maximum Flexibility
Adaptable Process
Enhanced Oversight
Swift Responsiveness
Effortless Initiation
Improved Productivity

Hire Dedicated Team
Secure a Devoted Resource to Apply Agile Scrum Development Methodology and Monitor Progress.
Technical Proficiency
Organized Development
Efficient Management
Smooth Workflow
Guaranteed Results
Continuous Assistance
Why Choose
Alakmalak
Our Strength
project completed

years of experience

Resources

countries served
4 International Level Certification
OVER
600 Small, Medium

and

Large

Enterprise business clients have chosen us from

35 COUNTRIES
Federico Bilches

www.latmeco.com

I want to thank all Alakmalak team for take my web development project and help me to improve my website! Thank you for your responsibility and seriousness at the time to do corrections and improvements on my website and for always be in touch with me. Highly recommended! Great team! Great website development company in India! I'm very thankful, Alakmalak!

A few kind words to say about Alakmalak Technologies Website Company India. Working with these guys is always such a great relief. You know you are getting your stuff done right and usually always in a timely fashion. I'm a middle man for the most part, And my clients are always happy with the end result.
Frequently Asked Questions & Answers
Do you do custom designs? Or do you use templates?

Yes, we exclusively create 100% custom website designs with unlimited revisions based on the client's preferences. Additionally, if the client prefers to use ready-made templates, we can also work on those.

How much does a website cost?

At Alakmalak Technologies, our website costs are budget-friendly. We're more affordable than USA website design companies without compromising quality. We stand out in India for being the best due to our skilled website designers and commitment to delivering top-notch websites.

Can I select my preferred developer?

Yes, of course! You can surely select the Developers you prefer. So for that, we would provide you the resumes of selected programmers, and then you may select a few of them to work on your project.

What is the difference between static and dynamic website?

A static website is written in HTML only. A dynamic website is the one that requires more complex code and can do a lot more things like Database-driven, where the admin can edit the informative part of the website, from a password protected admin interface, which makes it dynamic by nature.

Once you complete website design, who owns the website?

You will be receiving the 100% ownership of your website, once the final payment is received by us. We will send you all the files including the PSD ones which you can download. If your website contains very large files, we would mail you a Zip of all the files.

What do I need to provide you for creating a website?

The things you need to provide us besides the requirements, is the content, logo, and images is any that you wish to put on to your website. And if any integrations are required, then the credentials for the same are to be provided by you. We will handle and organize the rest.

What happens when I ask for a quote for my website design?

Once you ask for a quote for your website, we would communicate with you either via Phone, Email, or Skype to gather your requirements. Once we gather all your requirements, then we create documentation and demo designs. And once you accept them, and we are on the same page, we start working on your website designing right after we receive the Initial payment from your side.