Top-tier Website Maintenance Services
Attain a state of tranquility through Alakmalak Technologies' comprehensive range of website maintenance services, available on a monthly, hourly, or after-hours basis. With a history spanning decades, businesses worldwide have placed their trust in Alakmalak Technologies as a leading website maintenance company. Request a proposal today!
WordPress Website Maintenance Services

Presenting a dedicated group of WordPress website design specialists, bringing with them considerable expertise in the design, development, and marketing of WordPress websites.

Website Security

Alakmalak Technologies' web maintenance service includes a comprehensive plan that offers consistent security scans and vulnerability reports for the Bochi Web platform.

Website Backup

As a website maintenance company, we implement automated weekly backups, ensuring restore points are available to safeguard your valuable online asset.

On-Site Seo Services

Within the framework of Alakmalak Technologies' website maintenance plan, we ensure that all on-page website data is finely tuned for optimal performance across major search engines.

eCommerce website maintenance

Elevate your online store with Alakmalak Technologies' eCommerce website maintenance service. We handle updates for seamless functionality, allowing you to focus on growth.

Shape and Control Site Performance

At Alakmalak Technologies, our website maintenance team conducts thorough analysis to unveil key performance insights for your site. We optimize user interactions to drive meaningful improvements.
Hi, I'm Rushik Shah.

Free 30-min consultation. Get a free quote within 24 hours, Contact us now to start your project. Let's talk

Let's have Check Up of your Website!!
Get the free suggestion from the Experts for your Website.
Get free
quote now
You will receive quote within 24 hrs
Services
What does our client say?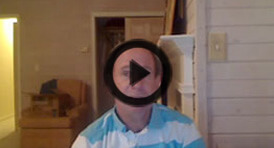 Why do you need Website maintenance services?
Visitors get updated information.
Enhance online presence.
Up-to-date technology.
Improves Mobile Responsiveness.
Website works smoothly.
Safeguard your website.
Analyzing website metrics.
Improves Scalability.
Gives edge over competitors.
Customized Service.
No Hidden Cost.
3000+ happy customers.
Competitive Pricing.
Why

Hire Website Maintenance Company Alakmalak Technologies?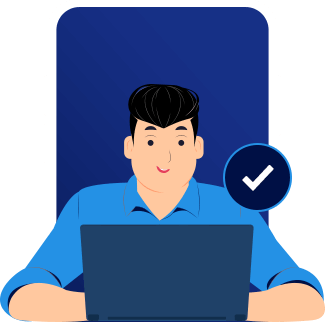 Client-Centric Approach.
On-Demand Website Maintenance service.
Highly Experienced team of developers.
100% Confidentiality on NDA Execution.
How to Hire Website Maintenance?
01

Requirement Gathering /

Discovery Call

02

Define Scope of work and Assign Resources

03

Wire Framing

& Designing

04

Development / Coding & Quality Check
WE HAVE YOUR BACK
We'll Help You Avoid These Common Mistakes
Suggesting Unnecessary Features

Unnecessary features can decrease the user experience. It may be difficult for visitors to find what they are looking for. We won't suggest any unnecessary features to increase our scope of work unless and until they are needed.

Cluttered Page Designs

A cluttered page design can have a negative impact on your website. Thus, instead of focusing on a cluttered page design, we would guide you to focus on providing high-quality UI/UX. It will also help you give your customers a clear and distraction-free experience.

Lack of User Testing

A lack of user testing can lead to websites that are confusing to use or riddled with errors. Without testing, it may be challenging to ensure the user has a seamless experience. So, we provide sufficient manual testing before it's sent to you for review.

Not Suggesting Best Practices

Many businesses are going online, and everyone wants their business to dominate. To grow, every company must carry out certain practices to help them evolve and improve. Hence, when asked, we would advise you on the industry best practices to achieve your business goals much faster & better than your competitors.
Engagement
Models

Fixed Quote
Rely on Our Business Analysis Team to Outline Your Project and Provide a Fixed Quote.
Agreed Price
Firm Deadline
Structured Development
Clarity
Consistency
Confidence

Time and Materials
Our Project Managers Offer Guidance on Significance, Complexity, and Implementation Approach
Maximum Flexibility
Adaptable Process
Enhanced Oversight
Swift Responsiveness
Effortless Initiation
Improved Productivity

Hire Dedicated Team
Secure a Devoted Resource to Apply Agile Scrum Development Methodology and Monitor Progress.
Technical Proficiency
Organized Development
Efficient Management
Smooth Workflow
Guaranteed Results
Continuous Assistance
Why Choose
Alakmalak
Our Strength
project completed

years of experience

Resources

countries served
4 International Level Certification
Frequently Asked Questions & Answers
What are website maintenance services and why do I need them?

Website maintenance services involve regularly updating, monitoring, and optimizing your website to ensure it runs smoothly and securely. This is essential to provide a seamless user experience and safeguard your online reputation.

How often do I need website maintenance?

The frequency of maintenance depends on your website's complexity and business goals. Generally, regular checks, updates, and backups are recommended.

How does website maintenance impact security?

Regular updates and security audits protect your site from vulnerabilities, ensuring it remains resistant to hacking attempts and data breaches.

How can Alakmalak Technologies help with website maintenance?

Alakmalak Technologies offers tailored website maintenance services, including WordPress and eCommerce platforms, ensuring your site's health and security.

Is website maintenance a one-time service or an ongoing process?

Website maintenance is an ongoing process due to ever-evolving technologies and security threats. Consistent care ensures your website's long-term success.

How does website maintenance affect SEO rankings?

Maintenance practices like optimizing content and fixing broken links positively impact SEO rankings, boosting your website's visibility.