Responsive Website Design Company We Offer
Alakmalak Technologies excels in delivering responsive website design services that guarantee the adaptability of your web solution across various screen sizes. As a premier responsive website design company, Alakmalak Technologies transforms the functionality of your website into an intuitive, seamlessly operational, and exceptionally effective digital experience.
Responsive eCommerce website design

Opt for our responsive website design services to craft a responsive eCommerce design that enhances mobile conversions and minimizes cart abandonment on mobile devices.

Responsive B2C website design

Implement responsive website designing to develop customized designs that extend user engagement, reduce errors, and effectively increase interaction on all types of devices.

Responsive B2B website design

Tailored for specific industries, our design approach leads to elevated rates of email subscriptions, registrations, and requests for quotes or demos.

Mobile first

Embracing mobile-responsive website design is a top strategy for crafting an adaptable product. Starting with mobile sets the foundation for the product experience and essential functions.

Flexible and fluid grids

Utilizing fluid grids enables the creation of responsive screen dimensions, guaranteeing a smooth user experience across various devices and screen resolutions.

Download speed and graphics

Page speed's influence extends to SEO and social media, with added importance for mobile users, leading to improved conversions and reduced bounce rates.
Hi, I'm Rushik Shah.

Free 30-min consultation. Get a free quote within 24 hours, Contact us now to start your project. Let's talk

Let's have Check Up of your Website!!
Get the free suggestion from the Experts for your Website.
Get free
quote now
You will receive quote within 24 hrs
Services
What does our client say?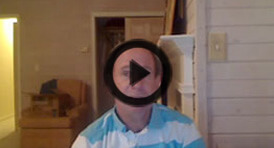 Why do you need Responsive Website Design Service?
Highly adaptable.
Centralizing analytics and reporting.
No Multiple URLs.
Effortless navigation.
User Experience.
Budget-friendly.
Increases mobile visitors.
Multi-Device Compatibility.
Lower Bounce Rates.
Expert responsive web designers.
Highly Experienced Team.
100% Client satisfaction.
Experienced UI & UX design teams.
Why

Choose Alakmalak Technologies as your Responsive Website Design Company?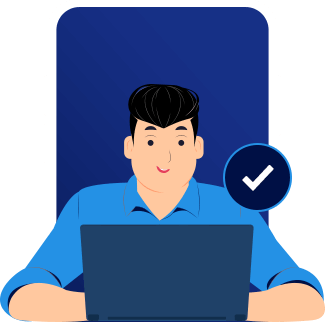 Conversion-driven mindset.
Ensured results.
Cost-effective Service.
Open communication.
How to Hire Responsive Website Design?
01

Requirement Gathering /

Discovery Call

02

Define Scope of work and Assign Resources

03

Wire Framing

& Designing

04

Development / Coding & Quality Check
WE HAVE YOUR BACK
We'll Help You Avoid These Common Mistakes
Suggesting Unnecessary Features

Unnecessary features can decrease the user experience. It may be difficult for visitors to find what they are looking for. We won't suggest any unnecessary features to increase our scope of work unless and until they are needed.

Cluttered Page Designs

A cluttered page design can have a negative impact on your website. Thus, instead of focusing on a cluttered page design, we would guide you to focus on providing high-quality UI/UX. It will also help you give your customers a clear and distraction-free experience.

Lack of User Testing

A lack of user testing can lead to websites that are confusing to use or riddled with errors. Without testing, it may be challenging to ensure the user has a seamless experience. So, we provide sufficient manual testing before it's sent to you for review.

Not Suggesting Best Practices

Many businesses are going online, and everyone wants their business to dominate. To grow, every company must carry out certain practices to help them evolve and improve. Hence, when asked, we would advise you on the industry best practices to achieve your business goals much faster & better than your competitors.
Engagement
Models

Fixed Quote
Rely on Our Business Analysis Team to Outline Your Project and Provide a Fixed Quote.
Agreed Price
Firm Deadline
Structured Development
Clarity
Consistency
Confidence

Time and Materials
Our Project Managers Offer Guidance on Significance, Complexity, and Implementation Approach
Maximum Flexibility
Adaptable Process
Enhanced Oversight
Swift Responsiveness
Effortless Initiation
Improved Productivity

Hire Dedicated Team
Secure a Devoted Resource to Apply Agile Scrum Development Methodology and Monitor Progress.
Technical Proficiency
Organized Development
Efficient Management
Smooth Workflow
Guaranteed Results
Continuous Assistance
Why Choose
Alakmalak
Our Strength
project completed

years of experience

Resources

countries served
4 International Level Certification
Frequently Asked Questions & Answers
What is responsive website designing and why is it important?

Responsive website designing ensures your site looks and functions well on all devices, enhancing user experience and engagement.

Will my website work well on mobile devices?

Yes, responsive design ensures your website looks and functions seamlessly on mobiles, tablets, and desktops.

Does responsive design impact SEO?

Yes, Google favors mobile-friendly sites. Responsive design improves user experience, positively impacting SEO rankings.

What's the difference between responsive and mobile websites?

Responsive websites adjust to all devices, while mobile sites are separate sites created solely for mobile users.

How can Alakmalak Technologies help with responsive website designing?

Alakmalak Technologies excels in crafting responsive designs that cater to diverse device users, ensuring a seamless experience.

Are there any downsides to responsive design?

Responsive design can slightly increase load times due to additional code for different screen sizes, but the user experience benefits outweigh this.

Will responsive design affect my website's aesthetics?

Responsive design aims to maintain the look and feel of your site while optimizing it for various devices, ensuring a visually appealing experience for all users.