Get free
quote now
You will receive quote within 24 hrs
Services
What our client says?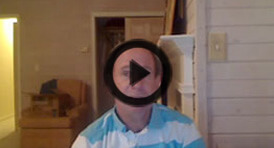 Why Build with Open Source Customization
Utilize pre-built modules and tools
Cost-effective
Increased flexibility and scalability
Large community of developers
Easily integrate.
Faster development time
Higher security & fewer bugs
Share the customized project.
Custom Branding
Skilled in Installation.
Customization at all levels.
Basecamp Project Management tool.
Devoted Project Coordinator.
Why

Hire Open Source Customization Developers from Alakmalak Technologies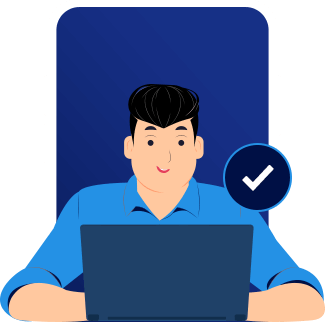 Guaranteed 100% Confidentiality.
Expert Consultation available on request.
Complimentary 30-day Support.
Backed by a Highly Experienced Team.
How to Hire ReactJS Developers?
01

Requirement Gathering /

Discovery Call

02

Define Scope of work and Assign Resources

03

Wire Framing

& Designing

04

Development / Coding & Quality Check
WE HAVE YOUR BACK
We'll Help You Avoid These Common Mistakes
Suggesting Unnecessary Features

Unnecessary features can decrease the user experience. It may be difficult for visitors to find what they are looking for. We won't suggest any unnecessary features to increase our scope of work unless and until they are needed.

Cluttered Page Designs

A cluttered page design can have a negative impact on your website. Thus, instead of focusing on a cluttered page design, we would guide you to focus on providing high-quality UI/UX. It will also help you give your customers a clear and distraction-free experience.

Lack of User Testing

A lack of user testing can lead to websites that are confusing to use or riddled with errors. Without testing, it may be challenging to ensure the user has a seamless experience. So, we provide sufficient manual testing before it's sent to you for review.

Not Suggesting Best Practices

Many businesses are going online, and everyone wants their business to dominate. To grow, every company must carry out certain practices to help them evolve and improve. Hence, when asked, we would advise you on the industry best practices to achieve your business goals much faster & better than your competitors.
Engagement
Models

Fixed Quote
Rely on Our Business Analysis Team to Outline Your Project and Provide a Fixed Quote.
Agreed Price
Firm Deadline
Structured Development
Clarity
Consistency
Confidence

Time and Materials
Our Project Managers Offer Guidance on Significance, Complexity, and Implementation Approach
Maximum Flexibility
Adaptable Process
Enhanced Oversight
Swift Responsiveness
Effortless Initiation
Improved Productivity

Hire Dedicated Team
Secure a Devoted Resource to Apply Agile Scrum Development Methodology and Monitor Progress.
Technical Proficiency
Organized Development
Efficient Management
Smooth Workflow
Guaranteed Results
Continuous Assistance
Why Choose
Alakmalak
Our Strength
project completed

years of experience

Resources

countries served
4 International Level Certification
Frequently Asked Questions & Answers
What is "Open Source" software?

Open Source software allows any user to freely access, use, change, and share as well, which could be in modified or unmodified form. Open source software is created by many people and is distributed under licenses that comply with the Open Source Definition.

Can Open Source software be used for commercial purposes?

Absolutely Yes! All the Open Source software can be used for commercial purposes; the Open Source Definition guarantees this. And you can even sell the Open Source Software!

Can I strip out the copyrights on Open Source code and put in my own?

Definitely not! Not only in terms of Open Source, but also in general, you should never remove a valid copyright notice, regardless of the license it specifies. Copyright notices are legal notices; they are even a source of information about the provenance of source code, and if that information is stripped out, recipients of downstream copies do not have any other easy way to rediscover it.

What is "free software" and is it the same as "open source"?

"Free software" and "open source software" are two terms for the same thing: software released under licenses that guarantee a certain specific set of freedoms.

Can I stop "evil people" from using my program?

Unfortunately, no! The Open source definition itself specifies that Open Source licenses may not discriminate against people or groups. So that means giving freedom to everyone, which also includes evil people, too.