Get free
quote now
You will receive quote within 24 hrs
Services
What our client says?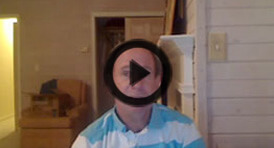 Faq

Frequently Asked Questions & Answers
What is "Open Source" software?

Open Source software allows any user to freely access, use, change, and share as well, which could be in modified or unmodified form. Open source software is created by many people and is distributed under licenses that comply with the Open Source Definition.

Can Open Source software be used for commercial purposes?

Absolutely Yes! All the Open Source software can be used for commercial purposes; the Open Source Definition guarantees this. And you can even sell the Open Source Software!

Can I strip out the copyrights on Open Source code and put in my own?

Definitely not! Not only in terms of Open Source, but also in general, you should never remove a valid copyright notice, regardless of the license it specifies. Copyright notices are legal notices; they are even a source of information about the provenance of source code, and if that information is stripped out, recipients of downstream copies do not have any other easy way to rediscover it.

What is "free software" and is it the same as "open source"?

"Free software" and "open source software" are two terms for the same thing: software released under licenses that guarantee a certain specific set of freedoms.

Can I stop "evil people" from using my program?

Unfortunately, no! The Open source definition itself specifies that Open Source licenses may not discriminate against people or groups. So that means giving freedom to everyone, which also includes evil people, too.