We Build Real Estate Website at the most affordable price
We have developed 3000+ Websites By Our Dedicated Team of Developers, We help real estate companies to build websites as per their requirement and maintenance as per your requirements.
Real Estate Website Development Services We Offer
Responsive Web Design for Real Estate Agent

Stunning, user-friendly websites for real estate agents that adapt flawlessly to any device.

Real Estate Integration Solutions

Real-time property listing integration for accurate and up-to-date information.

Website Maintenance Services for Real Estate

We handle website maintenance to keep your real estate site running smoothly, updated, and secure.

Multilingual Real Estate Development Services

Expand your reach with multilingual websites that seamlessly switch languages, engaging clients in their preferred language.

Customized Real Estate Websites

Gain a competitive edge with a custom-designed website showcasing your brand and unique properties.

IDX/MLS Integration

Keep listings updated with seamless IDX/MLS integration for comprehensive and up-to-date information.

Property Search Functionality

Streamline property search with advanced functionality, empowering buyers to find dream properties quickly.

Lead Generation and Conversion Optimization

Maximize lead generation with conversion-optimized websites that captivate visitors and convert them into valuable leads.

CRM Integration

Efficiently manage leads and nurture relationships with CRM integration on your real estate website.
Hi, I'm Rushik Shah.

Free 30-min consultation. Get a free quote within 24 hours, Contact us now to start your project. Let's talk

Already have a Website?
Click for Seamless and Bug-free Website Maintenance.
Book now
Get free quote now
You will receive quote within 24 hrs
Services
What our client says?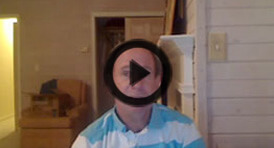 WHY US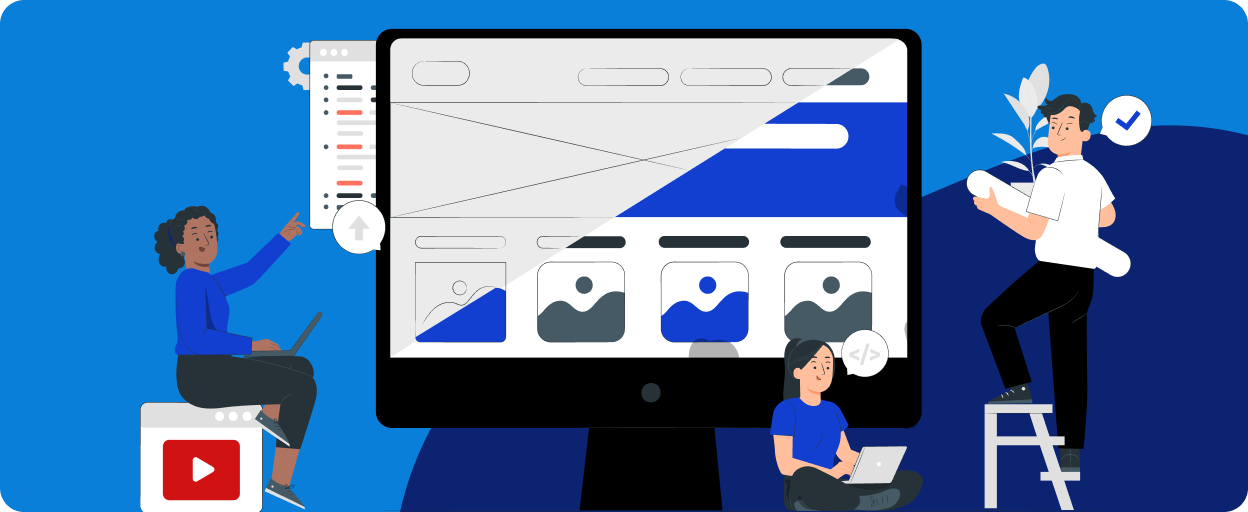 Proficient in Installation
Custom homepage
Custom inner pages
Expert Advice on Request
Custom add-ons
SEO Friendly Features
Mobile Optimized Design
MLS Listing
Expert Website Designers
INSTERESTED IN HIRING US - PROCESS WE FOLLOW
Requirement Gathering

/ Discovery Call

01

Define Scope of

work and Assign Resources

02

03

Development / Coding

& Quality Check

04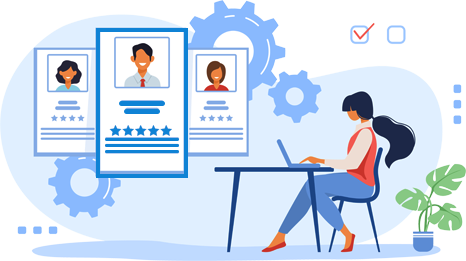 WE HAVE YOUR BACK
We'll Help You Avoid These Common Mistakes
Suggesting Unnecessary Features

Unnecessary features can decrease the user experience. It may be difficult for visitors to find what they are looking for. We won't suggest any unnecessary features to increase our scope of work unless and until they are needed.

Cluttered Page Designs

A cluttered page design can have a negative impact on your website. Thus, instead of focusing on a cluttered page design, we would guide you to focus on providing high-quality UI/UX. It will also help you give your customers a clear and distraction-free experience.

Lack of User Testing

A lack of user testing can lead to websites that are confusing to use or riddled with errors. Without testing, it may be challenging to ensure the user has a seamless experience. So, we provide sufficient manual testing before it's sent to you for review.

Not Suggesting Best Practices

Many businesses are going online, and everyone wants their business to dominate. To grow, every company must carry out certain practices to help them evolve and improve. Hence, when asked, we would advise you on the industry best practices to achieve your business goals much faster & better than your competitors.
Why Choose
Alakmalak
Our Strength
project completed

years of experience

Resources

countries served
4 International Level Certification
Why Choose Alakmalak Technologies, a
leading Real Estate Website Designer in India?
At Alakmalak Technologies, we are proud to offer exceptional real estate website design services in India that cater to the unique needs of real estate agents and agencies. A well-designed and user-friendly website is crucial in today's digital age, and we specialize in creating stunning websites that leave a lasting impression on your potential clients.
Our team of skilled real estate website designers is well-versed in the latest web design trends and technologies. Whether you need a website for your real estate agency or you are a real estate agent looking to showcase your properties, we have got you covered. Our real estate web design services ensure that your website not only looks visually appealing but also provides an intuitive and seamless user experience.
When it comes to websites for real estate agents, we understand the importance of showcasing properties in the best possible light. Our expert designers know how to highlight the unique selling points of each property, making it easier for your clients to find their dream homes or investment opportunities.
Whether you are in the residential or commercial real estate business, our commercial real estate website design services are tailored to meet your specific requirements. With a focus on functionality and aesthetics, we create websites that elevate your online presence and help you stand out from the competition.
Partner with Alakmalak Technologies today and let our real estate website designers work their magic to boost your real estate business. From concept to completion, we are dedicated to delivering top-notch websites that drive results and take your real estate endeavors to new heights. Don't miss out on valuable opportunities – let us help you achieve success in the digital realm!
Frequently Asked Questions & Answers
How can a responsive web design benefit my real estate business?

Responsive web design ensures that your website adapts to different devices, providing an optimal user experience and increasing accessibility for potential clients. It helps showcase your property listings effectively and boosts your online presence.

What is IDX/MLS integration, and why is it important for my real estate website?

IDX/MLS integration allows you to display up-to-date property listings from the Multiple Listing Service (MLS) directly on your website. It ensures that your clients have access to the most accurate and comprehensive information, enhancing their property search experience.

Why should I consider multilingual website development services for my real estate business?

Multilingual websites enable you to reach a broader audience, including international clients. By providing content in multiple languages, you can effectively communicate with clients in their preferred language, establishing trust and facilitating engagement.

How can website maintenance services benefit my real estate website?

Regular website maintenance ensures that your real estate website runs smoothly, remains up-to-date, and is protected from security threats. It saves you time and effort by handling technical aspects, allowing you to focus on your core business activities.

How does CRM integration help in managing real estate leads and interactions?

CRM integration streamlines lead management by centralizing all client data, interactions, and follow-ups in one system. It enables efficient organization, tracking, and nurturing of leads, enhancing customer service and fostering valuable relationships.