White Label Web Development Services We offer
In the realm of B2B web design, our agency collaborates with businesses to craft websites and brands that serve as catalysts for their optimal performance and business expansion.
Custom White Label Web Development

We empower clients to personalize their websites: integrate branding, design user-friendly interfaces, and add unique functionalities tailored to their business needs.

White Label Web App Development

Your efficient white-label solution for high-quality web apps saves time and costs while accessing expert teams.

White Label Frontend Development

Elevate client online presence with our frontend solutions: build trust, increase conversions, and expand reach.

White Label Backend Development

Outsource backend development hassle-free. Employ skilled developers from our network without infrastructure worries.

White Label Enterprise Web Solutions

Access enterprise web solutions with our expertise. Focus on your strengths, retain full credit, and ensure 100% confidentiality.

White Label Web Design and Redesign

Enhance website aesthetics and functionality. Our certified white-label designers create visually appealing, responsive sites aligned with goals.

White Label Support and Maintenance

Our white-label services ensure uninterrupted website performance, covering bug fixes, performance optimization, and backup.

Efficiency Through Outsourcing

Maximize efficiency with our white-label solutions. Outsource tasks, save resources, and focus on core strengths without an in-house web development team.

Providing Exceptional Services

Two decades of delivering excellence worldwide. Our skilled developers design, develop, and maintain robust web-based solutions.
Key B2B Website Features
With each B2B website project, we ensure clients have a high-performance platform that converts visitors and guides them through the digital buyer's journey. Here are essential features included in all our projects:
Effective Project Kickoff

Initiating the project with clear priorities, GC team collaboration, and tasks to set the right tone.

Strategic Website Planning

Defining website goals, aligning with marketing and sales needs, and focusing on key conversion pages.

User-friendly Sitemap

Creating an intuitive structure that guides users seamlessly through their journey.

Cross-Device Compatibility

Ensuring the website functions flawlessly across various browsers, tablets, and mobile devices.

Seamless CMS Integration

Leveraging platforms like WordPress, WebFlow, and HubSpot CMS for efficient management.

Thorough QA & Testing

Rigorous testing to ensure a polished, bug-free website ready for launch.

Efficient Content Integration

Mapping content needs and identifying contributors for a smooth integration process

Comprehensive Website Analytics

Implementing tracking for visitors, sessions, events, and optimizing based on data.

Smooth Automation Integration

Integrating marketing automation systems seamlessly for effective response.

Engaging Effects & Animation

Enhancing user engagement through subtle animations and appealing website effects.

SEO Optimization

Setting the stage for SEO success, while allowing post-launch SEO marketing.

User-Friendly Administration

Equipping you with optimized admin interfaces for easy website management.
B2B Web Design Process
Whether embarking on a new B2B website build or revitalizing an existing one, our 6-step process ensures a successful outcome for your brand.
Understand & Immerse

Our journey begins by comprehending your brand, company, and website necessities from the ground up.

Strategic Blueprint

With clarity, we forge a roadmap outlining distinct phases for your design and development.

UX & Design Collaboration

Together, we refine your website's design, ensuring it resonates with you and undergoes validation.

Precise Coding

Website speed and management ease are pivotal; we prioritize optimal performance.

Rigorous QA & Testing

Perfection is paramount, including thorough polishing pre-launc

Launch & Refine

Post-launch, we fine-tune your website in sync with key metrics to achieve optimization.
Get free
quote now
You will receive quote within 24 hrs
Services
What does our client say?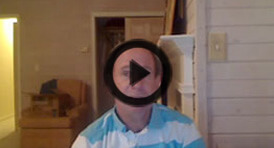 Engagement
Models

Fixed Quote
Rely on Our Business Analysis Team to Outline Your Project and Provide a Fixed Quote.
Agreed Price
Firm Deadline
Structured Development
Clarity
Consistency
Confidence

Time and Materials
Our Project Managers Offer Guidance on Significance, Complexity, and Implementation Approach
Maximum Flexibility
Adaptable Process
Enhanced Oversight
Swift Responsiveness
Effortless Initiation
Improved Productivity

Hire Dedicated Team
Secure a Devoted Resource to Apply Agile Scrum Development Methodology and Monitor Progress.
Technical Proficiency
Organized Development
Efficient Management
Smooth Workflow
Guaranteed Results
Continuous Assistance
Why Choose
Alakmalak
Our Strength
project completed

years of experience

Resources

countries served
4 International Level Certification