Custom Financial Website Development Services
Looking for a reliable Finance website development company, Alakmalak creates a website which helps you stand out from competitors and gives valuable results.
Financial Website Development Services We Offer
Financial Services Web Development

We make websites that deliver high-quality outputs for financial services, small-scale businesses & mid-scale or large-enterprise-sized financial institutions.

Website Design for Financial Services

We prepare financial services website designs with crisp and clear UI design, resulting in great acceptance from financial services-seeking customers.

Custom Financial Website Development

By our custom-built finance Website, we aim to help financial & banking services providers collaborate effectively with their end-users. We Create responsive financial services website design that brings the right & quality business to our clients.

Financial Advisor Website Design

We Improve your conversion rate by enhancing your finance website's mobile responsiveness.

Dynamic websites for small Financial firms

A website allows financial firms to create a strong brand identity that reflects their values, mission, and services.

Maintenance Support

We offer maintenance and support for your existing websites, as well as support for all websites we develop.
Hi, I'm Rushik Shah.

Free 30-min consultation. Get a free quote within 24 hours, Contact us now to start your project. Let's talk

Already have a Website?
Click for Seamless and Bug-free Website Maintenance.
Book now
Get free quote now
You will receive quote within 24 hrs
Services
What our client says?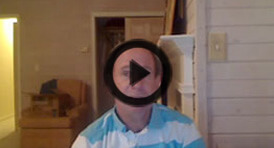 Why Financial firms Web Design & Development?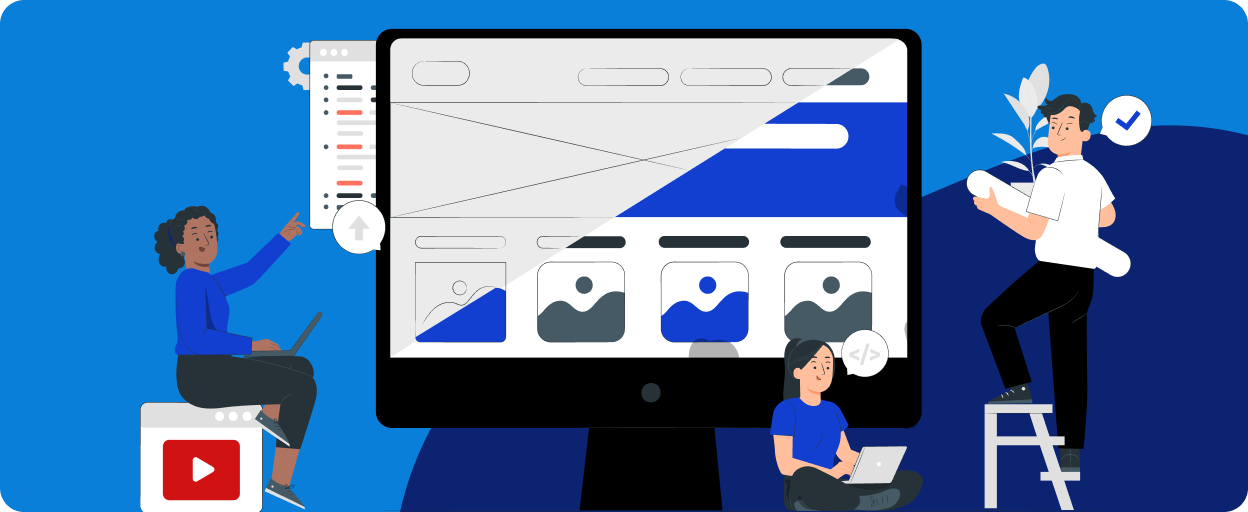 Increase online visibility
Enhance user experience
Improve brand image
Provide online services
Reach new customers
Stay competitive
Meet regulatory requirements
Expand business
Personalize customer experience
Why Hire Custom Layout Developers from Alakmalak Technologies
Skilled developers with quality work.
The latest tech and best practices used.
Customizable solutions for clients.
Effective communication for project success.
Affordable pricing without compromising quality.
Timely delivery, emphasis on meeting deadlines.
Commitment to customer satisfaction & support.
Wide range of web design services offered.
Diverse skill set for multi-disciplinary approaches
INSTERESTED IN HIRING US - PROCESS WE FOLLOW
Requirement Gathering

/ Discovery Call

01

Define Scope of

work and Assign Resources

02

03

Development / Coding

& Quality Check

04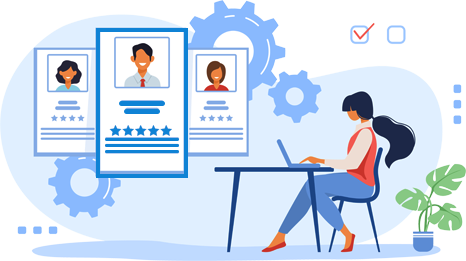 WE HAVE YOUR BACK
We'll Help You Avoid These Common Mistakes
Suggesting Unnecessary Features

Unnecessary features can decrease the user experience. It may be difficult for visitors to find what they are looking for. We won't suggest any unnecessary features to increase our scope of work unless and until they are needed.

Cluttered Page Designs

A cluttered page design can have a negative impact on your website. Thus, instead of focusing on a cluttered page design, we would guide you to focus on providing high-quality UI/UX. It will also help you give your customers a clear and distraction-free experience.

Lack of User Testing

A lack of user testing can lead to websites that are confusing to use or riddled with errors. Without testing, it may be challenging to ensure the user has a seamless experience. So, we provide sufficient manual testing before it's sent to you for review.

Not Suggesting Best Practices

Many businesses are going online, and everyone wants their business to dominate. To grow, every company must carry out certain practices to help them evolve and improve. Hence, when asked, we would advise you on the industry best practices to achieve your business goals much faster & better than your competitors.
Why Choose
Alakmalak
Our Strength
project completed

years of experience

Resources

countries served
4 International Level Certification
Know More About Alakmalak Technologies'
Financial Services Website Design Services
At Alakmalak Technologies, we understand the critical role a well-designed website plays in establishing trust and credibility in the competitive banking and financial services industry. That's why we offer exceptional bank website design services that cater to the unique needs of financial institutions. Whether you are a bank or a financial services provider, we have the expertise to create visually stunning and user-friendly websites that leave a lasting impression on your visitors.
As technology evolves, so do consumer expectations. Our expert team of designers and developers stay ahead of the curve to provide you with cutting-edge banking website design solutions. We ensure that your website not only looks modern and professional but also offers a seamless and intuitive user experience.
When it comes to financial services website development, we go the extra mile to understand your specific goals and requirements. Whether you need an informative website to showcase your services or a secure platform for online banking, we have the technical expertise to bring your vision to life.
With a proven track record in the financial sector, we know what it takes to design the best financial websites that resonate with your target audience. Our websites are optimized for performance, security, and mobile responsiveness, ensuring that your clients can access your services from any device, anywhere, and anytime.
Trust Alakmalak Technologies to be your partner in success. Whether you are a bank or a financial services provider, our tailored solutions for banking website design and financial services web design will help you stand out from the crowd and attract more customers. Elevate your online presence and expand your reach with our exceptional website design for financial services. Partner with us today and experience the difference!
Frequently Asked Questions & Answers
Can you integrate secure online banking functionalities, such as account login, balance inquiries, funds transfers, and transaction history?

Yes, we can integrate secure online banking functionalities into your website, including features such as account login, balance inquiries, funds transfers, and transaction history. Our team has experience in implementing these functionalities while adhering to industry best practices and security standards.

Are you experienced in implementing two-factor authentication and other robust security measures to protect customer accounts and sensitive financial information?

Absolutely, we have extensive experience in implementing robust security measures, including two-factor authentication, to enhance the protection of customer accounts and sensitive financial information. We prioritize the implementation of industry-standard security protocols to ensure the highest level of security for your website.

Can you design and develop features that support financial transactions, such as online loan applications, credit card applications, or investment account management?

We have the capability to design and develop features that support various financial transactions, such as online loan applications, credit card applications, and investment account management. Our team can tailor these features to meet your specific requirements while ensuring a seamless user experience.

Do you have expertise in building secure and user-friendly payment gateways to facilitate online payments, bill payments, or funds transfers?

Yes, we specialize in building secure and user-friendly payment gateways that facilitate online payments, bill payments, and funds transfers. We follow industry best practices and adhere to the latest security standards to provide a secure payment environment for your customers.

Are you knowledgeable about data encryption and secure storage practices for sensitive customer data, such as personal identification information and financial records?

We are well-versed in data encryption and secure storage practices to protect sensitive customer data, including personal identification information and financial records. We implement encryption protocols and follow industry guidelines to safeguard data privacy.

Can you develop features that comply with anti-money laundering (AML) and know-your-customer (KYC) regulations, such as identity verification and risk assessment tools?

Our development team has expertise in developing features that comply with anti-money laundering (AML) and know-your-customer (KYC) regulations. We can incorporate identity verification and risk assessment tools to help you meet compliance requirements effectively.

How do you ensure data privacy and protection in accordance with the General Data Protection Regulation (GDPR) or other applicable data privacy laws?

We prioritize data privacy and protection in accordance with applicable regulations, such as the General Data Protection Regulation (GDPR) or other relevant data privacy laws. We implement necessary measures, including data encryption, user consent mechanisms, and privacy policy implementation, to ensure compliance and protect user data.