Landing Page Design Service We Offer
Our team leverages over 17+ years of dedicated experience and industry insights to create landing page design campaigns that prioritize driving conversions. Say goodbye to wasted resources and hello to results-driven strategies.
Data-Driven Approach

Our established system effectively boosts conversion rates on your landing pages, translating to heightened value from your ad investment and a potential reduction in Cost Per Lead.

Tailored Design

You're in the hands of specialists. We've honed our focus on conversion-centred design, excelling in crafting distinct landing page designs.

Adaptive Design

All our landing page designs boast seamless appearance and functionality on all browsers and devices.

Quality Visuals

We exclusively utilize imagery that eschews clichéd stock photos. If you have brand guidelines, rest assured, we'll strictly adhere to them.

A/B Experimentation

Every landing page and test is unique. We consistently recommend A/B testing grounded in both quantitative and qualitative data.

Seamless Form Integration

We seamlessly integrate form submissions and phone call tracking with your existing marketing applications or CRM.

Gratitude Pages

Your landing page includes a distinctive thank you page. These custom pages reinforce trust and serve as a hub for all your pixel code.

Tailored Integrations

For campaigns involving free ebook distribution or webinar sign-ups, we ensure seamless lead transfer to the appropriate applications.
Hi, I'm Rushik Shah.

Free 30-min consultation. Get a free quote within 24 hours, Contact us now to start your project. Let's talk

Let's have Check Up of your Website!!
Get the free suggestion from the Experts for your Website.
Get free
quote now
You will receive quote within 24 hrs
Services
What does our client say?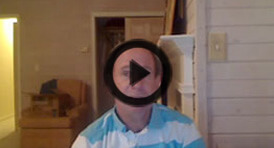 How can Landing Page Designing help you?
Boosts engagement and conversions.
Builds credibility and trust.
Communicates value clearly.
Enhances user experience and mobile compatibility.
Captivates with visuals and aesthetics.
Facilitates A/B testing and data analytics.
Optimizes for SEO and loading speed.
Drives lead generation and social sharing.
Reinforces branding and messaging impact.
Skilled in impactful landing page creation.
Reflect your brand and goals uniquely.
Optimized for user actions.
Seamless Responsiveness
Why

hire a Landing Page Designing service from Alakmalak Technologies?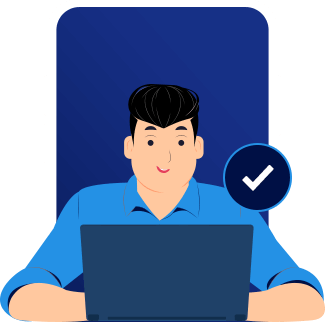 Data-Driven Enhancement
Enhanced SEO
On-Time Delivery
Achieving your Vision Together.
How to Hire Landing Page Designing?
01

Requirement Gathering /

Discovery Call

02

Define Scope of work and Assign Resources

03

Wire Framing

& Designing

04

Development / Coding & Quality Check
WE HAVE YOUR BACK
We'll Help You Avoid These Common Mistakes
Suggesting Unnecessary Features

Unnecessary features can decrease the user experience. It may be difficult for visitors to find what they are looking for. We won't suggest any unnecessary features to increase our scope of work unless and until they are needed.

Cluttered Page Designs

A cluttered page design can have a negative impact on your website. Thus, instead of focusing on a cluttered page design, we would guide you to focus on providing high-quality UI/UX. It will also help you give your customers a clear and distraction-free experience.

Lack of User Testing

A lack of user testing can lead to websites that are confusing to use or riddled with errors. Without testing, it may be challenging to ensure the user has a seamless experience. So, we provide sufficient manual testing before it's sent to you for review.

Not Suggesting Best Practices

Many businesses are going online, and everyone wants their business to dominate. To grow, every company must carry out certain practices to help them evolve and improve. Hence, when asked, we would advise you on the industry best practices to achieve your business goals much faster & better than your competitors.
Engagement
Models

Fixed Quote
Rely on Our Business Analysis Team to Outline Your Project and Provide a Fixed Quote.
Agreed Price
Firm Deadline
Structured Development
Clarity
Consistency
Confidence

Time and Materials
Our Project Managers Offer Guidance on Significance, Complexity, and Implementation Approach
Maximum Flexibility
Adaptable Process
Enhanced Oversight
Swift Responsiveness
Effortless Initiation
Improved Productivity

Hire Dedicated Team
Secure a Devoted Resource to Apply Agile Scrum Development Methodology and Monitor Progress.
Technical Proficiency
Organized Development
Efficient Management
Smooth Workflow
Guaranteed Results
Continuous Assistance
Why Choose
Alakmalak
Our Strength
project completed

years of experience

Resources

countries served
4 International Level Certification
Frequently Asked Questions & Answers
What is a landing page and why is it important?

A landing page is a focused webpage designed to convert visitors into customers. It's crucial as it drives specific actions, like sign-ups or purchases.

How does a well-designed landing page boost conversions?

A well-designed landing page aligns with your goal, removes distractions, and guides visitors to take the desired action, enhancing the chances of conversion.

What elements should a landing page include?

A compelling headline, clear value proposition, engaging visuals, concise content, a prominent call-to-action (CTA), and trust-building elements are key.

How can Alakmalak Technologies assist in landing page design?

Alakmalak Technologies specializes in creating effective landing pages that align with your goals, ensuring higher engagement and conversion rates.

What's the role of visuals in a landing page?

Visuals reinforce your message, making it easier for visitors to understand your offering and increasing their interest in taking action.

How can I optimize my landing page for better results?

Test different elements like headlines, CTAs, and visuals to identify what resonates best with your audience and leads to higher conversions.