At our company, we recognize the importance of having an exceptional website design that distinguishes your small business from competitors in your area, without incurring excessive costs associated with hiring a professional advertising agency. We understand that utilizing "do-it-yourself" website templates can be a tedious and aggravating process, resulting in a generic website that doesn't stand out.
For this reason, we provide custom web design services tailored to small businesses that attract targeted traffic, boost lead generation, and improve your Google search engine ranking.
Website Design For Small Businesses Services we Offers
Website Design for Small Businesses

A consumer products and services website is an online platform for businesses to showcase their products and services to potential customers.

Confidence in cybersecurity

Alakmalak provides services that are most important to you, helping you protect yourself from unauthorized access.

Cost and Performance Management

We help you identify and implement cost management efforts while driving performance and decide about the right tool for your business.

Business Transformation

We focus on continuously enhancing customer experience through our various services and technologies for consumer products and services organisations.

Application Services

Our Applications service allows us to offer clients a full lifecycle of systems integration consulting services thus providing the right solutions for the business needs.

Custom Consumer Products Web design

The website design should be visually appealing, easy to navigate, and optimized for search engines to attract more traffic and leads.
Hi, I'm Rushik Shah.

Free 30-min consultation. Get a free quote within 24 hours, Contact us now to start your project. Let's talk

Already have a Website?
Click for Seamless and Bug-free Website Maintenance.
Book now
Get free quote now
You will receive quote within 24 hrs
Services
What our client says?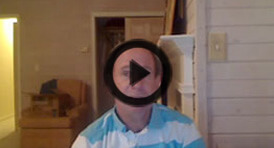 Why Small Business Web Design & Development?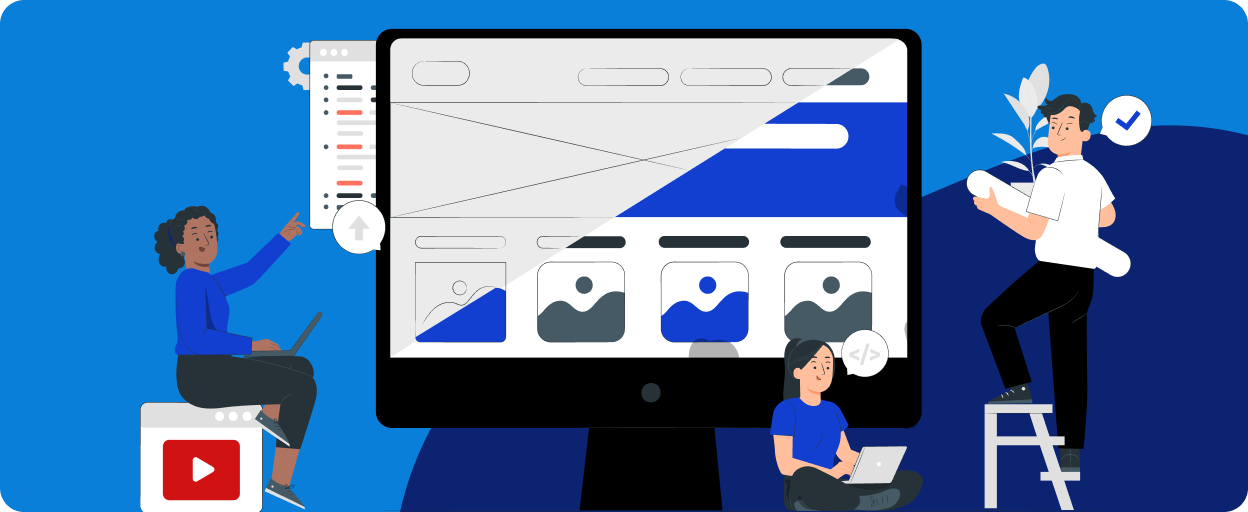 Enhances Online Presence of the Business
Platform for Direct Consumer Interaction
Improves Customer Experience & Engagement
Facilitates Easy Online Shopping & Purchasing
Enables Targeted Marketing & Advertising
Offers Opportunities for Data Collection & Analysis
Increases Brand Visibility & Recognition
Businesses Stay Competitive in Digital Landscape
Allows for Scalability & Growth Potential.
Why Hire Website Design & Development Developers from Alakmalak Technologies
Skilled developers with quality work.
Latest tech and best practices used.
Customizable solutions for clients.
Effective communication for project success.
Affordable pricing without compromising quality.
Timely delivery, emphasis on meeting deadlines.
Commitment to customer satisfaction & support.
Wide range of web design services offered.
Diverse skill set for multi-disciplinary approaches
INSTERESTED IN HIRING US - PROCESS WE FOLLOW
Requirement Gathering

/ Discovery Call

01

Define Scope of

work and Assign Resources

02

03

Development / Coding

& Quality Check

04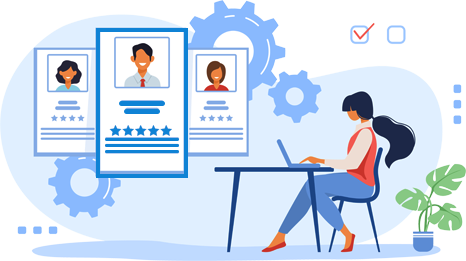 WE HAVE YOUR BACK
We'll Help You Avoid These Common Mistakes
Suggesting Unnecessary Features

Unnecessary features can decrease the user experience. It may be difficult for visitors to find what they are looking for. We won't suggest any unnecessary features to increase our scope of work unless and until they are needed.

Cluttered Page Designs

A cluttered page design can have a negative impact on your website. Thus, instead of focusing on a cluttered page design, we would guide you to focus on providing high-quality UI/UX. It will also help you give your customers a clear and distraction-free experience.

Lack of User Testing

A lack of user testing can lead to websites that are confusing to use or riddled with errors. Without testing, it may be challenging to ensure the user has a seamless experience. So, we provide sufficient manual testing before it's sent to you for review.

Not Suggesting Best Practices

Many businesses are going online, and everyone wants their business to dominate. To grow, every company must carry out certain practices to help them evolve and improve. Hence, when asked, we would advise you on the industry best practices to achieve your business goals much faster & better than your competitors.
Why Choose
Alakmalak
Our Strength
project completed

years of experience

Resources

countries served
4 International Level Certification
Empower Your Small Business Website Development by
Alakmalak Technologies: Check How
Searching for a hands-on handbook on small business web development? Look no further!
For small business proprietors, the advantages of owning a website are crystal clear. Yet, commencing the journey might seem perplexing, especially if you're working within budget constraints. Navigating your choices meticulously becomes essential.
In today's digital landscape, a strong online presence is non-negotiable for small businesses aiming to succeed and thrive. Alakmalak Technologies stands as your trusted partner, dedicated to crafting tailored website development and design solutions that elevate your brand and drive growth.
Our Small Business Website Development Approach:
Strategic Design: We understand your unique business identity and objectives. Our team meticulously designs websites for your small business that reflect your essence and resonate with your target audience.
User-Centric Experience: User-friendliness is at the core of our design philosophy. We create seamless, intuitive interfaces that ensure visitors have a satisfying and engaging experience on your website.
SEO Optimization: We integrate strategic SEO practices into every facet of your website's development. This drives organic traffic, boosts visibility, and enhances your chances of ranking higher in search engine results.
Mobile Responsiveness: In an increasingly mobile world, your small business website development must look and function flawlessly across all devices. Our responsive designs guarantee a consistent experience, regardless of screen size.
Content Excellence: Quality content is king. Our expert content creators develop compelling, relevant, and SEO-friendly content that captivates visitors and conveys your brand message effectively.
Customized Solutions: We don't believe in one-size-fits-all. Our website development services are tailored to your specific needs, ensuring your website aligns perfectly with your business goals.
Partner with Alakmalak Technologies and embark on a journey of digital transformation that skyrockets your small business to new heights. Our expertise, dedication, and unwavering commitment to your success make us the ideal choice for your small business website development needs.
Ready to take the next step? Contact us today for a personalized consultation and discover how we can turn your digital dreams into reality.
Frequently Asked Questions & Answers
How can I create a distinctive website design without hiring a professional advertising agency?

While hiring a professional agency can provide expertise, you can still achieve a unique website design on your own. Consider using website builders like Wix, Weebly, or Squarespace that offer customizable templates and drag-and-drop editors. These tools allow you to personalize your website's appearance and layout without the need for coding or design skills.

How can I ensure that my website design stands out from competitors?

To make your website design stand out, focus on the following elements:

Visual Appeal: Use high-quality images, compelling color schemes, and fonts that align with your brand's identity.

Unique Content: Craft original and engaging content that highlights your business's unique value proposition.

User Experience: Ensure your website is easy to navigate, loads quickly, and is mobile-friendly. Consider incorporating interactive elements or multimedia to enhance engagement.

What are the drawbacks of using generic website templates?

Generic website templates can have a few limitations:

Lack of Uniqueness: Since these templates are available to a wide audience, your website might end up looking similar to others, failing to create a distinctive brand identity.

Limited Customization: Templates often have predefined structures, limiting your ability to customize the design according to your specific needs.

Compatibility Issues: Generic templates may not always be optimized for different devices or browsers, leading to potential user experience issues.

Are there any cost-effective alternatives to hiring a professional agency or using website templates?

Yes, there are affordable alternatives available. Consider hiring freelance web designers or leveraging online platforms where you can find affordable design services. Additionally, investing time in learning basic web design skills through online tutorials can help you create a unique website design at a lower cost.

How can I ensure that my website design reflects my brand effectively?

To ensure your website design reflects your brand effectively:

Maintain Consistency: Use consistent colors, fonts, and imagery that align with your brand's visual identity across your website.

Highlight Your Unique Selling Points: Clearly communicate your brand's values, products, or services through compelling visuals and persuasive copywriting.

Incorporate Brand Elements: Integrate your logo, tagline, and other brand elements strategically throughout your website.

Can I update and manage the website content on my own after it's developed?

Yes, many website design and development services provide content management systems (CMS) that allow you to easily update and manage the website content without requiring technical expertise. They can provide training and support to ensure you can make regular updates and additions to your consumer products website.