Pimcore development services Solutions That We Offer
PIMCore Development Services

We offer comprehensive Pimcore development services to deliver advanced web and mobile solutions that help companies expand their offerings by creating unified digital experiences. We are a team of experienced and professional Pimcore developers.

Pimcore Content Management System

We offer Content Management System on Pimcore. Build the uniqueness of your platform with Pimcore-based CMS.

PIMCore Development Services

We provide prominent Pimcore development services to help businesses and large-scale organizations develop advanced digital solutions for web and mobile platforms to revolutionize their business space by creating end-to-end digital experiences.

Product Catalog Management

We provides Complete Product Data Management to Create Catalog and price list.

Pimcore integrations Services

Get pimcore development and customization services. Pimcore implementation and integration services helps businesses build a highly efficient system to create an exceptional digital experiences.

Pimcore Support and Maintenance Service

It is essential to maintain any application and the Pimcore App is no exception. We help you keep your App updated and even add features if necessary to help you stay competitive.
Worked with Leading Industries
Financial
Travel and Money
Consumer Products
Enterprise Business
Booking
eCommerce Application
Education
Travel & Utility
Real Estate
Healthcare
Legal
M-Governance
Why Pimcore development ?
Improve ROI
Single-source, Multi-channel Publishing
Open Source
Manage Personalized Experiences.
Content, Commerce, Contextualization
Spees
Scalable Enterprise Level Platform
Digital Asset Management Capability
How our programmer can help ?
Professional Pimcore Developer
Customization of any level
Basecamp project management tool
Dedicated Project Coordinator
100% Confidentiality on NDA execution
Expert Advice on Request
30 days Free Support
Get free
quote now
You will receive quote within 24 hrs
Services
What our client says?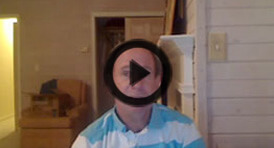 Why Choose
Alakmalak
Strength
3000+ project completed

14+ years of experience

70+ Resource Strength

35+ countries serve
International Level Certification
Google partner

Norton secured

D & B Certified

ISO Certified
Need Help?
Choosing The Right Package
Frequently Asked Questions & Answers
What is Flutter?

Its a UI toolkit framework, which is made using DART ( which is developed by google ) using Java/ Kotline

Why is Fluter unique?

Flutter does not use webview, or native widgets, instead uses its own high performance engine to draw widgets.

Also it has a think layout of C/C++ code, which helps the developer to easily add, edit or change, any code very easily.

Does fluter support material design?

Yes, it does, the material theme design concept, which can be implemented in your flutter app.

How much time does it take to developer a flutter app?

The time it will take to create an app, is based on your requirement of what exactly you would want to create, and at what level. Based on your level of expectation, and your desire of the level of work you want us to put, we can accordingly let you know once we discuss your requirements.

Do you offer NDA before I discuss my idea?

Yes we offer a NDA, before you can discuss your idea. You can be rest assured that we keep 100% privacy of your idea, after we signed NDA.

How do you Communicate with your developers?

We make use of Basecamp, email and phone to communicate, a meeting can be arranged with the team leader or project co-ordinator and you can talk with them.

Which methodology do you use for development of Flutter app?

We make use of Agile methodology using weekly sprints. so you get to see what will geting accomplished in comming weeks and month. Everything that is defined early on, is well documented and assigned based on the milestones to track the progress .