A static website design empowers websites to efficiently store and communicate requests. It stands as an optimal choice for contemporary small business proprietors. Through a static website, the need for repetitive content updating becomes obsolete.
Nonetheless, for those necessitating frequent updates to their business website, a transition to a dynamic web design solution proves advantageous. Alakmalak Technologies presents premier services in Static Website Design and Development, catering to your specific requirements.
Static Website Design Services We Offer
Through our Static Website Design Service, we excel in creating attractive marketing websites and web applications. We also provide digital strategies that help businesses avoid wasting resources on directing traffic to websites that are unappealing or ineffective.
Custom Static Web Development

Unlock efficiency with Static Web Development at Alakmalak Technologies. Tailored solutions for fast communication, ideal for small businesses. Services include seamless design, quick loading, and low maintenance

Static Website Design

At Alakmalak Technologies, our Static Website Design aligns perfectly with your business goals. Tailored solutions for fast loading, minimal maintenance, and industry relevance.

Responsive Static Web Design

Elevate your business with Responsive Static Website Design at Alakmalak Technologies. Custom solutions for fast loading, seamless viewing on all devices, and industry alignment. Experience online success with us.

Content Integration

Seamlessly integrate content into your static website. Our services ensure smooth information flow, engaging visitors effectively. Elevate user experience and business outcomes through expert content integration.

UI/UX Design For Static Websites

Elevate user experience with expert UI/UX design for static websites. Our services include intuitive navigation, engaging interfaces, and responsive layouts for optimal engagement and impact.

Maintenance and Support

Ensure your static website's seamless performance with our maintenance and support services. We offer regular updates, security patches, troubleshooting, and technical assistance for uninterrupted online presence.
Hi, I'm Rushik Shah.

Free 30-min consultation. Get a free quote within 24 hours, Contact us now to start your project. Let's talk

Let's have Check Up of your Website!!
Get the free suggestion from the Experts for your Website.
Get free
quote now
You will receive quote within 24 hrs
Services
What does our client say?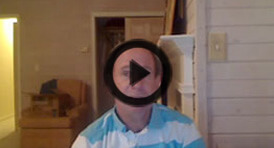 How Can a Static Website Design Help You
Simplified Website Management
Faster Loading Times
Cost-Effective Solution
Low Maintenance Requirements
Enhanced Security
Reliable Performance
Improved User Experience
Industry-Specific Tailoring
Efficient Content Display
Expertise in Coding
Custom Design Solutions
Technical Proficiency
Responsive Design
Why

Hire Alakmalak Technologies For Static Website Design & Development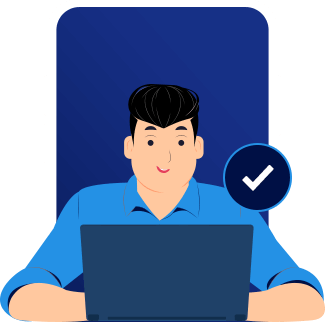 SEO Optimization
Enhanced User Experience
Future Scalability
Maintenance and Support
How to Hire Logistics and Distribution Solutions?
01

Requirement Gathering /

Discovery Call

02

Define Scope of work and Assign Resources

03

Wire Framing

& Designing

04

Development / Coding & Quality Check
WE HAVE YOUR BACK
We'll Help You Avoid These Common Mistakes
Suggesting Unnecessary Features

Unnecessary features can decrease the user experience. It may be difficult for visitors to find what they are looking for. We won't suggest any unnecessary features to increase our scope of work unless and until they are needed.

Cluttered Page Designs

A cluttered page design can have a negative impact on your website. Thus, instead of focusing on a cluttered page design, we would guide you to focus on providing high-quality UI/UX. It will also help you give your customers a clear and distraction-free experience.

Lack of User Testing

A lack of user testing can lead to websites that are confusing to use or riddled with errors. Without testing, it may be challenging to ensure the user has a seamless experience. So, we provide sufficient manual testing before it's sent to you for review.

Not Suggesting Best Practices

Many businesses are going online, and everyone wants their business to dominate. To grow, every company must carry out certain practices to help them evolve and improve. Hence, when asked, we would advise you on the industry best practices to achieve your business goals much faster & better than your competitors.
Engagement
Models

Fixed Quote
Rely on Our Business Analysis Team to Outline Your Project and Provide a Fixed Quote.
Agreed Price
Firm Deadline
Structured Development
Clarity
Consistency
Confidence

Time and Materials
Our Project Managers Offer Guidance on Significance, Complexity, and Implementation Approach
Maximum Flexibility
Adaptable Process
Enhanced Oversight
Swift Responsiveness
Effortless Initiation
Improved Productivity

Hire Dedicated Team
Secure a Devoted Resource to Apply Agile Scrum Development Methodology and Monitor Progress.
Technical Proficiency
Organized Development
Efficient Management
Smooth Workflow
Guaranteed Results
Continuous Assistance
Why Choose
Alakmalak
Our Strength
project completed

years of experience

Resources

countries served
4 International Level Certification
Frequently Asked Questions & Answers
Why choose a static website for my business?

If you require a simple online presence with consistent content and don't need frequent updates, a static website is a cost-effective solution.

What are the advantages of a static website?

Static sites load quickly, are secure, and require minimal maintenance, making them suitable for small businesses or portfolios.

How can Alakmalak Technologies assist in static website development?

Alakmalak Technologies excels in creating visually appealing and user-friendly static websites that match your brand identity and goals.

Are static websites search engine friendly?

Yes, they can be optimized for search engines with proper content, keywords, and meta tags, boosting online visibility.

How often should I update a static website?

Updates depend on your business needs. Alakmalak Technologies recommends regular updates to keep content relevant and appealing.

Can a static website handle eCommerce or complex features?

Static websites are more suited for informative purposes. Alakmalak Technologies suggests dynamic websites for eCommerce or complex functionalities, as they offer more interactivity and flexibility.