UI/UX Development Services That We Offer
UI Development

Our user interface development team designs an interface that behaves as users would expect it to, by offering a flawless and effective user experience.

Hire UX developer

We have experienced UX developers who are familiar with front-end user interface development and will remember to build a good user experience(UX).

UX Design

We involve UX design in the entire process of acquiring and integrating the product, including aspects of branding, design, usability, and function.

UX Strategy

We offer user experience(UX) strategies in product development that are convenient to all types of users.

UI Changes and Maintenance

We can help you to keep your website UI up-to-date with our maintenance and support.
WE HAVE YOUR BACK
We'll Help You Avoid These Common Mistakes
Suggesting Unnecessary Features

Unnecessary features can decrease the user experience. It may be difficult for visitors to find what they are looking for. We won't suggest any unnecessary features to increase our scope of work unless and until they are needed.

Cluttered Page Designs

A cluttered page design can have a negative impact on your website. Thus, instead of focusing on a cluttered page design, we would guide you to focus on providing high-quality UI/UX. It will also help you give your customers a clear and distraction-free experience.

Lack of User Testing

A lack of user testing can lead to websites that are confusing to use or riddled with errors. Without testing, it may be challenging to ensure the user has a seamless experience. So, we provide sufficient manual testing before it's sent to you for review.

Not Suggesting Best Practices

Many businesses are going online, and everyone wants their business to dominate. To grow, every company must carry out certain practices to help them evolve and improve. Hence, when asked, we would advise you on the industry best practices to achieve your business goals much faster & better than your competitors.
Why UI/UX ?
UX design cuts down costs done right the first time
Good UX design helps you keep your users
Good UX design gets you good business
UX design increases customer loyalty
Increase Conversion
UX design motivates your users to interact with your content
User Experience is crucial to SEO
Draws the Attention of the Readers
Helps in Easy Navigation
Ease of Reading the Content
How our programmer can help ?
Professional UI/UX Designer
Customization of any level
Basecamp project management tool
Dedicated Project Coordinator
100% Confidentiality on NDA execution
Expert Advice on Request
30 days Free Support.
Get free quote now
You will receive quote within 24 hrs
Services
What our client says?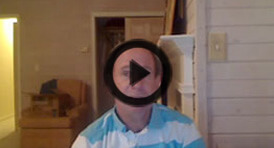 Why Choose
Alakmalak
Our Strength
3000+ project completed

16+ years of experience

70+ Resource Strength

55+ countries serve
International Level Certification
Google partner

D & B Certified

ISO Certified
Frequently Asked Questions & Answers
What is the difference between UI & UX?

UX Design stands for User Experience Design, while UI Design stands for User Interface Design.

User Interface Design can be described as the things users see while navigating a digital product, and User Experience Designs is the feeling that user experiences while doing that.

What are the biggest trends in the design industry right now?

Listen to Passion and Knowledge. This is the current trend in the industry. A good Designer would be excited about this topic, and the answer may help you to understand where their current focus lies.

Also, you may listen to how a UX designer keeps up with the growing industry. Such as listening to UX Podcasts, Reading UX Blogs and Books, attending webinars and online training courses, etc.

Walk me through the design example where you solved a business problem?

Using a Project Example, a great UX designer would illustrate the understanding that they are not just designing a new interface, website, or an app, but also finds a way to solve a business problem. The first thing they would talk about is the discovery/problem definition phase, where they carried out thorough research to uncover insights into the source of the problem.

How much time it takes to design a website?

Designing of any website depends on the requirements of the website.

Do you customize data in design?

Yes, we do customize data in the design as per the client requirements.

What is my involvement in design process?

Your involvement plays a major role in the design process. We are here to satisfy you, but that is not possible without your Inputs. So, we would always want you to stay involved and updated with the project progress by sharing your inputs, preferences, references if any, and give us a way to reach the ultimate design goal.

What file type do you deliver?

We deliver the following types of file extensions: Source files—Sketch, Illustrator, Photoshop, Adobe XD, EPS Image files – JPG, PNG, SVG, PDF Code files – HTML, CSS, JS, PHP, MySQL.

Do You code the landing page on WordPress?

Yes, we can surrey code your landing page on WordPress using Elementor. If you require us to code in something else, feel free to ask us on our live chat.

What is your turnaround time?

Most of our design projects are completed within 1-2 days. The code projects are completed within 5-8 days. Turn around time is based on the complexity of the design and code.