iPhone App Development Services That We Offer
We create iPhone apps that satisfy the client's desires. There have been many recent updates with the iPhone with the release of new iPhones. In addition, the iOS version has also been boosted to version 11. The iPhone applications we develop take advantage of this and offer all the new advanced features.
Hire iPhone App Developer

We have a highly skilled and experienced team of dedicated iPhone app developers. Our developers develop amazing iPhone applications.

iPhone App Development Services

We have highly skilled iPhone App developers and have developed many different kinds of iPhone Applications like education apps, games, financial apps and even business apps.

iPhone Application Design

We create iPhone App designs that are user friendly and optimized for the mobile interface and current trends.

API Customization Service

With the latest iPhone and the new version of iOS, there are many advanced features like API customization.

iPhone Games App

Our development team know the current trends and implement advanced technologies and coding styles when it comes to developing iPhone games applications.

Maintenance Support

It is important to maintain any kind of application and the iPhone App is no exception. We provide support to keep your App updated and even add advanced features if necessary to help you stay competitive.
Worked with Leading Industries
Financial
Travel and Money
Consumer Products
Enterprise Business
Booking
eCommerce Application
Education
Travel & Utility
Real Estate
Healthcare
Legal
M-Governance
iPhone
Developer
Additional feature in addition to all features of the Basic package Listed above
Minimum 50 hours of block payment required
Any customized work iOS using xCode
How our iPhone App Programmers can Help?
Proficient in Installation, Configuration & Customization
Customization of any Level
Basecamp Project Management tool
Dedicated Project Co-ordinator
100% Confidentiality on NDA Execution
Expert Advice on Request
30 days Free Support
No Setup Fee
Get free
quote now
You will receive quote within 24 hrs
Services
What our client says?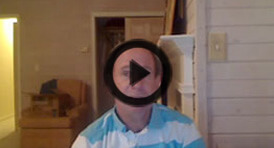 Why Choose
Alakmalak
Strength
3000+ project completed

15+ years of experience

70+ Resource Strength

35+ countries serve
International Level Certification
Google partner

Norton secured

D & B Certified

ISO Certified
Need Help?
Choosing The Right Package
Frequently Asked Questions & Answers
Will you assist us in uploading the App over the App Store?

Yes, definitely! We will surely assist you to upload your app over the app store. And if your App is not approved we would make the necessary modifications to get it approved.

Why choose an iOS App development company over freelancers?

An iOS app development company have more minds, experience & skills at work, which has a higher advantage than just having limited resources.

What services do you provide under iPhone app development?

Talking about different services offered under iPhone app development, we broadly offer you:

App design and development
App upgradation
Migrating Apps
iPhone game development
Testing and quality assurance
Launching app on Apple store
Post-deployment support period

What are your best practices for iOS App development?

We would like to tell you that our IOS Development approach begins right from the initial stage but is not limited to the final delivery stage. We go beyond that and provide the best in maintenance and after-sales support. We have a 5 phased approach in executing WordPress Website development projects. We always maintain the highest degree of data integrity and transparency during project execution.

Is iOS development, a cost effective proposition?

It surely is, without any doubt! As it provides a wide range of applications. In addition to cost, it also saves time especially for the companies who look to begin their journey n this competitive world, with minimal expenditure and with the embedded features in an iPhone, which it drives, a lot more options that await the end user.

How much time do you need to design and develop a mobile application?

The total time involved in any kind of mobile app design and development is directly proportional to the efforts it requires. This means, first we would gather all your requirements and figure out the functionalities that you wish to implement in your app. Then after, our developers go over the whole project and calculate the estimated time involved. Thus, we always recommend you to share each and every detail of your project in order to receive a fair estimation from us.