OsCommerce Solutions That We Offer
OsCommerce is an open source eCommerce software that has been around since a long time. Over the years, it has gone through many changes and updates. At one point in time it was of the most popular eCommerce software available. However, it has slowly slipped in popularity. However, it still remains the chosen one for many new projects. The current version is a complete rewrite of the software and has plenty of good features.
OsCommerce Website Development

We have highly skilled and experienced OsCommerce developers. You can hire OsCommerce developer for individual tasks or to help develop your website.

Custom OsCommerce Development

We offer several OsCommerce website development services, including custom OsCommerce web development. It often happens custom development is required to fulfil client requirements, hence we offer custom development for our clients.

OsCommerce Theme Development

We develop themes as per design requirements. It is possible to install any theme or design, this can be a readymade theme or a specially designed theme.

OsCommerce Modules/Plugins

OsCommerce allows to install modules and themes. Some modules are free and some not. We develop custom modules to extend the functionality of your website.

OsCommerce Migration

Our expert OsCommerce web developers can help you migrate your existing website that has been designed in another platform to OsCommerce with ease.

Support & Maintenance

It is always advisable to use the latest version of the OsCommerce software. We can help you upgrade your OsCommerce website to the current version to ensure it remains secure. Besides which, we can also help with the support and maintenance.
Hourly Packages
10 Hours

$ 150

1 Month Validity

25 Hours

$ 375

1 Month Validity

50 Hours

$ 750

1 Month Validity

100 Hours

$ 1500

1 Month Validity
How our Oscommerce Programmer can Help?
Proficient in Installation, Configuration & Customization
Customization of any Level
Basecamp Project Management tool
Dedicated Project Co-ordinator
100% Confidentiality on NDA Execution
Expert Advice on Request
30 days Free Support
No Setup Fee
Get free
quote now
You will receive quote within 24 hrs
Services
What our client says?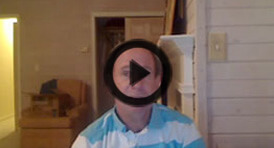 Frequently Asked Questions & Answers
Explain about your Company?

We, at Alakmalak Technologies, have extensive experience in Web & Mobile Application Design and development services such as web designing, logo designing, SEO + digital marketing services and mobile applications development.

We are Google partner, D&B and ISO Certified company since 2006. We have developed 3000+ websites in the last 11 years. Please find our developed websites at Our Portfolio

We have a strong team of 70+ engineers which includes Professional developers, designers, Digital marketing team, Project Manager and Project Coordinator.

Explain the Process you follow

At the initial stage, we will provide you the quote as per your requirement. Along with the quote, we will send you a Web Design questionnaire that you need to fill up and send us back, Once we get your order confirmation we will then create a customized mock-up based on the website questionnaire and your company information. We will also be taking feedback/changes from you and once you are done with the layout we will move further with remaining pages.
We will then show the project progress on our development server URL, e.g. yourcompany.alakamalak.net, so that you can have a review of the website, we will provide you the admin, so that you can check if you are able to change the contents/images of the site or not.
And once you agree with the development server website then we will upload to your domain name after receiving the remaining payment of the website.

Are you using Template?

We only worked on templates upon client request, else generally we start from scratch using custom designed Templates specially designed for you. We have excellent Template artist inhouse who can help you design the layouts for you.