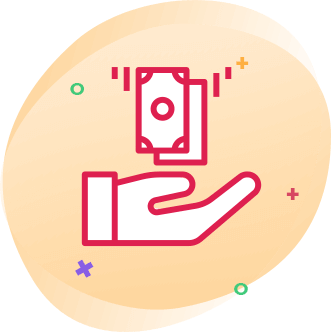 Benefits
You can offer better customer service through customer comments, concerns, repeat exposure and questions via Facebook, Twitter and Linkedin.
Brand recognition around your company's values, benefits, and advantages.
Improve organic search results (Google and Bing) and traffic by broadcasting content to a wide range of interested readers. Customers can validate your business on social media.
Establish authority for coaches, consultants, authors, speakers, and other service-based businesses by sharing great content, answering questions, and serving your audience, and you will inevitably build loyal fans.
Gain a competitive advantage by providing your consumers with the value they want.
Social Media Marketing Packages
Package Features

Basic

Essential

Premiere

Custom

Costing (Monthly)
Sites Included
4
6
6
8
Hours of Work / month
20
30
40
50
Social Media Accounts Setup / Optimization / Management
Facebook Fan page
Twitter
Google+ Business Page
Instagram Page
Pinterest Business Page
LinkedIn Company Page
Youtube Page
Custom Graphic Design*
1
2
Cover/ Header images
1
2
Social Media Posting (Monthly Base)
12
24
36
48
Conversion Tracking Setup
Suggest Targeted Demographic
Building Audience / New Fans / Likes
Increase Page Likes
Increase Followers
Sharing in Groups
Spam Monitoring
Join Communities
Facebook/Linkedin Sub-Pages Setup
Campaign Review / Optimization
Account Management / Audit
Social Media Reporting
Reporting
Monthly
Monthly
Bio monthly
Weekly
Dedicated Account Representative
Support Email & Phone Support
Email, Chat, Phone*
Looking for more business? Contact Us today!
* Basic level of work included. Advance optimization may require additional hours of purchase.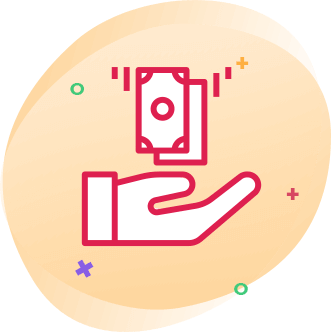 Strategy
Social media audit:

This is an in-depth analysis of your site's presence across the various social networks and a strategy for ways to improve it. We will cater our suggestions to realistic options, including niche opportunities and relevant mainstream tactics.

Competitive analysis:

We'll identify competitor's tactics, potential service providers and action alerts that we can start implementing to shake their hold on your industry.

Social profile creation:

We will identify the social networks (Facebook, Twitter, Linkedin and Google+ etc. where you should be participating and where people are talking about you.

We'll also help you create and manage your social media profiles to attract visitors and leverage two-way conversation.

Maintain your social presence

Short on time? We will post, monitor and update your social media accounts for events, offers and promotions announcements, also we will share news & links, photos, and videos.

Interact with fans daily, get feedback from users and prospects and participate in other relevant discussions to improve your online reviews.
HOW DO I GET STARTED?
To learn more about our social media management packages, fill out the form on the page, and one of our experts will be in contact with you shortly. Don't worry, there are no obligations to worry about when we contact you!
Not on social media yet? No worries! We offer complete social media profile setup services, including content and high-quality social media graphics packages.
Hi, I'm Rushik Shah.

Free 30-min consultation. Get a free quote within 24 hours, Contact us now to start your project. Let's talk
Get free
quote now
You will receive quote within 24 hrs
Services
What our client says?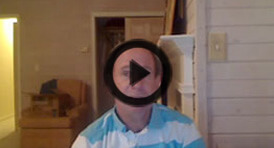 Why Social Media Marketing?
Increases brand visibility and reach
Cost-effective advertising options
Strengthens customer relationships
Facilitates two-way communication.
Provides valuable audience insights
Drives website traffic and lead generation.
Boosts competitiveness and relevance
Increases brand loyalty and retention
Enables collaboration and partnerships.
Why Hire Social Media Marketing Experts from Alakmalak Technologies
Strategy Expertise
Ad tools and Techniques Experience
Trend and Algorithm Knowledge
Strong Analytical Skills
Audience Engagement Ability
Goal Alignment Collaboration
Data-Driven Optimization Approach.
Dedicated Project Coordinator
100% Confidentiality on NDA execution
INTERESTED IN HIRING US?
01

02

Create Strategy inline with Objectives

03

Strategy and Keep you Updated

04

Send you Progress Report with Next Month's Strategy

05
Why Choose
Alakmalak
Our Strength

4 International Level Certification
Frequently Asked Questions & Answers
What are the best social media platforms for my business?

The best social media platforms for your business will depend on your target audience and type of content you plan to share. Some popular options include: Facebook, Instagram, Twitter, LinkedIn, TikTok and YouTube. Research where your target audience is most active and focus on building a presence on those platforms.

How often should I post on social media?

The frequency of your social media posts will depend on the platform and your audience. It's important to keep in mind that the quality of your content is more important than the quantity of your posts. It's better to post a few high-quality posts per week than to post low-quality content multiple times per day.

How can I create a social media marketing strategy?

To create a social media marketing strategy:

Define target audience and goals
Research competition
Choose appropriate platforms
Create valuable content
Engage with audience
Analyze and adjust.

Alakmalak Technologies can also help you with all these steps, They are a leading digital agency who help many businesses to establish their social media presence and create a successful social media marketing strategy.

How much does social media marketing cost?

The cost of social media marketing can vary, from small business to large business the cost of marketing differs. Alakmalak Technologies is a digital agency that can help businesses with social media marketing at varying costs, depending on the campaign and services needed. They offer a range of services and will work within your budget. Contact us for more specific cost estimates.

what are the benefits of social media marketing

Social media marketing can provide several benefits for businesses, including:

Increased brand awareness
Cost-effective
Targeted advertising
Increased website traffic
Improve customer engagement
Improve customer insights
Better customer service