Progressive Web App Development Services We Offer
Creating user experiences that combine the visual and interactive qualities of a mobile app with the wide accessibility of the web.
Progressive Enhancement

Our PWA development solutions revolve around dynamic upgrading, enabling our clients to establish a cross-browser presence effortlessly.

Network-Resilient Performance

Through meticulous integration of service workers, we ensure that your PWA functions as seamlessly in offline scenarios as it does in high-quality network environments.

Adaptive Responsiveness

Irrespective of the device type, we construct robust progressive web applications that deliver smooth interactivity across all browsers and devices.

Intuitive User Experience

Our progressive web app development interfaces guarantee an engaging and user-friendly experience, seamlessly transitioning without any disruptions on smartphones and tablets.

Rekindling Engagement

We design PWAs that are easily discoverable by search engines, capable of offline operation, and can be added to the home screen. They incorporate push notifications to re-engage users who are less active.

Optimized Data Consumption

Your PWAs are meticulously crafted to consume minimal internet bandwidth, addressing the challenges of limited connectivity that users often face.

Secure Data Transition

Our structured approach involves building data-intensive web applications that facilitate rapid, smooth, and secure data migration across diverse browsers.

Comprehensive Quality Assurance Testing

An agile approach and conducting thorough testing to provide unwavering support and maintenance. Our focus is on ensuring flawlessness in your PWA solutions.

Tailored Progressive Web App Development

We create customized progressive web applications featuring an intuitive user interface, swift animations, a native-like experience, and unparalleled speed.
Hi, I'm Rushik Shah.

Free 30-min consultation. Get a free quote within 24 hours, Contact us now to start your project. Let's talk

Let's have Check Up of your Website!!
Get the free suggestion from the Experts for your Website.
Get free
quote now
You will receive quote within 24 hrs
Services
What does our client say?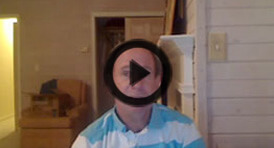 How can a website help you?
Global Reach: Connect worldwide.
24/7 Access: Always available.
Brand Boost: Strengthen branding.
Engage Visitors: Foster interaction.
Showcase Offerings: Display products/services.
Build Trust: Enhance credibility.
Info Hub: Share updates easily.
Sell Online: E-commerce potential.
Data Insights: Understand users.
Improved User Experience: Smooth interactions, fast loading.
Versatile Compatibility: Reach across devices.
Offline Functionality: Uninterrupted access.
Swift Load Times: Boost engagement.
Why

Progressive Web App Development is Good for Your Business?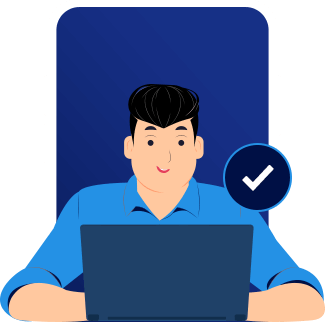 App-Like Experience: No downloads needed.
SEO Advantage: Higher discoverability.
Cost-Effective: Single development.
Higher Conversions: Enhanced user retention.
How to Hire Progressive Web App Development?
01

Requirement Gathering /

Discovery Call

02

Define Scope of work and Assign Resources

03

Wire Framing

& Designing

04

Development / Coding & Quality Check
WE HAVE YOUR BACK
We'll Help You Avoid These Common Mistakes
Suggesting Unnecessary Features

Unnecessary features can decrease the user experience. It may be difficult for visitors to find what they are looking for. We won't suggest any unnecessary features to increase our scope of work unless and until they are needed.

Cluttered Page Designs

A cluttered page design can have a negative impact on your website. Thus, instead of focusing on a cluttered page design, we would guide you to focus on providing high-quality UI/UX. It will also help you give your customers a clear and distraction-free experience.

Lack of User Testing

A lack of user testing can lead to websites that are confusing to use or riddled with errors. Without testing, it may be challenging to ensure the user has a seamless experience. So, we provide sufficient manual testing before it's sent to you for review.

Not Suggesting Best Practices

Many businesses are going online, and everyone wants their business to dominate. To grow, every company must carry out certain practices to help them evolve and improve. Hence, when asked, we would advise you on the industry best practices to achieve your business goals much faster & better than your competitors.
Engagement
Models

Fixed Quote
Rely on Our Business Analysis Team to Outline Your Project and Provide a Fixed Quote.
Agreed Price
Firm Deadline
Structured Development
Clarity
Consistency
Confidence

Time and Materials
Our Project Managers Offer Guidance on Significance, Complexity, and Implementation Approach
Maximum Flexibility
Adaptable Process
Enhanced Oversight
Swift Responsiveness
Effortless Initiation
Improved Productivity

Hire Dedicated Team
Secure a Devoted Resource to Apply Agile Scrum Development Methodology and Monitor Progress.
Technical Proficiency
Organized Development
Efficient Management
Smooth Workflow
Guaranteed Results
Continuous Assistance
Why Choose
Alakmalak
Our Strength
project completed

years of experience

Resources

countries served
4 International Level Certification
Frequently Asked Questions & Answers
What is a Progressive Web App (PWA)?

A Progressive Web App is a web application that offers the speed and usability of a mobile app while being accessible through a web browser.

How does a PWA differ from a traditional website?

PWAs provide a more app-like experience with features like offline access, push notifications, and faster load times, akin to native mobile apps.

Are PWAs compatible with all devices and browsers?

Yes, PWAs are designed to work seamlessly across various devices and browsers, ensuring a consistent experience for users.

What are the benefits of choosing PWA development for my business?

PWA development enhances user engagement, offers faster load times, provides offline capabilities, and reduces development costs by offering cross-platform compatibility.

How can PWAs benefit my business's mobile conversion rates?

PWAs offer a seamless and fast experience, reducing bounce rates and increasing user engagement, ultimately leading to higher conversion rates.

Can I migrate an existing website to a PWA?

Yes, it's possible to convert an existing website into a PWA by incorporating progressive enhancement techniques and adding features like offline access and push notifications.

Are PWAs secure?

Yes, PWAs follow standard web security practices, making them secure for users to access and interact with.

How do I get started with PWA development for my business?

To get started, you can consult with a web development company experienced in PWA development to discuss your specific requirements and goals.