Benefits
Showcase your product/service to your targeted audience in the targeted country within a week.
Get the first-page position for your desired product/service quickly.
Calculate ROI (Return on investment) within a month and quickly decide the next course of action.

Strategy
First Phase –Keyword Research
Find relevant keywords users used to search in the targeted region.
Second Phase –On-Page Optimization and Data Gathering
Create a dedicated page as per grouped keywords (so that users get the info. they are looking for)
Optimize the page with title, Metas, Header, Content, Click to action button etc., to get a high-quality score for keywords
Set Goals like Pages/visits, Avg. time on site, Users who contacted us, download brochure etc., via Google Analytics
Third Phase-Design Campaign
Create a Campaign as per the targeted region, language and age group
Ads extension in terms of essential pages link, call extension, location extension, Google plus page link
Fourth Phase –Ongoing Optimization
Analyze this data every 10 days and promote keywords which drive the desired result and remove which don't.
Also, optimize the page as per the user's interaction with the website from analytic data.
Promote ads that users click on more often and remove which don't
Expected Result
After completion of Phase, I & II on page website will be well optimized for SEO + conversion.
After the completion of Phase III, we will have the campaign ready.
Visits -More potential visits through channels like Google/Bing PPC.
Conversions-More leads/revenue from the website with our conversion optimization process.
ROI-Increase returns on investment by focusing on higher return areas.
Hi, I'm Rushik Shah.

Free 30-min consultation. Get a free quote within 24 hours, Contact us now to start your project. Let's talk

Already have a Website?
Click for Seamless and Bug-free Website Maintenance.
Book now
Get free
quote now
You will receive quote within 24 hrs
Services
What our client says?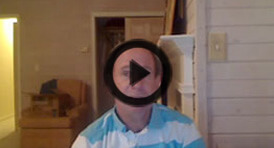 Why PPC Management?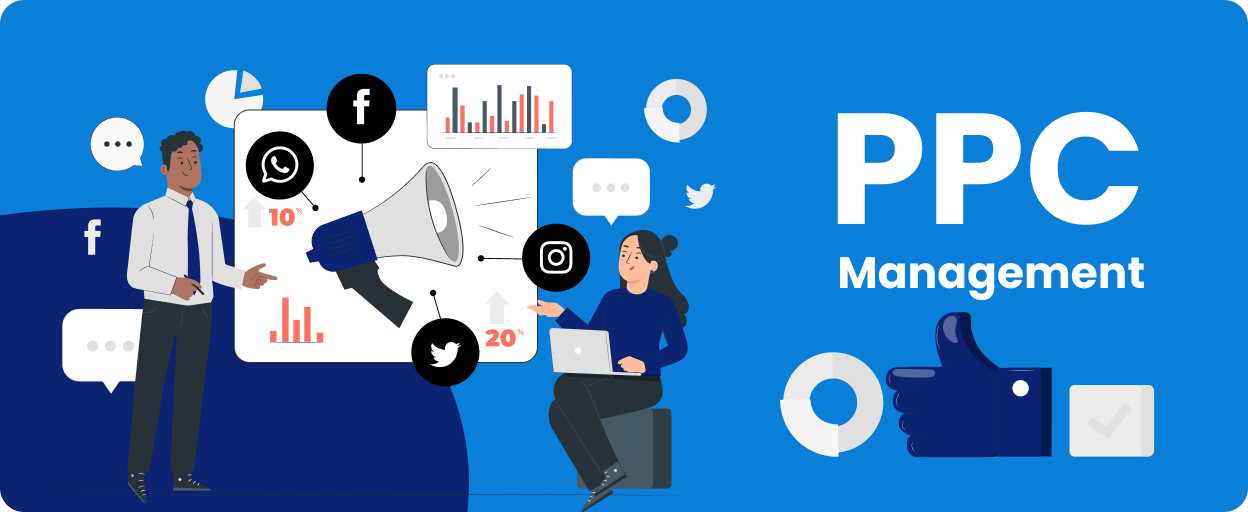 Targeted advertising by keywords
Quick launch with instant results
Cost-effective
Real-time tracking & measurement
Analyze behavior & preferences
Flexible budget & bid control
Quick adjustments for optimization
Diverse ad as per goals
Advanced audience targeting
Why Hire PPC Experts from Alakmalak Technologies
Expertise in PPC management & optimization
Proficiency in various PPC platforms & tools
Successful track record in delivering PPC campaigns
Up-to-date knowledge of PPC trends
Strong analytical skills
Data-driven decision-making approach
Aligning PPC goals with business objectives
Keyword research for ROI
Remarketing for returning customers
INSTERESTED IN HIRING US - PROCESS WE FOLLOW
01

02

Create Strategy inline with Objectives

03

Execute Strategy and Keep you Updated

04

Send you Progress Report with Next Month's Strategy

05
Why Choose
Alakmalak
Our Strength
project completed

years of experience

Resources

countries served
4 International Level Certification
Why Hire PPC Management Services from
Alakmalak Technologies
Alakmalak Technologies, a trusted PPC management company in India working since 2006, specializes in providing exceptional PPC management services to our clients. With an extensive experience of over 17 years and having successfully completed more than 3000 projects, our team excels in managing PPC campaigns across various platforms, including Google Ads and Facebook ads. We have a proven track record of effectively reaching target audiences and driving valuable results, helping our clients connect with their buyers on the most effective paid platforms available.
Through handling PPC budgets totaling thousands of dollars over the years, we have gained valuable insights into what constitutes a great relationship between a client and their PPC Management agency. We deeply understand the importance of collaboration, communication, and transparency in achieving optimal results. Based on these principles, we have built our PPC management program to ensure that our clients receive the best outcomes while maintaining a high level of transparency throughout the entire process.
At Alakmalak Technologies, our comprehensive PPC services are meticulously designed to deliver the ultimate level of transparency and exceptional results. Our dedicated team of experts stays up-to-date with the latest industry trends and best practices, enabling us to provide our clients with cutting-edge strategies tailored to their specific goals. We conduct in-depth data analysis, thorough keyword research, optimize ad campaigns, and continuously monitor performance to ensure that our clients' PPC campaigns are delivering maximum value.
With our client-focused approach, advanced techniques, and unwavering commitment to transparency, Alakmalak Technologies is the ideal PPC management agency in India to help you effectively reach your target audience. Partner with us and unlock the true potential of your paid advertising campaigns.
Frequently Asked Questions & Answers
How to measure the success of a PPC campaign?

Measuring the success of a PPC campaign can be done by monitoring key performance indicators such as Click-Through Rate (CTR), Conversion Rate, Cost per Acquisition (CPA), Return on Investment (ROI) and Quality Score, regularly and make adjustments to the campaign as needed to improve performance and achieve goals.

What is PPC and how does it work?

PPC (Pay-Per-Click) is a type of online advertising where businesses pay a fee each time one of their ads is clicked. Advertisers bid on keywords, create ads and appear on top of search engine results pages. The cost of the ad is determined by an auction. PPC allows businesses to reach their target audience who are searching for their products or services.

How much do PPC services cost?

The cost of PPC services can vary depending on several factors such as the complexity of the campaign, the industry, the competition and the goals of the campaign. Alakmalak Technologies is a company that provides PPC services at an best package of digital marketing. Get a free consultation now!!

Is ppc worth it?

PPC is worth it for a specific business depends on various factors such as industry, competition, budget, and goals. It can be a cost-effective way to drive traffic and generate leads, but a clear strategy, goals and budget are required to measure performance and optimize the campaign.