MySQL Development Services That We Provide
Leverage our expert MySQL developers to boost ROI and reduce TCO. We excel in optimizing database performance and automation.
Expert Application Development

Our expert application development services deliver innovative, efficient, and tailored solutions to meet your unique business needs and drive growth.

Seamless Migration Support

Our seamless migration support ensures a smooth and hassle-free transition of your data and applications, minimizing downtime and maximizing efficiency during the process.

Windows Integration Solutions

Streamline Windows integration for enhanced application performance. Our solutions ensure smooth compatibility & facilitating seamless communication

Robust Network Infrastructure Setup

Reliable, high-performing network infrastructure. Advanced configurations for seamless data flow, ensuring smooth communication and optimal productivity.

Ensured Security and Compliance

Ironclad security and compliance. Data protection, adherence to regulations, and proactive defenses for peace of mind.

Hybrid Cloud Deployment Flexibility

Flexible hybrid cloud deployment. Seamlessly combine public and private resources for optimal scalability, cost-efficiency, and performance.
Hi, I'm Rushik Shah.

Free 30-min consultation. Get a free quote within 24 hours, Contact us now to start your project. Let's talk

Already have a Website?
Click for Seamless and Bug-free Website Maintenance.
Book now
Get free
quote now
You will receive quote within 24 hrs
Services
What does our client say?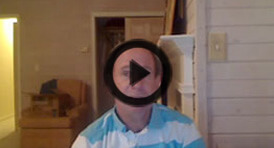 How can a website help you?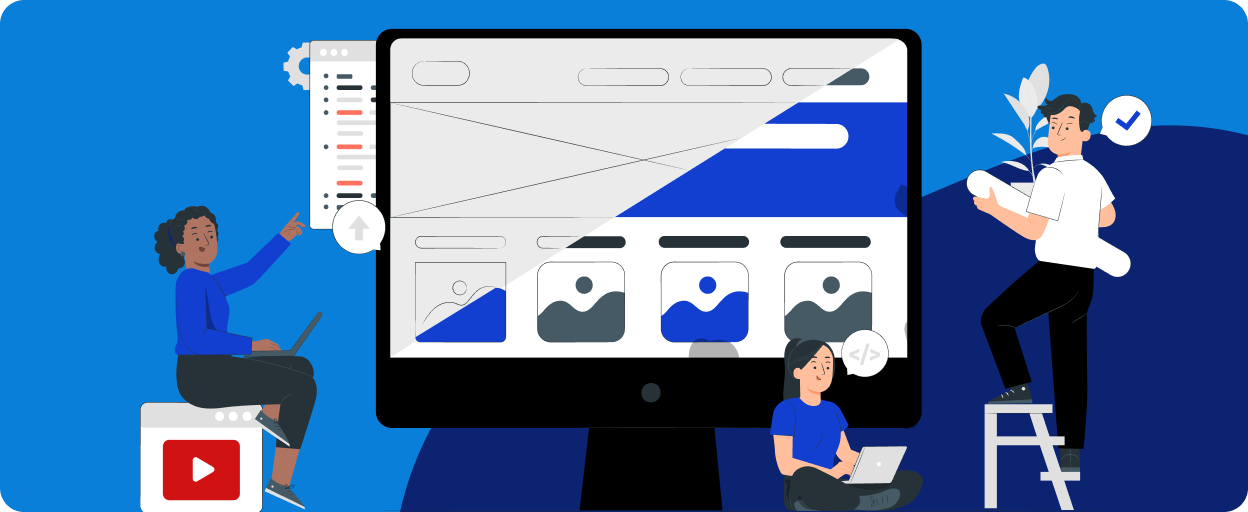 Establish a strong online presence
Reach a wider audience
Showcase products and services
Build credibility and trust
Improve customer communication
Increase sales and revenue
Analyze and track performance
Stay competitive
Integrate with other marketing efforts
Why MySQL Web Development is Good for Your Business?
Cost-effective and open-source.
High-performance and scalable.
Reliable with robust security.
Easy integration and community support.
Industry-standard and widely adopted.
Accelerates web development.
Mobile-friendly and analytics-ready.
Enhances website speed and user experience.
Facilitates easy data backup and recovery.
INTERESTED IN HIRING US?
Requirement Gathering

/ Discovery Call

01

Define Scope of

work and Assign Resources

02

Wire Framing

& Designing

03

Development / Coding

& Quality Check

04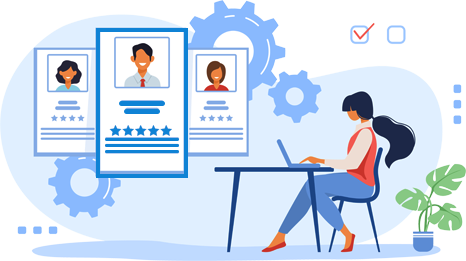 WE HAVE YOUR BACK
We'll Help You Avoid These Common Mistakes
Suggesting Unnecessary Features

Unnecessary features can decrease the user experience. It may be difficult for visitors to find what they are looking for. We won't suggest any unnecessary features to increase our scope of work unless and until they are needed.

Cluttered Page Designs

A cluttered page design can have a negative impact on your website. Thus, instead of focusing on a cluttered page design, we would guide you to focus on providing high-quality UI/UX. It will also help you give your customers a clear and distraction-free experience.

Lack of User Testing

A lack of user testing can lead to websites that are confusing to use or riddled with errors. Without testing, it may be challenging to ensure the user has a seamless experience. So, we provide sufficient manual testing before it's sent to you for review.

Not Suggesting Best Practices

Many businesses are going online, and everyone wants their business to dominate. To grow, every company must carry out certain practices to help them evolve and improve. Hence, when asked, we would advise you on the industry best practices to achieve your business goals much faster & better than your competitors.
Why Choose
Alakmalak
Our Strength
project completed

years of experience

Resources

countries served
4 International Level Certification
Hire MySQL
Database Developers
Alakmalak Technologies, an industry leader since 2006, brings you curated expertise in delivering tailored feature sets to enhance ROI and reduce TCO for your MySQL database. Benefit from our deeply experienced MySQL developers who excel in database architecture, automating solutions, performance tuning, and database optimization. With a track record of over 3000 projects, our MySQL developers and data architects are here to assist your enterprise in designing, developing, and administering robust database applications built on MySQL.
When you choose Alakmalak Technologies, you gain access to skilled MySQL developers who specialize in MySQL for web development. Our team is well-versed in providing PHP MySQL development services, ensuring seamless integration and top-notch performance for your web applications. Hire our dedicated MySQL developers in India to transform your database infrastructure and achieve superior, simple adaptability, and seamless migration. Rest assured, our solutions prioritize full security and consistency to safeguard your valuable data.
Partner with Alakmalak Technologies to establish and improve your organization's environment with a focus on delivering cutting-edge solutions that cater to your unique needs. Experience the power of our experienced MySQL database developers who are committed to elevating your web development projects and driving your business forward with excellence.
Frequently Asked Questions & Answers
What is MySQL and why is it relevant for website development?

MySQL is an open-source relational database management system widely used for web application development. Its relevance lies in its cost-effectiveness, high performance, scalability, and ability to handle large amounts of data, making it an ideal choice for building dynamic websites.

What are the benefits of using MySQL for my website development?

Cost-effective: As an open-source solution, MySQL eliminates licensing costs, making it budget-friendly.

Performance: MySQL's efficient data retrieval ensures fast-loading websites.

Scalability: It can handle increasing web traffic and data growth as your website expands. Reliability: MySQL's stability minimizes the risk of downtime or data loss.

Can MySQL handle e-commerce functionalities on my website?

Absolutely! MySQL is well-suited for e-commerce applications. It can manage product catalogs, user accounts, transactions, and order processing efficiently, ensuring a smooth shopping experience for your customers.

How secure is MySQL for storing sensitive data on my website?

MySQL offers robust security features to safeguard your data. By implementing encryption, access controls, and user authentication, it ensures data confidentiality and protection against unauthorized access.

Will my website be mobile-friendly with MySQL?

Yes, MySQL integrates seamlessly with mobile applications. When combined with responsive web design practices, your website will be mobile-friendly, providing a positive user experience on various devices.

How long does it take to develop a website using MySQL?

The development timeline varies depending on the website's complexity and specific requirements. However, MySQL's ease of integration and efficient data management can expedite the development process.

Can MySQL be used for both small business websites and enterprise-level applications?

Absolutely! MySQL's versatility makes it suitable for small business websites and large-scale enterprise applications alike. It can adapt to the needs of various businesses, delivering reliable performance and scalability.