Motion UI Design Services We Offer
We aspire to be the leading Motion UI Design & Development Company in the US, dedicated to empowering businesses and clients. Our expert team has a proven track record across various industries including Manufacturing, Retail, Healthcare, Education, and more. With a focus on turning dreams into reality, we offer top-notch Website Designing and Web Development services.
Motion UI Design Expertise

Craft engaging websites through expert Motion UI Design. Our professionals create visually appealing and interactive web experiences to captivate your audience.

Custom Motion UI Development

Tailored development to bring your unique vision to life. Our experts provide flexible and flawless solutions, adding innovation and sophistication to your web projects.

Motion UI Effects and Animation

Elevate user experience with captivating motion UI effects and animations. Our skilled designers enhance usability and engagement, creating memorable online journeys.

Responsive Motion UI

Create seamless experiences across devices with responsive Motion UI. Our team ensures your website maintains its visual allure and functionality, no matter the screen size.

Motion UI Integration

Integrate stunning motion UI seamlessly into your website. Our experts ensure smooth implementation, adding dynamism and energy to your online presence.

Motion UI for Enhanced Interaction

Drive user interaction and participation with thoughtfully crafted Motion UI elements. Our team enhances engagement, making your website more dynamic and interactive.

Motion UI and Brand Identity

Infuse your brand identity into motion UI design. Our experts align visuals and animations with your brand's personality, creating a consistent and immersive experience.

Motion UI Performance Optimization

Ensure your Motion UI is finely tuned with performance optimization. Our skilled developers guarantee smooth and efficient animations that enrich your website.

Motion UI Website Maintenance

We provide ongoing updates, bug fixes, and optimizations to ensure a seamless and captivating user experience.
Hi, I'm Rushik Shah.

Free 30-min consultation. Get a free quote within 24 hours, Contact us now to start your project. Let's talk

Let's have Check Up of your Website!!
Get the free suggestion from the Experts for your Website.
Get free
quote now
You will receive quote within 24 hrs
Services
What does our client say?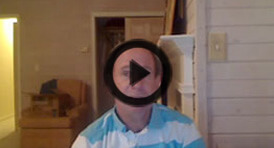 How can a website help you?
Establish a strong online presence
Reach a wider audience
Showcase products and services
Build credibility and trust
Improve customer communication
Increase sales and revenue
Analyze and track performance
Stay competitive
Integrate with other marketing efforts
Intuitive UI, better user experience.
Lightweight, fast-loading apps.
Reusable, modular components.
Supportive, active community.
Why

Motion UI Design is Good for Your Business?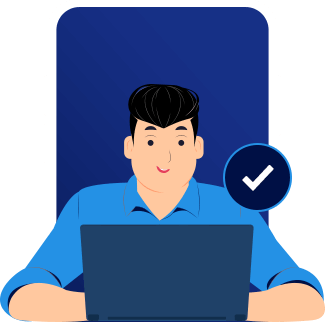 Gradual integration into projects.
Optimized rendering with virtual DOM.
Strong ecosystem with useful tools.
Cost-effective development.
How to Hire Motion UI Design?
01

Requirement Gathering /

Discovery Call

02

Define Scope of work and Assign Resources

03

Wire Framing

& Designing

04

Development / Coding & Quality Check
WE HAVE YOUR BACK
We'll Help You Avoid These Common Mistakes
Suggesting Unnecessary Features

Unnecessary features can decrease the user experience. It may be difficult for visitors to find what they are looking for. We won't suggest any unnecessary features to increase our scope of work unless and until they are needed.

Cluttered Page Designs

A cluttered page design can have a negative impact on your website. Thus, instead of focusing on a cluttered page design, we would guide you to focus on providing high-quality UI/UX. It will also help you give your customers a clear and distraction-free experience.

Lack of User Testing

A lack of user testing can lead to websites that are confusing to use or riddled with errors. Without testing, it may be challenging to ensure the user has a seamless experience. So, we provide sufficient manual testing before it's sent to you for review.

Not Suggesting Best Practices

Many businesses are going online, and everyone wants their business to dominate. To grow, every company must carry out certain practices to help them evolve and improve. Hence, when asked, we would advise you on the industry best practices to achieve your business goals much faster & better than your competitors.
Engagement
Models

Fixed Quote
Rely on Our Business Analysis Team to Outline Your Project and Provide a Fixed Quote.
Agreed Price
Firm Deadline
Structured Development
Clarity
Consistency
Confidence

Time and Materials
Our Project Managers Offer Guidance on Significance, Complexity, and Implementation Approach
Maximum Flexibility
Adaptable Process
Enhanced Oversight
Swift Responsiveness
Effortless Initiation
Improved Productivity

Hire Dedicated Team
Secure a Devoted Resource to Apply Agile Scrum Development Methodology and Monitor Progress.
Technical Proficiency
Organized Development
Efficient Management
Smooth Workflow
Guaranteed Results
Continuous Assistance
Why Choose
Alakmalak
Our Strength
project completed

years of experience

Resources

countries served
4 International Level Certification
Frequently Asked Questions & Answers
What is Motion UI Design & Development?

Motion UI Design & Development involves creating interactive and visually engaging animations, transitions, and effects on a website to enhance user experience. It adds dynamism and interactivity, making the website more captivating and memorable.

How can Motion UI benefit my website?

Motion UI can significantly improve user engagement and retention. It guides users through the website, highlights important information, and adds a modern and sophisticated feel. It can also help convey complex concepts more effectively.

What types of animations can be incorporated into Motion UI?

Motion UI can include various animations such as scrolling effects, hover animations, background animations, parallax scrolling, loading animations, and interactive elements like buttons and menus that respond to user actions.

Will Motion UI slow down my website's loading speed?

When implemented properly, Motion UI effects should not significantly impact loading speed. Skilled designers optimize animations to ensure smooth performance and quick loading times across devices.

How does Motion UI contribute to user experience (UX)?

Motion UI enhances UX by making interactions more intuitive and engaging. It guides users through the website's flow, provides visual feedback for actions, and adds a layer of delight, making the overall experience more enjoyable.

Is Motion UI suitable for all types of websites?

While Motion UI can enhance many websites, its suitability depends on the website's goals and target audience. It's particularly effective for portfolios, creative agencies, e-commerce, and storytelling websites, but can be adapted to various niches.