We have developed Websites for lawyers, attorneys and small law firms. Our team of in-house experts help law firms design and build beautiful and effective websites.
Legal Website Solutions we offer
Website Design for Attorneys

Website Design for Attorneys with all features like CMS, hosting & CMS. Our Websites are SEO-friendly, modern, and very easy to use because that's what our clients need.

Dynamic websites for small law firms

It is easier to connect with the right potential client. A one-page website can help you to stay visible, accessible and increase your online presence, all inside of an easy-to-update platform.

Websites for mid-sized law firms

Our goal is to make a responsive website with a good call to action. That provides basic information about your practice and you including contact information, areas of law, attorney bios, etc.

Professional Website for Lawyers

we design websites that generate leads for your firm by providing a way for visitors to submit information about themselves along with the nature of their legal problem through a call to action or form on your site.

Legal-specific features and attorney profiles

Enhance your online presence with legal-specific features and compelling attorney profiles for a standout and credible law firm website.

Integration of online payment options for client invoices

Streamline client payments with seamless online options. Securely process invoices through our integrated payment system for hassle-free transactions.
Hi, I'm Rushik Shah.

Free 30-min consultation. Get a free quote within 24 hours, Contact us now to start your project. Let's talk

Already have a Website?
Click for Seamless and Bug-free Website Maintenance.
Book now
Get free
quote now
You will receive quote within 24 hrs
Services
What our client says?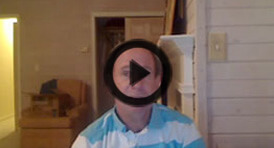 How can a website help you?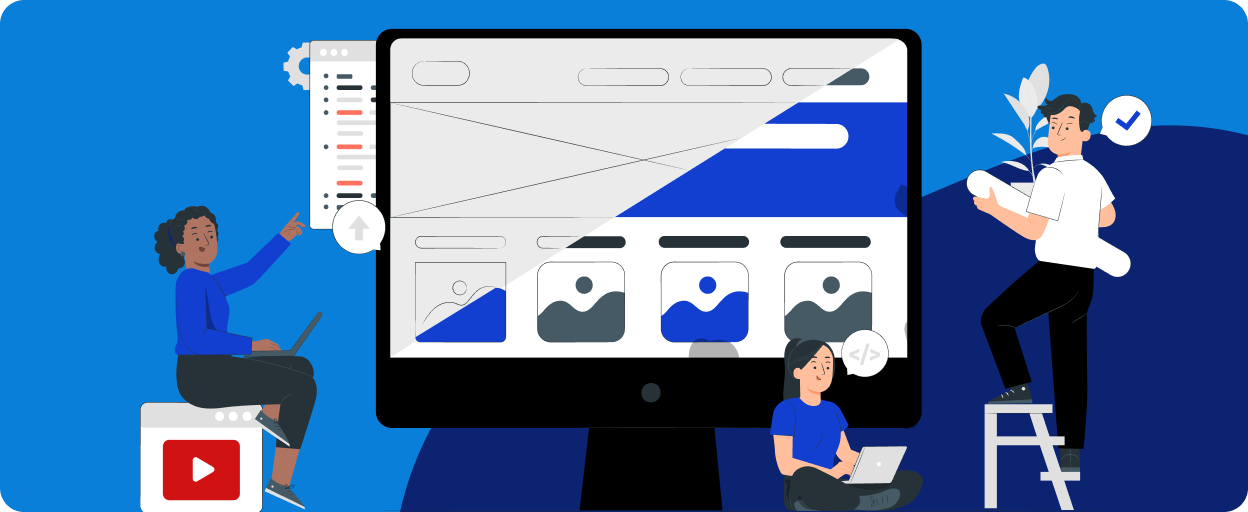 Boost online visibility & reach.
Showcase 24/7 expertise.
Build credibility & trust.
Facilitate inquiries & responses.
Drive lead generation.
Improved Accessibility
Intriguing Interface
Improved Storage
Supported by Responsive Design Frameworks
Why choose Alakmalak Accountant Development Solutions?
Wireframing and Planning
Work with Web Design experts
UI/UX Designing
Quality Check
Saving your Time
Experienced Professionals at an Affordable Price
Increased Productivity
Enable secure online payments for clients
Improved credibility with a well-designed website.
INSTERESTED IN HIRING US - PROCESS WE FOLLOW
Requirement Gathering

/ Discovery Call

01

Define Scope of

work and Assign Resources

02

03

Development / Coding

& Quality Check

04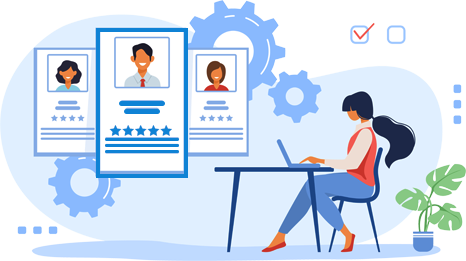 WE HAVE YOUR BACK
We'll Help You Avoid These Common Mistakes
Suggesting Unnecessary Features

Unnecessary features can decrease the user experience. It may be difficult for visitors to find what they are looking for. We won't suggest any unnecessary features to increase our scope of work unless and until they are needed.

Cluttered Page Designs

A cluttered page design can have a negative impact on your website. Thus, instead of focusing on a cluttered page design, we would guide you to focus on providing high-quality UI/UX. It will also help you give your customers a clear and distraction-free experience.

Lack of User Testing

A lack of user testing can lead to websites that are confusing to use or riddled with errors. Without testing, it may be challenging to ensure the user has a seamless experience. So, we provide sufficient manual testing before it's sent to you for review.

Not Suggesting Best Practices

Many businesses are going online, and everyone wants their business to dominate. To grow, every company must carry out certain practices to help them evolve and improve. Hence, when asked, we would advise you on the industry best practices to achieve your business goals much faster & better than your competitors.
Why Choose
Alakmalak
Our Strength
project completed

years of experience

Resources

countries served
4 International Level Certification
Why Partner with Alakmalak Technologies for
Law Firm Website Design Services
At Alakmalak Technologies, we understand the unique challenges that family lawyers and law firms face in today's digital world. Standing out online and attracting new clients can be tough, but that's where we come in. Our expertise lies in creating stunning, user-friendly, and SEO-friendly websites for family lawyers.
When it comes to web design for family lawyers, we take the time to understand your specific needs and goals. Our team of skilled developers and designers work tirelessly to craft a website that not only looks beautiful but also provides an unparalleled user experience. With our law firm website design services, you can rest assured that your online presence will be a true reflection of your professionalism and expertise.
But we don't stop there - Alakmalak Technologies offers a comprehensive range of digital marketing services for law firms. From search engine optimization (SEO) strategies to pay-per-click advertising, we ensure that your website gets the visibility it deserves, making it easier for potential clients to find you and engage with your services.
With our proven track record in web design for law firms, we are committed to helping your law practice thrive in the digital landscape. So, whether you need a lawyer website design from scratch or want to revamp your existing online presence, let's work together to bring your vision to life and help your law firm succeed online. Don't let the competition overshadow you; trust Alakmalak Technologies to take your legal practice to new heights!
Frequently Asked Questions & Answers
Why do I need a website for my legal services?

A website will establish your online presence, attract potential clients, and showcase your expertise 24/7.

What features should my legal website have?

Your website should include attorney profiles, practice area pages, contact forms, secure client portals, and easy navigation.

Can you create a website tailored to my specific legal practice?

Yes, we specialize in designing custom websites to meet the unique needs of each legal service provider.

How can a website help me generate more clients?

A well-designed website with SEO optimization will attract organic traffic and potential clients searching for legal services.

Can you integrate online payment options for clients?

Yes, we can set up secure payment gateways to streamline client invoicing and payments.

What makes your website development company stand out for legal services?

Our in-depth knowledge of the legal industry allows us to create tailored websites that resonate with your target audience.

Do you offer any additional services to enhance my website's performance?

Yes, we provide SEO, content writing, and social media integration to maximize your website's online presence and impact.