HTML Development Services That We Offer
Hire HTML Programmer

Our HTML programmers are skilful and have experience in their respective fields. They have served thousands of clients from various parts of the world.

HTML5 Development

We offer professional HTML developers for building structured, optimized, and well-commented HTML5 websites with high search engine rankings.

PSD to HTML/HTML5 Conversion

On top of the HTML web development and design, we also offer hourly packages to convert PSD to HTML5.

Responsive Web Design HTML

Our team of developers offers responsive website design using HTML and CSS to make it look amazing on all devices.

Reliable, Punctual, and Widely Acknowledged

Our Team of HTML website developers constantly stay current with cutting-edge technologies and tools. Our emphasis is on efficient project delivery within set timeframes and budgets.

Maintenance Support

We offer maintenance and support for your existing websites, as well as support for all websites we develop.
Popular Website that are Built with HTML Development
Google

Facebook

YouTube

Amazon

Wikipedia

Twitter

Instagram
Hi, I'm Rushik Shah.

Free 30-min consultation. Get a free quote within 24 hours, Contact us now to start your project. Let's talk

Already have a Website?
Click for Seamless and Bug-free Website Maintenance.
Book now
Get free
quote now
You will receive quote within 24 hrs
Services
What our client says?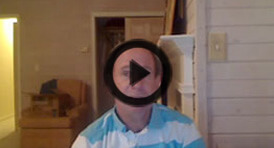 Why Build with HTML Development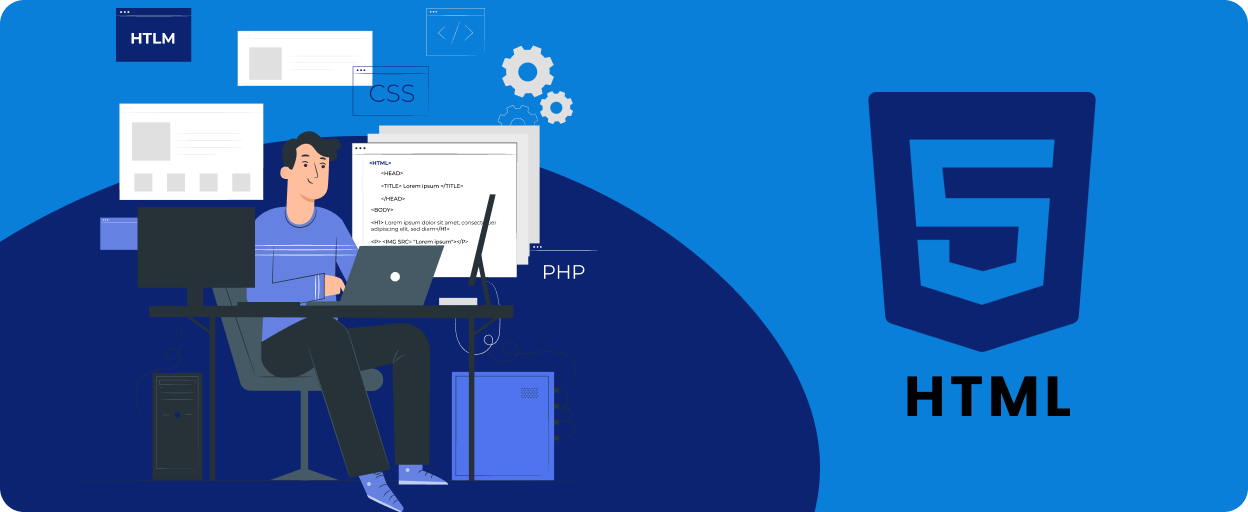 Compatible with most dev tools.
Friendly with search engines
HTML supported by most dev tools.
In most cases, HTML is all you need
Cleaner Code
Improved Accessibility
Intriguing Interface
Improved Storage
Responsive Design Support
Why Hire HTML Developers from Alakmalak Technologies
Professional HTML Developer
Customization of any level
Basecamp project management tool
Dedicated Project Coordinator
100% Confidentiality on NDA execution
Expert Advice on Request
30 days Free Support
High-Quality Code Standards
On-Time Delivery
INSTERESTED IN HIRING US - PROCESS WE FOLLOW
Requirement Gathering

/ Discovery Call

01

Define Scope of

work and Assign Resources

02

Wire Framing

& Designing

03

Development / Coding

& Quality Check

04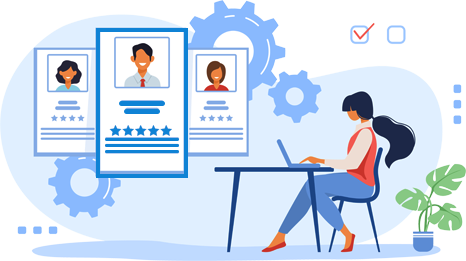 WE HAVE YOUR BACK
We'll Help You Avoid These Common Mistakes
Suggesting Unnecessary Features

Unnecessary features can decrease the user experience. It may be difficult for visitors to find what they are looking for. We won't suggest any unnecessary features to increase our scope of work unless and until they are needed.

Cluttered Page Designs

A cluttered page design can have a negative impact on your website. Thus, instead of focusing on a cluttered page design, we would guide you to focus on providing high-quality UI/UX. It will also help you give your customers a clear and distraction-free experience.

Lack of User Testing

A lack of user testing can lead to websites that are confusing to use or riddled with errors. Without testing, it may be challenging to ensure the user has a seamless experience. So, we provide sufficient manual testing before it's sent to you for review.

Not Suggesting Best Practices

Many businesses are going online, and everyone wants their business to dominate. To grow, every company must carry out certain practices to help them evolve and improve. Hence, when asked, we would advise you on the industry best practices to achieve your business goals much faster & better than your competitors.
Why Choose
Alakmalak
Our Strength
project completed

years of experience

Resources

countries served
4 International Level Certification
Check out what makes us
best HTML website Development Company in India
Our talented team of HTML developers in India provides exceptional HTML web experiences to businesses seeking to engage their customers. We have extensive experience in constructing secure, reliable, and custom-made HTML website development tailored to meet the unique requirements of your business. Our innovative approach leads to the creation of fast-loading, highly engaging applications with improved user experiences.
Alakmalak Technologies is a renowned website development company that provides cutting-edge and flexible HTML development services to its distinguished clients worldwide.
Alakmalak Technologies Services is recognized for successfully delivering innovative and complex projects through various procurement channels. If you have a custom HTML website development need or an innovative concept that you wish to bring to life, reach out to us and we'll provide you with a viable solution.
Contact us now if you are looking for an HTML5 Development company in India, HTML5 Developers India, or Hire HTML Developers in India. Our Expert and experienced team would be happy to assist you.
Frequently Asked Questions & Answers
Do you redesign existing websites?

Yes, we redesign your website. We analyze your current website design make changes as per latest trends in the market to improve your website appearance, functionality, and user experience which will make yoiu stand out from other competitors in the market. Contact us to get latest and trending design for your website.

How long does it take to design a website?

The time it takes to design a website can vary greatly depending on the complexity of the website and the size of the team working on it. A basic website with a few pages and minimal functionality can be designed in a matter of weeks, while a large, complex website with multiple features and integrations can take several months or even longer to complete.

What is the difference between HTML and HTML5?

HTML is a markup language for creating digital content, while HTML5 is the latest version of HTML released in 2014. HTML5 offers improved features such as new semantic elements, multimedia support, improved forms, offline support, and mobile-friendliness. HTML5 provides a more powerful and versatile way of creating modern, dynamic websites and applications.

Can you integrate HTML with other technologies like CSS, JavaScript, and backend databases?

HTML can be integrated with CSS, JavaScript, and backend databases to create dynamic, interactive, and data-driven websites. Alakmalak Technologies has the expertise to integrate these technologies effectively. Contact us to integrate.

Can you provide a rough estimate for the cost and timeline of an HTML development project?

To know cost and timeline for development of your HTML project, just fill Contact Us form to get all the details that you required. After filling the form we will reach you out very soon.

Can you integrate HTML with e-commerce platforms for online sales?

Yes, Alakmalak Technologies can integrate HTML with e-commerce platforms for online sales.

How do you handle website scalability and performance optimization for HTML websites?

To handle website scalability and performance optimization for HTML websites, use a CDN, optimize images and videos, minimize HTTP requests, optimize server settings, implement caching strategies, use performance monitoring tools, and consider using a static site generator.