Node JS Development Services That We Offer
Node JS is an open-source JavaScript framework. JavaScript is usually associated with client-side scripting. Node JS is a server-side scripting environment that is also cross-platform. Hence, it is possible to create dynamic web pages using JavaScript with the help of Node JS.
API Development

We are a Node JS development company in India that provide server types of services. We provide Node JS API integration as well as API development services.

Plugin Development

Our developers are highly skilled and experienced; hence, they can offer Plugins Development to add advanced features to your existing system.

Chat Apps & Real-Time Apps

A real-time app like a Chat App can do wonders for your applications. We offer such services to boost your business.

Custom Node JS coding

We have the ability to understand the needs and create an appropriate Node JS app, as not every business requires the same service.

Node JS Backend

It is possible to hire Node JS developers at Alakmalak to create business-specific backend systems for your firm.

Node JS Migration & Maintenance

There are several apps being migrated to Node JS that take advantage of the speed and advanced security. We offer migration and maintenance services for Node JS.
10 Hours

$ 150

1 Month Validity

25 Hours

$ 375

1 Month Validity

50 Hours

$ 750

1 Month Validity

100 Hours

$ 1500

1 Month Validity
WE HAVE YOUR BACK
We'll Help You Avoid These Common Mistakes
Suggesting Unnecessary Features

Unnecessary features can decrease the user experience. It may be difficult for visitors to find what they are looking for. We won't suggest any unnecessary features to increase our scope of work unless and until they are needed.

Cluttered Page Designs

A cluttered page design can have a negative impact on your website. Thus, instead of focusing on a cluttered page design, we would guide you to focus on providing high-quality UI/UX. It will also help you give your customers a clear and distraction-free experience.

Lack of User Testing

A lack of user testing can lead to websites that are confusing to use or riddled with errors. Without testing, it may be challenging to ensure the user has a seamless experience. So, we provide sufficient manual testing before it's sent to you for review.

Not Suggesting Best Practices

Many businesses are going online, and everyone wants their business to dominate. To grow, every company must carry out certain practices to help them evolve and improve. Hence, when asked, we would advise you on the industry best practices to achieve your business goals much faster & better than your competitors.
How our Node JS Programmer can Help?
Proficient in Installation, Configuration & Customization
Customization of any Level
Basecamp Project Management tool
Dedicated Project Co-ordinator
100% Confidentiality on NDA Execution
Expert Advice on Request
30 days Free Support
No Setup Fee
Get free
quote now
You will receive quote within 24 hrs
Services
What our client says?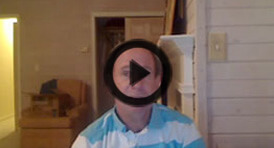 Why Choose
Alakmalak
Our Strength
3000+ project completed

16+ years of experience

70+ Resource Strength

55+ countries serve
International Level Certification
Google partner

D & B Certified

ISO Certified
Frequently Asked Questions & Answers
Can you explain how Node.js works and its advantages over other technologies?

Node.js is a JavaScript runtime that allows developers to run JavaScript on the server-side, it uses the V8 JavaScript engine and has non-blocking I/O model, it's well-suited for high-performance, real-time applications and has a large developer community with a wide range of modules and packages accessible via npm.

What kind of Node.js development services do you offer?

Alakmalak Technologies offers Node.js development services such as custom development, web and enterprise application development, migration and maintenance and support. Contact us for more details.

How do you ensure timely delivery and quality in Node.js projects?

Alakmalak Technologies may ensure timely delivery and quality in Node.js projects by using Agile development, regular testing, continuous integration, clear communication, version control, code review and performance monitoring. We have experienced team of developers that will help you to develop with best Node.js development, so contact us today only.

How do you stay up-to-date with the latest developments in Node.js?

Alakmalak Technologies can stay up-to-date with the latest developments in Node.js by regularly reviewing the Node.js website and release notes, subscribing to mailing lists and newsletters, attending conferences and meetups, and participating in online communities such as Stack Overflow and GitHub.

How does Node.js handle high traffic and scaling?

Node.js uses an event-driven, non-blocking I/O model which allows it to handle high traffic and scaling by efficiently handling many connections simultaneously with minimal overhead. Additionally, it can be easily scaled horizontally by adding more servers to handle the increased traffic. Node.js also supports clustering, which allows multiple Node.js processes to share the same port, distributing the load among them.