Magento Development Services That We Offer
Magento Store Development Services

Build an enterprise-level eCommerce shopping experience using Magento

Magento Custom Development

We can take care of any of your desires that you may have to customize the Magento shopping cart.

Magento Custom Theme

We design a customized layout and convert it into a theme for you to use with Magento.

Magento Shopping Cart Development

We offer complete customization, installation, and configuration of WordPress.

Magento Extension Development

We use many free extensions available along with paid extensions, which helps us to reduce the time of development.

Magento Module Development

We can create customized modules/extensions based on your business requirements.

Maintenance & Support

On top of the development and design, we also provide hourly packages to maintain the quality and support of your website.

Magento Migration

We provide migration support from any CMS to Magento with orders.

Magento Headless PWA Development

At Alakmalak Technologies, we excel in Magento Headless PWA Development. Elevate user experiences with native-app feel and seamless web compatibility.
Hi, I'm Rushik Shah.

Free 30-min consultation. Get a free quote within 24 hours, Contact us now to start your project. Let's talk

Already have a Website?
Click for Seamless and Bug-free Website Maintenance.
Book now
Get free
quote now
You will receive quote within 24 hrs
Services
What does our client say?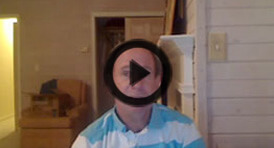 Why Magento Development?
Enterprise Level Solution
Open Source eCommerce
World's most Exhaustive Platform
Multi-store Facility
Easily Scalable
Responsive Design
Multi-Currency Support
Multi-Lingual Support
Extend Functionality via Plugins
Why Hire Magento Developers from Alakmalak Technologies
Proficient in Installation
Easy Configuration & Customization
Customization of any Level
Basecamp Project Management tool
Dedicated Project Co-ordinator
100% Confidentiality on NDA Execution
Expert Advice on Request
30 days of Free Support
No Setup Fee
INTERESTED IN HIRING US?
Requirement Gathering

/ Discovery Call

01

Define Scope of

work and Assign Resources

02

Wire Framing

& Designing

03

Development / Coding

& Quality Check

04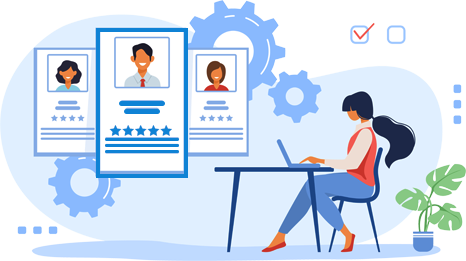 WE HAVE YOUR BACK
We'll Help You Avoid These Common Mistakes
Suggesting Unnecessary Features

Unnecessary features can decrease the user experience. It may be difficult for visitors to find what they are looking for. We won't suggest any unnecessary features to increase our scope of work unless and until they are needed.

Cluttered Page Designs

A cluttered page design can have a negative impact on your website. Thus, instead of focusing on a cluttered page design, we would guide you to focus on providing high-quality UI/UX. It will also help you give your customers a clear and distraction-free experience.

Lack of User Testing

A lack of user testing can lead to websites that are confusing to use or riddled with errors. Without testing, it may be challenging to ensure the user has a seamless experience. So, we provide sufficient manual testing before it's sent to you for review.

Not Suggesting Best Practices

Many businesses are going online, and everyone wants their business to dominate. To grow, every company must carry out certain practices to help them evolve and improve. Hence, when asked, we would advise you on the industry best practices to achieve your business goals much faster & better than your competitors.
Why Choose
Alakmalak
Our Strength
project completed

years of experience

Resources

countries served
4 International Level Certification
Check Out Why to Hire us for
your Magento Website Development Service
If you're seeking a professional Magento website development company to enhance your eCommerce store, Alakmalak Technologies is the ideal solution. You can Hire Magento web developers of ours, who can help you achieve your goals.
We provide custom development at a transparent price and affordable price, so you always know precisely how your budget is being utilized. If you need pricing information for a Magento web development company or eCommerce website development in India, look no further than Alakmalak Technologies, a leading web developer in India. We offer exceptional support for highly complex, custom e-commerce websites. Our Magento website development services are designed to provide you with the latest technologies and trends in the market.
To tackle your Magento eCommerce website development and design project, we take you to the largest certified Magento website builder and solution specialist team in India and the US with headquarters in Ahmedabad, India.
Contact us today for an exact quote by filling out the form below. Discover how we can take your e-commerce business to the next level.
Frequently Asked Questions & Answers
Can you provide ongoing maintenance and support for a Magento site?

Yes, Alakmalak Technologies can provide ongoing maintenance and support for a Magento site. We have a team of experienced Magento developers who can help with tasks such as bug fixes, security updates, performance optimization, and feature enhancements. We also offer monitoring and maintenance packages to ensure that your site is running smoothly and efficiently. Please contact us for more information about our Magento maintenance and support services.

Are you able to integrate payment gateway options for Magento?

Alakmalak Technologies can integrate various payment gateway options for Magento, including PayPal, Stripe, Authorize.net, etc. Our team of experienced developers can help you with the entire process, from selecting a payment gateway to implementing it on your Magento site, and also providing support post-launch.

Are you able to customize Magento's checkout and cart process?

Alakmalak Technologies can customize Magento's checkout and cart process by modifying layout, adding custom fields and making it more efficient and user-friendly. We can also integrate various shipping and payment options and make the checkout process more convenient for customers.

Are you familiar with Magento's latest security patches and how to implement them?

Alakmalak Technologies is familiar with Magento's latest security patches and how to implement them. We regularly monitor official Magento channels and conduct regular security audits and penetration testing to ensure that our client's sites are secure. We always ensure that the latest security patches are implemented in a timely manner.

How to customize the checkout page in Magento 2?

Alakmalak Technologies can customize the checkout page in Magento 2 by creating a custom module, overriding the checkout layout, adding new fields, updating the checkout data model, adding JavaScript, and clearing the cache. The process will be done efficiently and user-friendly. Contact us if you still have doubt we will help you.