Our primary goal is to create websites that actively engage with your potential patients, encouraging them to stay on your platform. Our expertise extends to developing medical websites for a variety of healthcare facilities, including hospitals, clinics, and assisted living facilities.
Responsive Medical & Healthcare Web Design

We provide a wide variety of full-service mobile-ready websites and creative solutions to react to your patients' devices helping your practice realize more revenue and lower operating costs.

Medical Web App Development Services

We provide your website to engage with your potential patient and keep them on your website with great features that increase patient base, decrease patient wait time and enhance productivity.

E-commerce Medical & Healthcare Website

Our services cover medical website development for hospitals, clinics, assisted living facilities, etc. that have an eye-catching impact and have a striking call to action that prompts them to sign up.

Medical Website Redesign Services

We have expertise in providing website redesign solutions that best match the current needs and ensure a seamless website.

Customized Appointment Scheduling Solutions

Seamlessly book appointments with our tailored scheduling solutions. Streamline your healthcare visits for a smoother patient experience.

Secure Patient Data Management

Rest easy with our secure patient data management. Your sensitive healthcare information is safeguarded, ensuring confidentiality and peace of mind.
Hi, I'm Rushik Shah.

Free 30-min consultation. Get a free quote within 24 hours, Contact us now to start your project. Let's talk

Already have a Website?
Click for Seamless and Bug-free Website Maintenance.
Book now
Get free
quote now
You will receive quote within 24 hrs
Services
What our client says?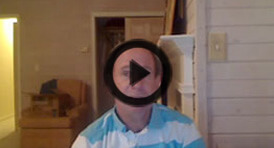 How can a website help you?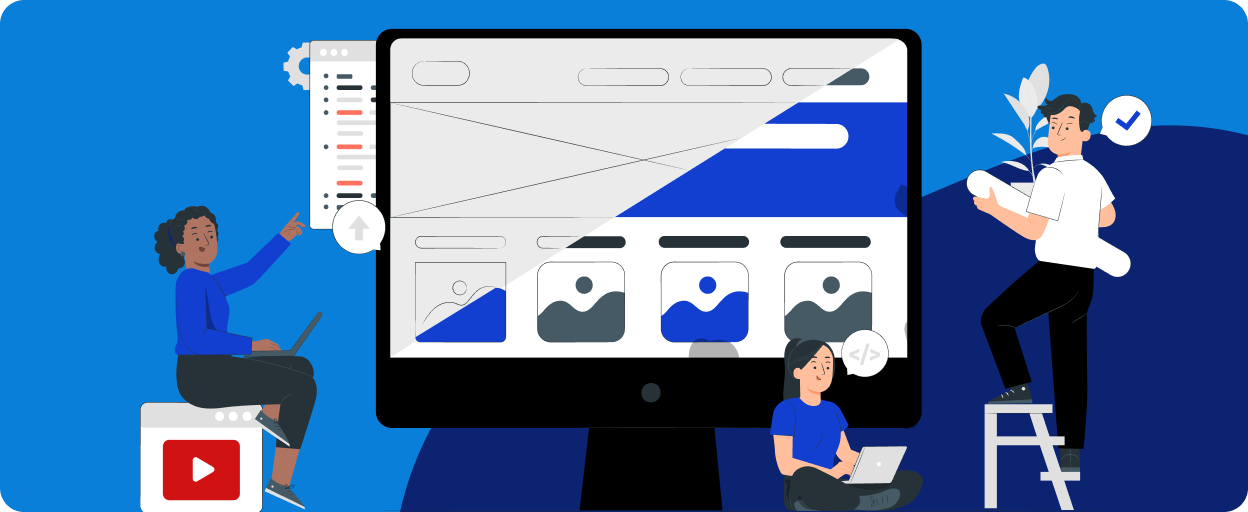 Establishes online presence
Shares products/services
Enhances customer engagement
Builds brand credibility
Facilitates marketing
Drives lead generation
Provides valuable analytics
Offers educational resources
Creates a competitive advantage
Why Alakmalak for your Healthcare Solutions Website?
Professional Website Developer
Customization of any level
Basecamp project management tool
Dedicated Project Coordinator
100% Confidentiality on NDA execution
Expert Advice on Request
30 days Free Support.
High-Quality Code Standards
On-Time Delivery
INSTERESTED IN HIRING US - PROCESS WE FOLLOW
Requirement Gathering

/ Discovery Call

01

Define Scope of

work and Assign Resources

02

03

Development / Coding

& Quality Check

04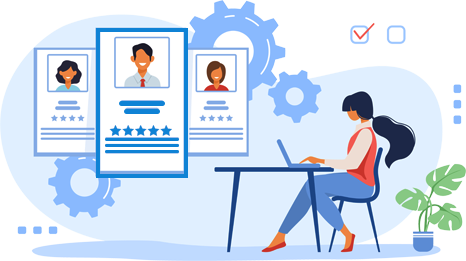 WE HAVE YOUR BACK
We'll Help You Avoid These Common Mistakes
Suggesting Unnecessary Features

Unnecessary features can decrease the user experience. It may be difficult for visitors to find what they are looking for. We won't suggest any unnecessary features to increase our scope of work unless and until they are needed.

Cluttered Page Designs

A cluttered page design can have a negative impact on your website. Thus, instead of focusing on a cluttered page design, we would guide you to focus on providing high-quality UI/UX. It will also help you give your customers a clear and distraction-free experience.

Lack of User Testing

A lack of user testing can lead to websites that are confusing to use or riddled with errors. Without testing, it may be challenging to ensure the user has a seamless experience. So, we provide sufficient manual testing before it's sent to you for review.

Not Suggesting Best Practices

Many businesses are going online, and everyone wants their business to dominate. To grow, every company must carry out certain practices to help them evolve and improve. Hence, when asked, we would advise you on the industry best practices to achieve your business goals much faster & better than your competitors.
Why Choose
Alakmalak
Our Strength
project completed

years of experience

Resources

countries served
4 International Level Certification
Leading Healthcare Website Development Services in India
Alakmalak Technologies
Alakmalak Technologies, a reputable web development company based in India, specializes in crafting top-notch healthcare websites and offering comprehensive healthcare web design solutions. With expertise in medical website development, Alakmalak Technologies empowers healthcare professionals to establish a robust online presence and enhance patient engagement.
When it comes to healthcare website design, Alakmalak Technologies excels in delivering cutting-edge solutions tailored to the unique needs of the healthcare industry. Our team of skilled developers understands the critical importance of user-friendly interfaces and the significance of responsive design in reaching diverse audiences across various devices. By seamlessly integrating key elements like appointment booking systems, patient portals, and interactive features, we ensure a seamless online experience for both patients and healthcare providers. Whether you're a hospital, clinic, or individual healthcare practitioner, our healthcare web development services are designed to elevate your digital presence, foster trust, and improve patient satisfaction.
As a dedicated healthcare web developer in India, Alakmalak Technologies remains committed to delivering high-quality and cost-effective solutions to our clients. With a deep understanding of the healthcare landscape, we implement the latest technologies, such as AI-driven chatbots, telemedicine integrations, and virtual consultation features, to provide a seamless and modern healthcare experience. Furthermore, our commitment to ongoing support and maintenance ensures that your healthcare website remains up-to-date, secure, and optimized for improved performance.
Alakmalak Technologies stands as a leading healthcare website development company in India, offering comprehensive healthcare web design services that cater to the unique requirements of the healthcare industry. With a focus on user-friendly design, seamless functionality, and adherence to industry standards, our solutions empower healthcare providers to connect with patients, enhance digital presence, and provide exceptional medical services online. Embrace the power of digital transformation with Alakmalak Technologies, your trusted partner in revolutionizing the healthcare landscape.
Frequently Asked Questions & Answers
What services do you offer for healthcare website development?

We provide customized website development solutions tailored to your healthcare services, including responsive design, appointment scheduling, patient portals, and secure data management.

How will you ensure the security of patient data on the website?

We prioritize data security and employ robust measures, such as encryption and HIPAA compliance, to safeguard sensitive patient information.

Can you integrate appointment scheduling features into the website?

Yes, we offer customized appointment scheduling solutions, making it easy for your patients to book appointments online, reducing administrative hassles.

How will the website attract potential patients and increase my patient base?

Our websites are designed with engaging features, patient testimonials, and strong calls to action to attract and convert potential patients.

Can the website handle multiple languages to cater to a diverse patient base?

Yes, we can incorporate multi-language support to ensure your website is accessible to patients from different language backgrounds.

What sets your healthcare website development services apart from others?

Our expertise in the healthcare industry, eye-catching designs, patient-centric approach, and focus on security make us the ideal choice for your healthcare website needs.