Game Application Development Solutions That We Provide
Mobile Game App Development

Our creative team of Mobile Gaming App Development can create games according to the latest trends and technology.

Game Apps Performance

We develop the best-performing apps and games that work really well according to the user's requirements and demands.

Cross-Platform Games

Our expert team of dedicated and experienced Gaming Developers are eager to help you develop games that run well on Cross-Platforms.

Latest Technologies

We use the latest technologies to develop apps to keep up with the fast-changing consumer behaviours, requirements and demands.

Attractive designs and looks

We build Mobile Game Applications which have attractive designs and looks.

Mobile Gaming Applications Strategy

Our prime focus is to always keep in mind the needs of the clients when developing the mobile game application strategy.
Popular App that are Built with Gaming App Development
PUBG Mobile

Free Fire

Call of Duty

Among Us

Fortnite

COC

Subway Surfers
Hi, I'm Rushik Shah.

Free 30-min consultation. Get a free quote within 24 hours, Contact us now to start your project. Let's talk

Already have a Mobile App?
Click for Seamless and Bug-free App Maintenance.
Book now
Get free
quote now
You will receive quote within 24 hrs
Services
What our client says?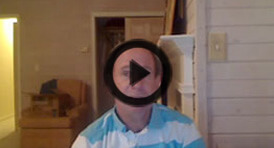 Why Build with Gaming App Development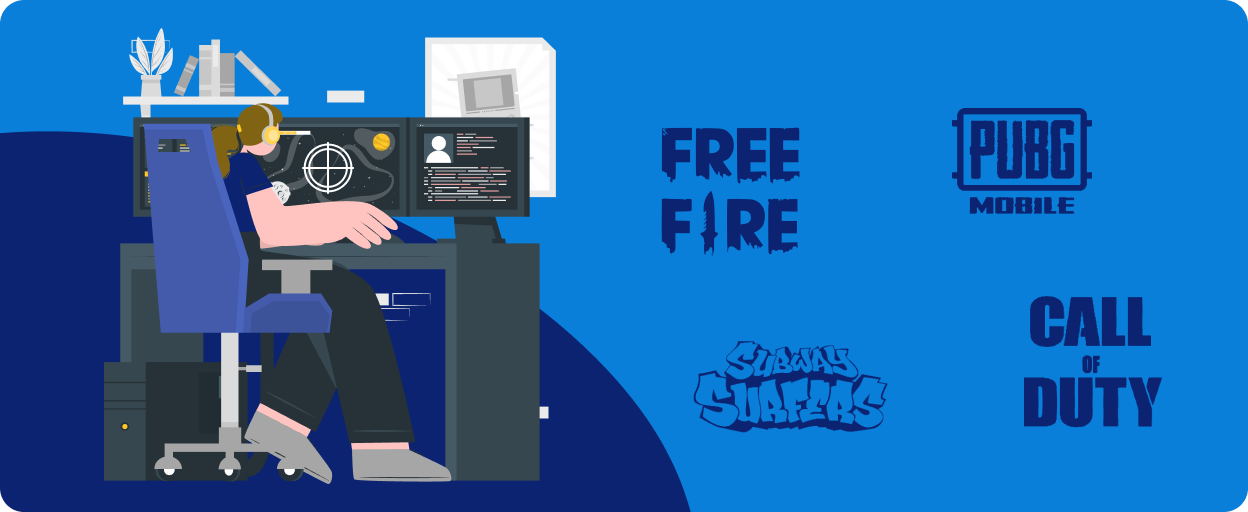 Boost Brand Awareness
Improve Customer Loyalty
Mobilize Audience Engagement
Monetize through Ads
Target Marketing
Enhance Visibility
Optimize with Data Insights
Stay Connected with Mobile Tech
Keep Customers Informed
Why Hire Gaming App Developer from Alakmalak Technologies
Professional GAMING APPS Developer
Customization of any level
Basecamp project management tool
Dedicated Project Coordinator
100% Confidentiality on NDA execution
Expert Advice on Request
30 days of Free Support.
High-Quality Code Standards
On-Time Delivery.
INSTERESTED IN HIRING US - PROCESS WE FOLLOW
Requirement Gathering

/ Discovery Call

01

Define Scope of

work and Assign Resources

02

03

Development / Coding

& Quality Check

04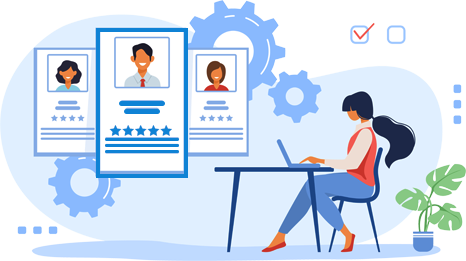 WE HAVE YOUR BACK
We'll Help You Avoid These Common Mistakes
Suggesting Unnecessary Features

Unnecessary features can decrease the user experience. It may be difficult for visitors to find what they are looking for. We won't suggest any unnecessary features to increase our scope of work unless and until they are needed.

Cluttered Page Designs

A cluttered page design can have a negative impact on your website. Thus, instead of focusing on a cluttered page design, we would guide you to focus on providing high-quality UI/UX. It will also help you give your customers a clear and distraction-free experience.

Lack of User Testing

A lack of user testing can lead to websites that are confusing to use or riddled with errors. Without testing, it may be challenging to ensure the user has a seamless experience. So, we provide sufficient manual testing before it's sent to you for review.

Not Suggesting Best Practices

Many businesses are going online, and everyone wants their business to dominate. To grow, every company must carry out certain practices to help them evolve and improve. Hence, when asked, we would advise you on the industry best practices to achieve your business goals much faster & better than your competitors.
Why Choose
Alakmalak
Our Strength
project completed

years of experience

Resources

countries served
4 International Level Certification
Why is Alakmalak Technologies the leading
Gaming App Development Company in India?
Alakmalak Technologies is a distinguished mobile game app development company in India with a successful track record in the industry. Since our establishment in 2006, we have been at the forefront of mobile game development, consistently delivering top-notch solutions to our clients. Our team of skilled professionals possesses a deep understanding of the gaming landscape, enabling us to craft captivating and immersive experiences for both iOS and Android platforms. From brainstorming innovative concepts to implementing awe-inspiring graphics and seamless gameplay, we pride ourselves on our ability to create high-quality mobile games that leave a lasting impression.
At Alakmalak Technologies, we understand that a successful mobile game is not just about eye-catching visuals and smooth mechanics; it's also about engaging storylines that keep players hooked. Our talented team of storytellers and game designers work in tandem to develop fascinating narratives that drive player engagement and make our games truly memorable. Whether it's an action-packed adventure, a thought-provoking puzzle, or a whimsical journey, we are adept at crafting diverse and captivating storylines that cater to different tastes and preferences.
When you choose Alakmalak Technologies as your mobile game app development partner, you gain access to our comprehensive suite of services. We provide end-to-end solutions, from concept ideation and game design to development, testing, and deployment. Our team utilizes the latest tools and technologies to ensure that our games not only meet but exceed industry standards. With a strong focus on user experience and player satisfaction, we strive to deliver mobile games that captivate and entertain audiences worldwide. Trust Alakmalak Technologies to bring your gaming vision to life and propel your mobile game to new heights of success.
Frequently Asked Questions & Answers
How long does it take to build a Gaming App?

The time to build a gaming app varies and depends on many factors such as complexity, size, features, and development team. On average, it can take several months to a year or more to develop a gaming app.

How much does it Cost to build a Gaming App?

The cost of building a gaming app varies and depends on many factors such as complexity, size, features, and development team. At Alakmalak Technologies, the cost of building a gaming app can range from $10,000 to $100,000 or more, depending on the specific requirements and needs of the project.

Do you provide maintenance services?

Yes, Alakmalak Technologies offers maintenance services to support and keep clients' gaming apps updated and functioning smoothly.

How will you help me build a Gaming App of the idea I have?

Alakmalak Technologies can help you build a gaming app based on your idea by providing a dedicated development team, consulting services, and technical expertise. The process would involve understanding your requirements, creating a project plan, designing the app, and developing and testing it. Alakmalak Technologies will work with you throughout the process to ensure that the end result meets your expectations and provides a seamless user experience.