Flutter App Development Services That We Offer
Flutter App Development

The flutter framework is widely used nowadays, especially if you want to create your App on both ios and android platforms, as it decreases the time by a minimum of 30% vs making it on both platforms separately.

Cross-Platform App Development

By using flutter, you can keep the code (logic) in one place instead of two different locations on ios and android so that it does not consume time for development.

Flutter Widget

Using flutter widgets is one way to keep the user experience and streamline all sections of the App up to date. Even Customer widgets can be made.

Dart Application

Using DART based on OOPS which is created by Google, the reliability of the application is excellent, and it helps in creating a great performance.

Migration and Upgrade

Improve your App from the older version to the latest version using flutter's codebase.

Maintenance Support

It is essential to maintain any app so that it works on all platforms. We help you keep your App up-to-date and even add advanced features if necessary to help you stay up with the competition.
Popular Website that are Built with Open Source Customization
Platypus Crypto

SpaceX Go

Groupon

eBay Motors

Tencent

Hamilton Musical

Philips Hue
Hi, I'm Rushik Shah.

Free 30-min consultation. Get a free quote within 24 hours, Contact us now to start your project. Let's talk

Already have a Mobile App?
Click for Seamless and Bug-free App Maintenance.
Book now
Get free
quote now
You will receive quote within 24 hrs
Services
What our client says?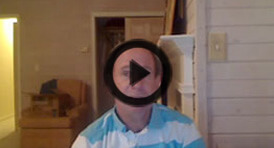 Why Build with Flutter App Development
Open Source created by Google
Custom, Animated UI Available
Fast and simple development
Amazing widgets catalogue
Single Codebase in IOS and Android
Great performance.
Less testing
Accelerated & optimized maintenance
Faster apps
Why Hire Flutter App Developer from Alakmalak Technologies
Professional Flutter Developers
Customization of any Level
Basecamp Project Management tool
Dedicated Project Coordinator
100% Confidentiality on NDA Execution
Expert Advice on Request
30 days Free Support
High-Quality Code Standards
On-Time Delivery.
INSTERESTED IN HIRING US - PROCESS WE FOLLOW
Requirement Gathering

/ Discovery Call

01

Define Scope of

work and Assign Resources

02

03

Development / Coding

& Quality Check

04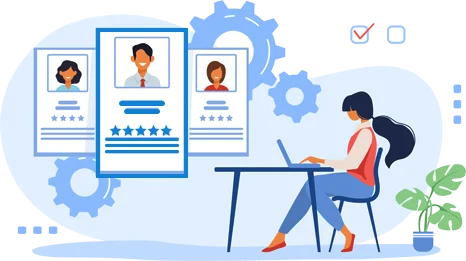 WE HAVE YOUR BACK
We'll Help You Avoid These Common Mistakes
Suggesting Unnecessary Features

Unnecessary features can decrease the user experience. It may be difficult for visitors to find what they are looking for. We won't suggest any unnecessary features to increase our scope of work unless and until they are needed.

Cluttered Page Designs

A cluttered page design can have a negative impact on your website. Thus, instead of focusing on a cluttered page design, we would guide you to focus on providing high-quality UI/UX. It will also help you give your customers a clear and distraction-free experience.

Lack of User Testing

A lack of user testing can lead to websites that are confusing to use or riddled with errors. Without testing, it may be challenging to ensure the user has a seamless experience. So, we provide sufficient manual testing before it's sent to you for review.

Not Suggesting Best Practices

Many businesses are going online, and everyone wants their business to dominate. To grow, every company must carry out certain practices to help them evolve and improve. Hence, when asked, we would advise you on the industry best practices to achieve your business goals much faster & better than your competitors.
Why Choose
Alakmalak
Our Strength
project completed

years of experience

Resources

countries served
4 International Level Certification
What makes us a Top Flutter App Development Company, Check Out Here!!
Alakmalak Technologies is a highly regarded Flutter app development company in India. Our team includes some of the best Flutter app developers in India, who bring with them several years of experience. Hire flutter app developers India, who will help you in developing a diverse range of fully functional applications, serving the needs of businesses across various industries. Our flutter mobile app development services in India are customized to meet the unique requirements of your business and help you achieve your financial goals.
Our Flutter mobile application developers possess the ability to effortlessly customize anything displayed on the screen, including element transitions, shape/color/shadow manipulation, clipping, transformations, and more, all while ensuring secure user authentication and data storage through the use of reliable technology and plugins. Our capable team is able to quickly upgrade your existing app with exceptional features and functionalities.
Flutter app development services in India can reduce your cost of development under your budget. Hire mobile app developers experts adopt an efficient methodology, which begins with a thorough analysis of project requirements and continues through real development, thorough testing, and successful delivery of the app to clients.
Contact Us, and Hire Flutter App developers in India at an affordable price and developers with huge experience.
Frequently Asked Questions & Answers
What is Flutter?

Its a UI toolkit framework, which is made using DART ( which is developed by google ) using Java/ Kotline

Why is Flutter unique?

Flutter does not use webview or native widgets; instead uses its own high-performance engine to draw widgets.

Also, it has a think layout of C/C++ code, which helps the developer to easily add, edit or change any code very easily.

Does flutter support material design?

Yes, it does; the material theme design concept can be implemented in your flutter app.

How much time does it take to developer a flutter app?

The time it will take to create an app is based on your requirement of what exactly you would want to create and at what level. Based on your level of expectation and your desire for the level of work you want us to put in, we can accordingly let you know once we discuss your requirements.

Do you offer NDA before I discuss my idea?

Yes, we offer an NDA before you can discuss your idea. You can rest assured that we will keep 100% privacy of your idea after we sign the NDA.

How do you Communicate with your developers?

We make use of Basecamp, email and phone to communicate, a meeting can be arranged with the team leader or project co-ordinator, and you can talk with them.

Which methodology do you use for the development of the Flutter app?

We make use of Agile methodology using weekly sprints. So you get to see what will be getting accomplished in the coming weeks and months. Everything that is defined early on is well documented and assigned based on the milestones to track the progress.