Get free
quote now
You will receive quote within 24 hrs
Services
What our client says?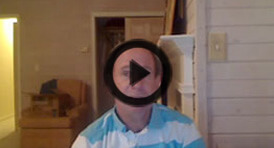 Why Choose
Alakmalak
Our Strength
3000+ project completed

16+ years of experience

70+ Resource Strength

55+ countries serve
International Level Certification
Google partner

D & B Certified

ISO Certified
interested in
hiring us?
01

Requirement Gathering Download Questioner or Fill it online Click Here

02

Scope & Payment

03

Design Mockup & Feedback

04

Development & Site Review QA & Feedback Changes

05

Payment & Go Live
Frequently Asked Questions & Answers
Is CMS Made Simple™ really "simple"?

Yes! It is simple indeed. Especially for editors once the site is created. Many of our experienced users find it a simple tool for developing those sorts of websites. But yes, as a developer using CMS, it does not mean that there is no learning curve. You will at least require to learn the vocabulary, explore the packages and its options, experiment, and probably do considerable learning. So like any other web development tool, there are a few things that you would require to have knowledge of.

Can I use CMS Made Simple™ for my commercial project?

Yes! You may use it in your commercial applications. However, if you make any changes to the supplied code, you are required to publish those changes by the licence that too free of charge to the public. You are not allowed to change the copyright messages at the top of all files. You can also write extensions under a different proprietary licence, and you do not have to release them. If you are using any third party add on modules to CMS Made Simple when writing a commercial project, you should use caution to analyse the licence so by mentioning this you can ensure that you are not violating any conditions of their licence.

Why WordPress is the best CMS?

One good reason is that the power of WordPress is because WordPress can be enhanced by using one of the many plugins available. One can easily customize, even if you are not a professional developer, as it provides many themes that can be integrated easily. WordPress also helps you to secure your site against hackers and also allows you to optimize the site for mobile devices.

Why is content management important?

Content Management Systems are very simple and takes away all the hard technical work of creating and running a website. So the user just needs to concentrate to work on the creation, editing, and management of the pages of the website, that can be handled all through an easy-to-use interface. This is the main reason why CMS is important.

Why do I need a CMS?

CMS stands for Content Management System. The main purpose of CMS is to relive the website owners from all the technicality of creating and managing a website. If one is proficient at coding, then one would not necessarily need to use a CMS, but it is more beneficial to use it as it allows you to spend more time on important aspects of content creation and strategies.