Cloud Application Development Services We Offer
Growing numbers of businesses are embracing cloud-based solutions, relying on SaaS, PaaS, and IaaS models. Our expertise lies in Cloud app development, assisting companies in optimizing processes and capitalizing on cloud technology.
Cloud Application Development Expertise

Profound knowledge and experience in cloud technologies.

Full-Stack Cloud Development

End-to-end solutions covering frontend, backend, and databases.

Cloud Application Development

Utilizing Docker and Kubernetes for streamlined deployment.

Serverless Computing

Leveraging serverless platforms for efficient code execution.

API Cloud Integration

Seamlessly integrating with third-party services and APIs.

Continuous Cloud Application Development

Implementing CI/CD pipelines for rapid and reliable updates.

Data Storage Solutions

Managing data with cloud databases and storage options.

Security Best Practices

Ensuring robust security measures across the development lifecycle.

Performance Optimization

Fine-tuning applications for speed and responsiveness.
Hi, I'm Rushik Shah.

Free 30-min consultation. Get a free quote within 24 hours, Contact us now to start your project. Let's talk

Let's have Check Up of your Website!!
Get the free suggestion from the Experts for your Website.
Get free
quote now
You will receive quote within 24 hrs
Services
What does our client say?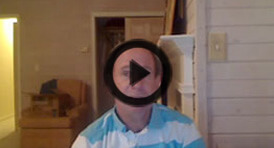 How can a website help you?
Establish a strong online presence
Reach a wider audience
Showcase products and services
Build credibility and trust
Improve customer communication
Increase sales and revenue
Analyze and track performance
Stay competitive
Integrate with other marketing efforts
Intuitive UI, better user experience.
Lightweight, fast-loading apps.
Reusable, modular components.
Supportive, active community.
Why

Cloud Application Development is Good for Your Business?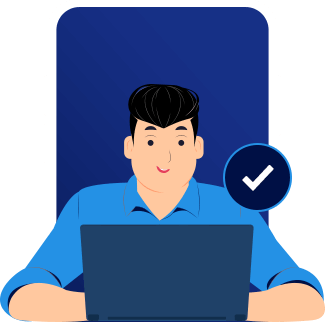 Gradual integration into projects.
Optimized rendering with virtual DOM.
Strong ecosystem with useful tools.
Cost-effective development.
How to Hire Cloud Application Development
01

Requirement Gathering /

Discovery Call

02

Define Scope of work and Assign Resources

03

Wire Framing

& Designing

04

Development / Coding & Quality Check
WE HAVE YOUR BACK
We'll Help You Avoid These Common Mistakes
Suggesting Unnecessary Features

Unnecessary features can decrease the user experience. It may be difficult for visitors to find what they are looking for. We won't suggest any unnecessary features to increase our scope of work unless and until they are needed.

Cluttered Page Designs

A cluttered page design can have a negative impact on your website. Thus, instead of focusing on a cluttered page design, we would guide you to focus on providing high-quality UI/UX. It will also help you give your customers a clear and distraction-free experience.

Lack of User Testing

A lack of user testing can lead to websites that are confusing to use or riddled with errors. Without testing, it may be challenging to ensure the user has a seamless experience. So, we provide sufficient manual testing before it's sent to you for review.

Not Suggesting Best Practices

Many businesses are going online, and everyone wants their business to dominate. To grow, every company must carry out certain practices to help them evolve and improve. Hence, when asked, we would advise you on the industry best practices to achieve your business goals much faster & better than your competitors.
Engagement
Models

Fixed Quote
Rely on Our Business Analysis Team to Outline Your Project and Provide a Fixed Quote.
Agreed Price
Firm Deadline
Structured Development
Clarity
Consistency
Confidence

Time and Materials
Our Project Managers Offer Guidance on Significance, Complexity, and Implementation Approach
Maximum Flexibility
Adaptable Process
Enhanced Oversight
Swift Responsiveness
Effortless Initiation
Improved Productivity

Hire Dedicated Team
Secure a Devoted Resource to Apply Agile Scrum Development Methodology and Monitor Progress.
Technical Proficiency
Organized Development
Efficient Management
Smooth Workflow
Guaranteed Results
Continuous Assistance
Why Choose
Alakmalak
Our Strength
project completed

years of experience

Resources

countries served
4 International Level Certification
Frequently Asked Questions & Answers
What is Cloud Application Development?

Cloud Application Development involves creating software applications that run in a cloud computing environment. This enables applications to be easily scalable, accessible from anywhere and can leverage the cloud's resources.

What are the benefits of Cloud Application Development?

Cloud Application Development offers benefits like scalability, cost efficiency, faster time-to-market, global accessibility, enhanced security, automatic updates, and the ability to focus on core business activities.

How does Cloud Application Development differ from traditional software development?

Cloud development takes advantage of cloud infrastructure and services, providing greater flexibility, scalability, and accessibility compared to traditional on-premises software.

Can you explain the security measures in Cloud Application Development?

Cloud providers implement robust security measures, including data encryption, access controls, regular audits, and compliance with industry standards to ensure the security of your applications and data.

Can I migrate my existing applications to the cloud?

Yes, many existing applications can be migrated to the cloud, either partially or entirely. Cloud experts can assess your needs and recommend the best approach for migration.

How do I choose the right cloud development partner?

Look for a provider with expertise in cloud technologies, a proven track record in application development, security measures, scalability options, good customer reviews, and the ability to understand your specific business needs.

What is the expected time frame for developing a cloud application?

The development time frame varies based on the complexity of the application, features required, and other factors. A reputable development partner can provide a detailed project timeline during the consultation phase.