Chrome Extension Developer We Offer
Is your search focused on a skilled team for Chrome Extension Development? Look no further, as we at Alakmalak Technologies stand ready to deliver outstanding and profound expertise in Chrome Extension Development Services. Our accomplished Chrome extension developers are dedicated to providing top-notch solutions. As a leading Chrome extension development company, we are committed to offering exceptional services tailored to your needs.
Security & Privacy Extensions

Chrome extension Development with a strong emphasis on Security and privacy is our specialty at Alakmalak Technologies.

eCommerce Extensions Development

For eCommerce Chrome Extension development, choose Alakmalak Technologies. Our expert Chrome developers craft tailored, powerful solutions for online businesses.

Social Media Extensions Development

For Social Media Chrome Extension development, trust Alakmalak Technologies. Our Chrome extension development Service creates tailored solutions for seamless social media integration.

Extensions For Productivity

Alakmalak Technologies excels in Productivity Extensions Development. Our Chrome Extension development company crafts customized solutions to enhance efficiency and streamline tasks.

Chrome Extension Maintenance & Support

We provide comprehensive Chrome Extension Maintenance and support services to ensure the continued success of your extension.

Customized Google Chrome Extension development

We specialize in crafting Customized Google Chrome Extensions. Our expert extension developers create tailored solutions to meet your unique needs and enhance user experiences.
Hi, I'm Rushik Shah.

Free 30-min consultation. Get a free quote within 24 hours, Contact us now to start your project. Let's talk

Let's have Check Up of your Website!!
Get the free suggestion from the Experts for your Website.
Get free
quote now
You will receive quote within 24 hrs
Services
What does our client say?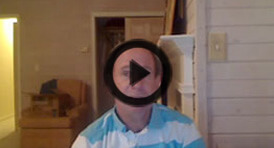 Why do you need Chrome Extension Development Service?
Ease the Recruitment.
Boost Sales.
Boost Social Media.
Automate your Business.
Embed in any Website.
Simulate Human Behaviour.
Privacy And Security.
Support Digital Marketing.
Earn Profits.
Expert Chrome Extension Developers.
Cost-Effective Partners.
Agile Development.
Easy and Regular Communication.
Why

Hire Alakmalak Technologies as your Chrome Extension Development Company?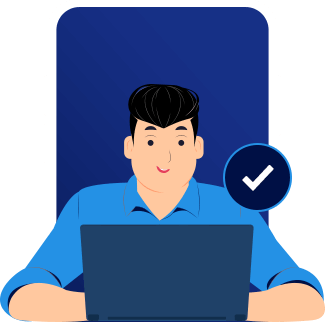 Free Post Development Support.
Personal approach.
Engage user persona.
Highest security standards.
How to Hire Chrome Extension Development?
01

Requirement Gathering /

Discovery Call

02

Define Scope of work and Assign Resources

03

Wire Framing

& Designing

04

Development / Coding & Quality Check
WE HAVE YOUR BACK
We'll Help You Avoid These Common Mistakes
Suggesting Unnecessary Features

Unnecessary features can decrease the user experience. It may be difficult for visitors to find what they are looking for. We won't suggest any unnecessary features to increase our scope of work unless and until they are needed.

Cluttered Page Designs

A cluttered page design can have a negative impact on your website. Thus, instead of focusing on a cluttered page design, we would guide you to focus on providing high-quality UI/UX. It will also help you give your customers a clear and distraction-free experience.

Lack of User Testing

A lack of user testing can lead to websites that are confusing to use or riddled with errors. Without testing, it may be challenging to ensure the user has a seamless experience. So, we provide sufficient manual testing before it's sent to you for review.

Not Suggesting Best Practices

Many businesses are going online, and everyone wants their business to dominate. To grow, every company must carry out certain practices to help them evolve and improve. Hence, when asked, we would advise you on the industry best practices to achieve your business goals much faster & better than your competitors.
Engagement
Models

Fixed Quote
Rely on Our Business Analysis Team to Outline Your Project and Provide a Fixed Quote.
Agreed Price
Firm Deadline
Structured Development
Clarity
Consistency
Confidence

Time and Materials
Our Project Managers Offer Guidance on Significance, Complexity, and Implementation Approach
Maximum Flexibility
Adaptable Process
Enhanced Oversight
Swift Responsiveness
Effortless Initiation
Improved Productivity

Hire Dedicated Team
Secure a Devoted Resource to Apply Agile Scrum Development Methodology and Monitor Progress.
Technical Proficiency
Organized Development
Efficient Management
Smooth Workflow
Guaranteed Results
Continuous Assistance
Why Choose
Alakmalak
Our Strength
project completed

years of experience

Resources

countries served
4 International Level Certification
Frequently Asked Questions & Answers
What are browser extensions?

Browser extensions are small software programs that add functionality to web browsers. They are designed to customize and personalize the browsing experience by adding specific features or modifying the behavior of a web browser.

What are browser extensions examples?

Examples of browser extensions are Ad Blockers, Password Managers, Grammar Checkers, Video Downloaders, Translation Tools, and many others

How much does it cost to develop a browser extension?

The cost of developing a browser extension can vary based on factors such as complexity, features, and design. Being the leading choice as a Chrome extension development company We offer personalized pricing based on the specific requirements of your browser extension project

How do I install a Chrome extension?

To install a Chrome extension, you can visit the Chrome Web Store, find the extension you want, click "Add to Chrome," and follow the prompts to install it.

Are Chrome extensions safe to use?

Generally, Chrome extensions from the official Chrome Web Store are safe to use. Google reviews and checks extensions for security risks before they are published.