Accounting Services
Professional Accountant Website Design

We Improve your conversion rate by enhancing your Accounting website's mobile responsiveness.

Website Design for accountant

We prepare financial services website designs with crisp and clear UI design resulting in great acceptance from financial services-seeking customers.

Custom accounting web design

We Create a custom-built Accounting Website that brings the right & quality business to our clients.

Accountant eCommerce development services

We make websites that deliver high-quality outputs for small as well as big accounting firms.

Convenient client login portal

Access your financial data securely anytime, anywhere. Experience hassle-free accounting services with us.

Interactive Financial Calculators (e.g., Tax, ROI)

Estimate taxes, ROI, and more in real time. Achieve financial clarity today!
Hi, I'm Rushik Shah.

Free 30-min consultation. Get a free quote within 24 hours, Contact us now to start your project. Let's talk

Already have a Website?
Click for Seamless and Bug-free Website Maintenance.
Book now
Get free
quote now
You will receive quote within 24 hrs
Services
What our client says?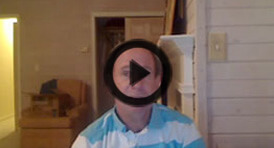 How can a website help you?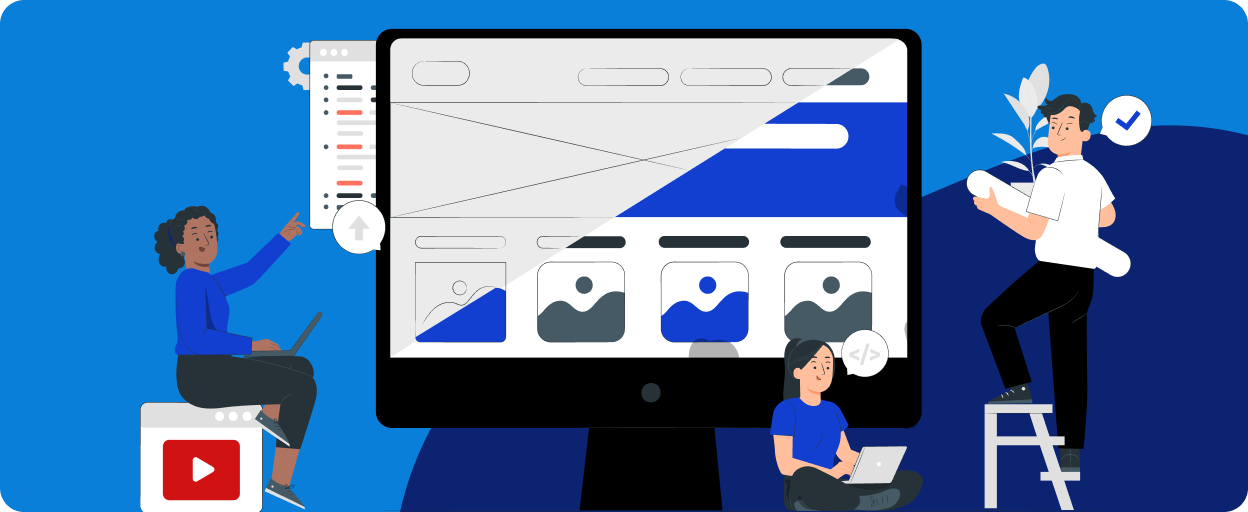 Attracts new clients
Get more boost up in your sales
Make you a trustworthy and reliable
Attracts your clients
Brand Identity
Good and Easy Navigation
Attractive layout, photos and text.
Good Calls to Action
Integrate software seamlessly
Why choose Alakmalak Accountant Development Solutions?
Wireframing and Planning
Work with Web Design experts
UI/UX Designing
Quality Check
Saving your Time
Experienced Professionals at an Affordable Price
Increased Productivity
Enable secure online payments for clients
Improved credibility with a well-designed website.
INSTERESTED IN HIRING US - PROCESS WE FOLLOW
Requirement Gathering

/ Discovery Call

01

Define Scope of

work and Assign Resources

02

03

Development / Coding

& Quality Check

04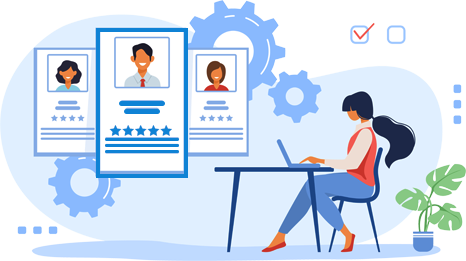 WE HAVE YOUR BACK
We'll Help You Avoid These Common Mistakes
Suggesting Unnecessary Features

Unnecessary features can decrease the user experience. It may be difficult for visitors to find what they are looking for. We won't suggest any unnecessary features to increase our scope of work unless and until they are needed.

Cluttered Page Designs

A cluttered page design can have a negative impact on your website. Thus, instead of focusing on a cluttered page design, we would guide you to focus on providing high-quality UI/UX. It will also help you give your customers a clear and distraction-free experience.

Lack of User Testing

A lack of user testing can lead to websites that are confusing to use or riddled with errors. Without testing, it may be challenging to ensure the user has a seamless experience. So, we provide sufficient manual testing before it's sent to you for review.

Not Suggesting Best Practices

Many businesses are going online, and everyone wants their business to dominate. To grow, every company must carry out certain practices to help them evolve and improve. Hence, when asked, we would advise you on the industry best practices to achieve your business goals much faster & better than your competitors.
Why Choose
Alakmalak
Our Strength
project completed

years of experience

Resources

countries served
4 International Level Certification
Why Trust Alakmalak Technologies For
Developing Websites For Accountants
In today's digital landscape, potential clients increasingly rely on web searches to gather information about the products or services they need. This shift in consumer behavior empowers them to conduct thorough research on various businesses, including reading customer reviews and comparing pricing, to make informed decisions before proceeding with a purchase or consultation. At Alakmalak Technologies, we recognize the significance of this trend and understand the critical role websites play in establishing a strong online presence for accountants and CPA firms.
As experts in website development, we specialize in crafting high-quality websites tailored specifically for accountants and CPA firms. Our accounting website design services are geared towards creating user-friendly platforms that are easy to navigate, ensuring a seamless experience for potential clients as they explore your services and offerings. With a focus on attracting new clients and keeping existing ones well-informed, our websites serve as powerful marketing tools to showcase your expertise and professionalism in the accounting industry.
By partnering with Alakmalak Technologies, accounting professionals can save valuable time that would otherwise be spent on website development. With our team's years of experience in designing and developing websites for accountants, you can confidently delegate this aspect of your business to us while you concentrate on expanding your CPA firm's core operations. Whether you're a local accountant seeking to strengthen your online presence or an established accounting firm looking to reach new heights, our tailor-made accountant websites and accounting firm websites are designed to help you achieve your business goals effectively.
In conclusion, Alakmalak Technologies is dedicated to providing exceptional website design and development services tailored specifically for accountants and CPA firms. With a strong focus on user-friendliness, engagement, and optimal performance, our expert team creates websites that attract new clients, retain existing ones, and contribute to the achievement of your business goals. Embrace the power of a well-designed accounting website and establish a compelling online presence to thrive in the digital landscape.
Frequently Asked Questions & Answers
What kind of websites do you develop for accounting services?

We specialize in developing custom websites tailored specifically for accounting firms. Our websites are designed to showcase your services and expertise in the accounting industry.

Can you integrate accounting software into the website?

Yes, we can integrate accounting software such as QuickBooks to streamline financial processes and ensure seamless data management for your clients.

Can I have a client login portal for secure data access?

Certainly! We can create a secure client login portal to allow your clients to access their financial data safely and conveniently.

How long does it take to develop an accounting services website?

The timeline for website development can vary depending on the project's scope and complexity. We work efficiently to deliver high-quality websites within agreed-upon deadlines.

Can you provide ongoing website maintenance and support?

Yes, we offer website maintenance packages to keep your website up-to-date, secure, and running smoothly. Our support team is readily available to assist with any issues that may arise.