Our web design packages
Allow us to transform your website into a seamless extension of your brand, bringing your vision to life.
Fully Customized Design layout
Up to 7 Inner pages
Up to 5 Stock images Licenced from Stockphtography (Additional Images cost USD 5 per image)
Approx Page length equals to Standard A4 Size
Logo to be Provided by client ( Addon cost if Logo design service required)
Homepage Banner Animation Slide Show
1 Form Page - Contact Form / Quote Form- Details sent to email
100% satisfaction guarantee Optimized graphics
Uploading the website to your URL ( Domain ) hosting account
Search Engine Friendly design
Link to Social networking Websites like facebook, twitter, linkedIn, etc.
Responsive (Optimized to work on smart phones & tablets). This would be the default responsive function and if require custom mobile site or mobile customizations that would be cosidered as an addon
FREE technical Support for 1 Months Post Live
Optional Additional page deisgn at $20 per page
No recurring monthly cost
Extra features added to the basic package's listed features
Wordpress installation and configuration
Integration with Open source CMS (Wordpress)
Can add / delete more pages yourself & edit them.
Manage Home page / Inner page Image Slider from backend
Password protected admin interface
Integrating Plugins
All in One SEO Pack
Contact Form 7
Facebook
Instagram
Mailchimp
W3 Total Cache
Ithemes Security
No recurring monthly cost
Extra features added to the basic package's listed features
CMS Executive package
Logo Designing (Basic Style Package with 5 Options)
SEO Plugin Setup - All in One SEO Pack
Wordpress Security Plugin Setup - (reduces your website getting hacked by 95%)
Photo Gallery Module (from where you can add/modify/ delete photos yourself in a gallery format)
Extra features added to the basic package's listed features
Up to 20 Pages including Contact Form.
Logo Desiging - 5 Options
SEO Plugin Setup - All in One SEO Pack ( to prevent hacking by 95% )
News Module Add/Modify/Delete News from backend.
Events Module - Add/Modify/Delete events from backend
Photo Gallery Module (Add/Modify/Delete Photos from backend)
Minimum 20 hours of block payment required
Any customized work in php and html
Get free
quote now
You will receive quote within 24 hrs
What our client says?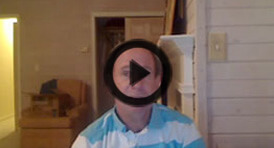 Explore the Other Optional Services of Our Website Design Packages.
Website Design

High-Quality WordPress Implementation
Mobile Responsiveness
Graphic Design Services
Expert UI/UX Design
eCommerce Functionality
Empowerment with Full Control

Optimized Website

Schema Enhancement
Image Streamlining
Search Engine Optimization (SEO)
Thorough Market & Competitor Analysis
Google Analytics Configuration
Google My Business Enhancement

Additional Website Features

Knowledgebase Configuration
Chatbot/Livechat Implementation
Reputation Management Setup
Seamless Newsletter Integration
Smooth Social Media Integration
Event Calendar Integration
85% of marketers acknowledge that slow page speeds have an impact on their conversion rates.
Yes
No
Regarding mobile website loading speed satisfaction, 60% are content while 40% are not.

60%40%

Over the past year, 75% of respondents have taken measures to enhance their page speed.

75%25%

An overwhelming 80% believe that the speed of a website influences a visitor's decision to convert, with 20% holding a different view.

80%20%

The majority (80%) believe that the average mobile visitor connects at speeds faster than 4G.

80%20%

Anticipate that 70% of global load times will be on 5G through 2023

70%30%
Users have little patience for
slow-loading pages
How much time are you willing to wait for a website to load on your phone?
According to Google, the majority of users tend to leave a page if it doesn't load within 3 seconds.
Amplify Your Business To Extensive
Personalized Design

with Effortless Updates

Adapted for All

different Devices

User-Friendly

Interface

Lightning-Fast Loading in

5 Seconds or Less

Fully Functional &

Secure Website

SEO-Optimized

Content Structure
A Strong Website Equals a Strong Business
If 80% of small businesses are already online, chances are you're among them. However, having a well-designed website sets you apart from the rest.
Tailored for small / medium / enterprise businesses, our optimized websites are crafted to give you a competitive edge, ensuring top Google rankings for enhanced lead generation.
Join us in expanding your business!
Let's talk
Memorable Visuals for Better User Experience

Over 80% of people remember what they see, not just what they read. That's why high-quality images are crucial in custom website design.

Custom Design

Custom design ensures high responsiveness, a widely accepted approach in today's market. It gives your site a fresh, modern feel and enhances user experience.

Landing Page

Custom design ensures high responsiveness, a widely accepted approach in today's market. It gives your site a fresh, modern feel and enhances user experience.
What Makes Us
Extraordinary
Optimized Loading Speed

A slow website can lead to user frustration and lost sales. We'll revamp your site for improved functionality and speed.

Variety of Experience

We believe in building a website on a foundation of solid market research. Our experienced team is well-versed in your industry and will collaborate with you to create an effective online presence.

User-Friendly Navigation

We employ strategic navigation design, using hyperlinks to organize information for easy access. This ensures a seamless experience for visitors, encouraging them to explore further.
OVER
600 Small, Medium

and

Large

Enterprise business clients have chosen us from

35 COUNTRIES
Federico Bilches

www.latmeco.com

I want to thank all Alakmalak team for take my project and help me to improve my website! Thank you for your responsibility and seriousness at the time to do corrections and improvements on my website and for always be in touch with me. Highly recommended! Great team! Great company! I'm very thankful Alakmalak!

A few kinds words to say about Alakmalak programming and design. Working with these guys is always such a great relief. You know you are getting your stuff done right and usually always in a timely fashion. I'm a middle man for the most part And my clients are always happy with the end result.
View More
Why Choose
Alakmalak
Our Strength
project completed

years of experience

Resources

countries served
4 International Level Certification
Recognized
by
Frequently Asked Questions & Answers
Do you do custom designs? or Do you use templates?

Yes, whatever we build is 100% custom Designs with unlimited revisions for a chosen design and create the design by keeping the client's preference in mind. We also work on readymade templates if client wants us to work on it

How much does a website cost?

Do provide you with the Cost; we first need to know what exactly your requirements are, So that you do not have to pay more for your requirements. So usually we first discuss your requirements and share it with you and once we both are on same page we provide you with the cost. And trust us we will never treat you differently if you have more money or make more money than others. So just share your all the Requirements and you will get the best Price for the same for sure!

Can I select my preferred developer?

Yes, of course! You can surely select the Developers you prefer. So for that we would provide you the resumes of selected programmers and then you may select few of them to work on your project

What is difference between static and dynamic website?

A static website is written in HTML only. A dynamic website is the one that requires more complex code and can do a lot more things like Database-driven, where the admin can edit the informative part of the website, from a password protected admin interface, which makes it dynamic by nature.

Once you complete website design who owns the website?

You will be receiving the 100% ownership of your website, once the final payment is received by us. We will send you all the files including the PSD ones which you can download. If your website contains very large files, we would mail you a Zip of all the files

What do I need to provide you for creating a website?

The things you need to provide us besides the requirements, is the content, logo, and images is any that you wish to put on to your website. And if any integrations are required then the credentials for the same are to be provided by you. We will handle and organize the rest.

What happens when I ask for a quote for my website design?

Once you ask for a quote for your website, we would communicate with you either via Phone, Email or Skype to gather your requirements. Once we gather all your requirements then we create documentation and demo designs. And once you accept them, and we are on the same page we start working on your website designing right after we receive the Initial payment from your side.