Why Custom Application Development PHP is preferred the most?
PHP is an open source hence saves you a lot of licensing cost.
PHP works best on a Linux based web servers or cloud, which 90% of the web servers are Linux based today.
PHP gets integrated best with MySQL database, which is also an open source.
Popular Social networking website facebook.com is made using PHP
Easy Deployment process
Continuous Upgrades for functionality or design enhancement is much faster than compared to other technologies.
Open Source technologies have a huge community support for any kind of updates, bugs etc.
Supports multiple web servers (can work on a Windows server having Apache as well as on Linux)
It's easy to learn and work on.
Custom Web Development Services
Custom E-commerce Website Development
Custom E-commerce Module Development for Prestashop, Zencart, Oscommerce or Magento.
Customized Changes in WordPress based website.
Custom Plugin / Module development for WordPress
Customized ERP Application development
Customized Back-office Application
Customized Intranet website
Customized CRM / CMS Application development
Custom Order Capturing Module
Custom Artificial Intelligence Modules
Custom Ajax Module Development
Customize development in MVC Framework
Customized Portal Development
Customized Classified website
Custom Laravel Application Development
Custom Magento Application Development
Custom WordPress Development
Zen Cart Development
Custom CMS Website Design & Development
Opencart Application Development
Third Party API Integration
Customized Content Management Systems
In fact, anything that requires customization to an existing system, or creating a completely new customized solution.
Custom
package
Extra features added to the basic package's listed features
Minimum 20 hours of block payment required
Any customized work in php and html
Get free
quote now
You will receive quote within 24 hrs
Services
What our client says?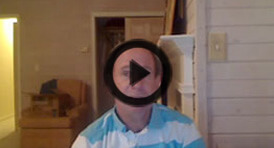 Why Choose
Alakmalak
Our Strength
3000+ project completed

16+ years of experience

70+ Resource Strength

55+ countries serve
International Level Certification
Google partner

D & B Certified

ISO Certified
Frequently Asked Questions & Answers
Explain about your Company?

We, at Alakmalak Technologies, have extensive experience in Web & Mobile Application Design and development services such as web designing, logo designing, SEO + digital marketing services and mobile applications development.

We are Google partner, D&B and ISO Certified company since 2006. We have developed 3000+ websites in the last 11 years. Please find our developed websites at Our Portfolio

We have a strong team of 70+ engineers which includes Professional developers, designers, Digital marketing team, Project Manager and Project Coordinator.

Explain the Process you follow

At the initial stage, we will provide you the quote as per your requirement. Along with the quote, we will send you a Web Design questionnaire that you need to fill up and send us back, Once we get your order confirmation we will then create a customized mock-up based on the website questionnaire and your company information. We will also be taking feedback/changes from you and once you are done with the layout we will move further with remaining pages.
We will then show the project progress on our development server URL, e.g. yourcompany.alakamalak.net, so that you can have a review of the website, we will provide you the admin, so that you can check if you are able to change the contents/images of the site or not.
And once you agree with the development server website then we will upload to your domain name after receiving the remaining payment of the website.

Are you using Template?

We only worked on templates upon client request, else generally we start from scratch using custom designed Templates specially designed for you. We have excellent Template artist inhouse who can help you design the layouts for you.