Alakmalak provides implementation and integration services of Salesforce.com On-Demand CRM. Our comprehensive Salesforce.com consulting services include
Configuration and Implementation
Extend Salesforce.com via APEX Development
Data Migration (Data Messaging, Cleansing and DeDuplication Processes)
Integration with Oracle,On-Premise applications, Warehouse and ERP applications
Integrating AppExchange Applications
Maintenance and Support
About Salesforce.com
The World's Most Popular CRM Software as a Service
The proven leader in on-demand customer relationship management (CRM), salesforce.com empowers customers to stand out from the crowd. We do so by delivering the most innovative technology and making it as easy as possible to share and manage business information. Our CRM software-as-a-service solutions combine award-winning functionality, proven integration, point-and-click customization, global capabilities, and the best user experience and the result is CRM success. That's why Salesforce has earned the trust of its customers and a customer success rate of 95%*.
Salesforce.com Features
Sales
Salesforce SFA enables companies to drive sales productivity, increase visibility, and expand revenues with an affordable, easy-to-deploy service that delivers success to companies of all sizes.
Partner Relationship Management
Salesforce PRM makes it easy for partners to access leads, collaborate on deals, and locate all the information they need in order to be successful. PRM is seamlessly integrated with Salesforce SFA to deliver unparalleled visibility to your company's entire sales pipeline for direct and indirect channels.
Service & Support
Whether you are running customer service, product support, field service, telemarketing/telesales, an order desk, or an IT help desk, Salesforce Service & Support offers a comprehensive, multichannel customer service solution with all the advantages of salesforce.com's on-demand technology.
Marketing
Salesforce Marketing enables closed-loop marketing to execute, manage, and analyze the results of multichannel campaigns. Marketing executives can measure the ROI of their budgets, tie revenue back to specific marketing programs, and make adjustments in real time.
Analytics
Salesforce Analytics empowers business users at every level to gain relevant insight and analysis. With real-time reporting, calculations, and dashboards, businesses can optimize performance, decision making, and resource allocation.
Custom Applications
Build enterprise-class applications on salesforce.com's powerful on-demand platform. Deliver all your company's business applications in a single environment with one data model, one sharing model, and one user interface.
Get free
quote now
You will receive quote within 24 hrs
Services
What our client says?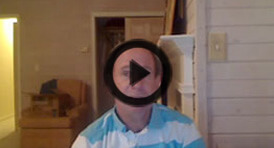 Why Choose
Alakmalak
Our Strength
3000+ project completed

16+ years of experience

70+ Resource Strength

55+ countries serve
International Level Certification
Google partner

D & B Certified

ISO Certified
Frequently Asked Questions & Answers
Explain about your Company?

We, at Alakmalak Technologies, have extensive experience in Web & Mobile Application Design and development services such as web designing, logo designing, SEO + digital marketing services and mobile applications development.

We are Google partner, D&B and ISO Certified company since 2006. We have developed 3000+ websites in the last 11 years. Please find our developed websites at Our Portfolio

We have a strong team of 70+ engineers which includes Professional developers, designers, Digital marketing team, Project Manager and Project Coordinator.

Explain the Process you follow

At the initial stage, we will provide you the quote as per your requirement. Along with the quote, we will send you a Web Design questionnaire that you need to fill up and send us back, Once we get your order confirmation we will then create a customized mock-up based on the website questionnaire and your company information. We will also be taking feedback/changes from you and once you are done with the layout we will move further with remaining pages.
We will then show the project progress on our development server URL, e.g. yourcompany.alakamalak.net, so that you can have a review of the website, we will provide you the admin, so that you can check if you are able to change the contents/images of the site or not.
And once you agree with the development server website then we will upload to your domain name after receiving the remaining payment of the website.

Are you using Template?

We only worked on templates upon client request, else generally we start from scratch using custom designed Templates specially designed for you. We have excellent Template artist inhouse who can help you design the layouts for you.