Hire dedicated WordPress programmer
Fully Customized design layout
Up to 9 Static html Inner pages
Up to 5 Stock images included from fotolia ( Additional Images cost USD 5 per image )
Approx Page length equals to A4 Size
Logo to be provided by client
Homepage Banner Animation Slide Show
Contact Form - Details sent to email
100% satisfaction guarantee Optimized graphics
Uploading the website to your URL ( Domain )
Search engine friendly design
Link to Social networking Websites like facebook, twitter, linkedIn, etc.
Responsive Mobile Version ? (Optimized to work on smart phones & tablets)
Additional page at $20 per page
FREE technical Support for 3 Months
WordPress is enjoying a good momentum now-a-days. WordPress is an outstanding open source CMS and blog publishing application. But in its practical side, it works more than mere blogging software. The major advantage of WordPress is that you can gift fresh and new look to your website within five minutes. Besides that, this is the commonly used application for basic content management. If you are searching for a skilled and experienced Wordpress programmer then you are in the right place. We, Alakmalak with a good team of experienced professional programmers give you the maximum benefits of WordPress application at reasonable rates. So it is a good idea to hire dedicated WordPress programmer to save a lot on your hard earned money.
Our WordPress programmers take care of your assigned projects with utmost care. We promise you the best service in WordPress application which suits the unique needs of your online website. Our programmer assures a strong online presence for your website to enjoy heavy flow of customers. Believe on the incredible experience of Alakmalak. Hire dedicated WordPress programmer to enjoy tension free WordPress application for your projects.
Request Free Quote
You will receive quote within 24 hrs
Request
Free Quote
You will receive quote within 24 Hrs.
What our client says?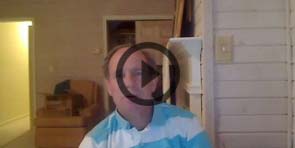 Mr. Steven Yellin
OVER
2500

Projects COMPLETED IN

Last 11 years

We offer professional Back-end Driven user friendly website with custom layout that includes around 10 pages design.
With more than 11 years of experience with English Speaking Point of Contact, package starts for just $499.99.