WordPress Solutions that we offer
Custom WordPress Theme

We create a custom layout and then convert that into a theme for you to use with WordPress.

WordPress custom Theme Template

We can customize WordPress templates that you desire, and make sure that it looks the way you expected.

WordPress Plugin development

We can make use of many Free Plugins available along with other paid plugins which can help in reducing the time of development.

Professional WordPress: Design and Development

We offer complete customization, installation, and configuration of WordPress which allows you to build a site that is suitable for your workflow and your needs.

Custom Module / Extension Development

We can make customized Plugins to increase functionality or add new features to your WordPress websites based on your business needs.

Custom CMS development

We offer complete customization, installation and configuration of WordPress which allows you to build a site that is suitable for your workflow and your needs.

Migration Support

We provide migration support from any other CMS to WordPress and help to aid the process simpler and faster.

Focused on Results and Prioritizing Customer Needs

Drawing upon our extensive experience, we assist businesses in addressing practical challenges and seizing strategic possibilities.

Strategic Business Consulting

Our workflow for WordPress engineering is in sync with marketing insights, contemporary project management principles, and the best practices for scalability.
Popular Website that are Built with WordPress
Sony Music

TechCrunch

BBC America

PlayStation

Microsoft News

TED Blog

Yelp
Hi, I'm Rushik Shah.

Free 30-min consultation. Get a free quote within 24 hours, Contact us now to start your project. Let's talk

Let's have Check Up of your Website!!
Get the free suggestion from the Experts for your Website.
Get free
quote now
You will receive a quote within 24 hrs
Services
What our client says?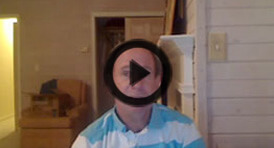 Why Build with WordPress
User-friendly and easy to use
Range of themes and templates
Extensive plugin library
SEO-friendly features
Responsive and mobile-friendly
Active and supportive community
Regular security updates
Cost-effective for every business
Customizable and scalable
Professional WordPress Developers
Customization of any level
Basecamp project management tool
Dedicated Project Coordinator
Why

Hire WordPress Developers from Alakmalak Technologies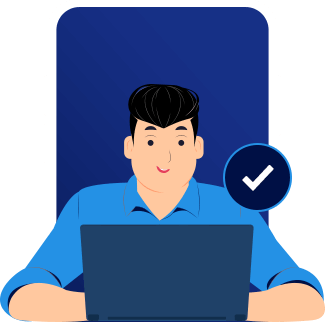 100% Confidentiality on NDA execution
Expert Advice on Request
30 Days of Free Support.
High-Quality Work
How to Hire WordPress Developers?
01

Requirement Gathering /

Discovery Call

02

Define Scope of work and Assign Resources

03

Wire Framing

& Designing

04

Development / Coding & Quality Check
WE HAVE YOUR BACK
We'll Help You Avoid These Common Mistakes
Suggesting Unnecessary Features

Unnecessary features can decrease the user experience. It may be difficult for visitors to find what they are looking for. We won't suggest any unnecessary features to increase our scope of work unless and until they are needed.

Cluttered Page Designs

A cluttered page design can have a negative impact on your website. Thus, instead of focusing on a cluttered page design, we would guide you to focus on providing high-quality UI/UX. It will also help you give your customers a clear and distraction-free experience.

Lack of User Testing

A lack of user testing can lead to websites that are confusing to use or riddled with errors. Without testing, it may be challenging to ensure the user has a seamless experience. So, we provide sufficient manual testing before it's sent to you for review.

Not Suggesting Best Practices

Many businesses are going online, and everyone wants their business to dominate. To grow, every company must carry out certain practices to help them evolve and improve. Hence, when asked, we would advise you on the industry best practices to achieve your business goals much faster & better than your competitors.
Engagement
Models

Fixed Quote
Rely on Our Business Analysis Team to Outline Your Project and Provide a Fixed Quote.
Agreed Price
Firm Deadline
Structured Development
Clarity
Consistency
Confidence

Time and Materials
Our Project Managers Offer Guidance on Significance, Complexity, and Implementation Approach
Maximum Flexibility
Adaptable Process
Enhanced Oversight
Swift Responsiveness
Effortless Initiation
Improved Productivity

Hire Dedicated Team
Secure a Devoted Resource to Apply Agile Scrum Development Methodology and Monitor Progress.
Technical Proficiency
Organized Development
Efficient Management
Smooth Workflow
Guaranteed Results
Continuous Assistance
Why Choose
Alakmalak
Our Strength
project completed

years of experience

Resources

countries served
4 International Level Certification
Frequently Asked Questions & Answers
Is WordPress better than a custom-built PHP solution?

Well, it totally depends on what kind of solution you are looking for. So for a quick solution and if you do not wish to spend a fortune, then WordPress is a good choice. The only setback of WordPress is that it cannot handle numerous simultaneous users.

Does WordPress Website take more time to load and is easily hackable?

Not really, most of the WordPress website hacking is due to negligence. Many Wordpress website developers in India use a very weak coding standard, and that is the reason they are prone to hacks. But our skilled developers never suffer from this problem.

Can I use pre-built WordPress themes, can you provide WordPress theme development as well?

Yes! We can surely develop a custom WordPress theme as well as pre-built ones, but the coding standard of that theme should be good. But if you are thinking long-term, then we would suggest you make your own design theme!

What are your best practices for Custom WordPress development?

We would like to tell you that our Development approach begins right from the initial stage, but is not limited to the final delivery stage. We go beyond that and provide the best in maintenance and after-sales support. Furthermore, we have a 5 phased approach in executing WordPress Website development projects. We always maintain the highest degree of data integrity and transparency during project execution.

Does WordPress Website take more time to load and easily hackable?

Not really, most of the WordPress website hacking is due to negligence. Most developers use a very weak coding standard, and that is the reason they are prone to hacks. But skilled developers never suffer from this problem.

How does WordPress Website development differ from Traditional Website development?

WordPress Website development is quite similar to other methods, but it can vary. On WordPress, you can use pre-built WordPress themes and plugins to speed up the development process.

What is a plug-in?

A plugin is an existing piece of code that adds specific functionality to a website. Plugins enable website owners to add certain features to their websites above and beyond what WordPress offers. They can be free or paid, depending on the functionality and complexity.