PHP Design and Development Services That We Offer
Dedicated Development Center model is offered to those customers who are looking for a dedicated resource/s to work on their projects onsite/offsite. The resource will work as per customers' requirements sets for a stipulated time frame decided prior with terms and conditions favorable at both ends. This model is more popular in recent times as the customer has a flexibility to utilize this dedicated resource as per their requirements.
PHP App Development

Our team of highly skilled PHP developers is efficient in handling all types of web development work.

PHP eCommerce Development

We create shopping cart websites with features like social login, multi-language, advanced and easy checkout.

Custom PHP Shopping Cart

We can build a custom PHP shopping cart for those who require highly customized design and development.

PHP and MySQL Web Development

We create MySQL database-driven PHP websites that can serve business purposes, like ERPs, custom business websites, etc.

PHP Web Services Integration

We build PHP web services using APIs to help and support your website or mobile app. Whether in JSON, XML, etc.

PHP Development Framework

We develop dynamic PHP websites using one of the many state-of-the-art PHP frameworks. For example, Laravel, Codeigniter, Cakephp, Zend and many others.

PHP Open Source CMS

The Open Source CMS services available are getting more feature-rich by the day. With advanced technical skills, we are able to provide the perfect solution.

Web Portal Development

We create enterprise web portals for business-to-business services that can do wonders for our business.

Maintenance Support

We offer maintenance and support for your existing websites developed in PHP, as well as support for all websites we develop.
Popular Website that are Built with PHP
Wikipedia

Etsy

Tumblr

Dailymotion

Slack

Pinterest

Vimeo
Hi, I'm Rushik Shah.

Free 30-min consultation. Get a free quote within 24 hours, Contact us now to start your project. Let's talk

Let's have Check Up of your Website!!
Get the free suggestion from the Experts for your Website.
Get free
quote now
You will receive quote within 24 hrs
Services
What our client says?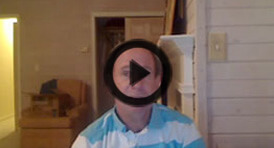 Why Build with PHP
Open-Source & Free to use.
Web Hosting supported Widely
Dynamic Websites & Web App
Large Community of Developers.
Easy Technology Integration
Support popular CMS
Evolves with new features
PHP is SEO Friendly
Permits custom development
Professional WordPress Developers
Customization of any level
Basecamp project management tool
Dedicated Project Coordinator
Why

Hire PHP Developers from Alakmalak Technolgies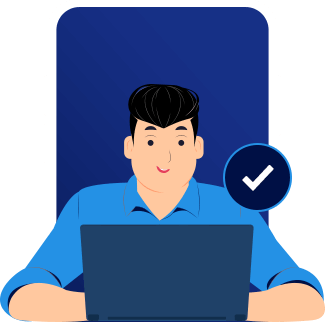 100% Confidentiality on NDA execution
Expert Advice on Request
30 Days of Free Support.
High-Quality Work
How to Hire CMS Web Developers?
01

Requirement Gathering

Download

Questioner or Fill it online

Click Here

02

Scope &

Payment

03

Design Mockup & Feedback

04

Development & Site Review QA & Feedback Changes

05

Payment & Go Live
Hourly Packages
10 Hours

$ 150

1 Month Validity

25 Hours

$ 375

1 Month Validity

50 Hours

$ 750

1 Month Validity

100 Hours

$ 1500

1 Month Validity
Work given would be spread across days.
Means in one day, depending upon the availability of the resource, either 2 hours or 3 hours of average work will be done in one working days.
If you need faster respond, Please order our Express services plans.
Work will be co-ordinated via a coordinator, who will act as a single point of contact.
You can't directly speak with the developer, but with the coordinator, who is a person well versed in Verbal and Written English
Work would be carried out during our day office hours.
No project management, Layout template designer, HTML designer, QA (Testing) resources can be combined when you are hiring a PHP Developer.
In order to involve multiple types of resources, you need to either take an Express service plan or contact our sales team for a Custom Combination Plan.
Engagement
Models

Fixed Quote
Rely on Our Business Analysis Team to Outline Your Project and Provide a Fixed Quote.
Agreed Price
Firm Deadline
Structured Development
Clarity
Consistency
Confidence

Time and Materials
Our Project Managers Offer Guidance on Significance, Complexity, and Implementation Approach
Maximum Flexibility
Adaptable Process
Enhanced Oversight
Swift Responsiveness
Effortless Initiation
Improved Productivity

Hire Dedicated Team
Secure a Devoted Resource to Apply Agile Scrum Development Methodology and Monitor Progress.
Technical Proficiency
Organized Development
Efficient Management
Smooth Workflow
Guaranteed Results
Continuous Assistance
Why Choose
Alakmalak
Our Strength
project completed

years of experience

Resources

countries served
4 International Level Certification
Frequently Asked Questions & Answers
Which development methodologies do you offer?

During the preparation stage, we consider two development methodologies, that is Waterfall and Agile, depending on your goals. Our development process also usually involves an iterative approach, regardless of the technology that is chosen. For Agile, this is an inherent part of the architecture. In Waterfall projects, iterations allow us to control the development progress more efficiently and prepare regular demo versions.

How much time do you require completing a PHP web application?

At Alakmalak Technologies, honesty and transparency are core values in our business approach. We never make false promises to our clients like other web development companies in India. When it comes to project timelines, we recommend having a thorough discussion about your requirements. Once we have a clear understanding and we're on the same page, we can provide you with an accurate time estimate.

What is the average cost of PHP web design and development?

We strictly cling to a professional and transparent approach while providing you with the quotes on Cost and time estimation. So initially, we collect every single requirement of your project and calculator a far estimate to achieve that goal while breaking it down in smaller milestones. Then we present you a proposal that contains cost estimates and Timeline for every milestone. So, we would really appreciate, if you book a free consultation with our experts and do let us know your project requirements to know the quotes.

Do you provide any support or maintenance period for PHP projects?

Yes, as mentioned earlier, we do provide you with a complete 90-day support and maintenance period. During this period, we look for any kind of bugs found, performance optimization, SEO related tweaks, and more. Also, you can extend this support in the long run with us while paying a nominal fee.

What is PHP?

PHP is an HTML-embedded scripting language. Much of its syntax is borrowed from C, Java and Perl, with a couple of unique PHP-specific features thrown in. The goal of the language is to allow web developers to write dynamically generated pages quickly.

Benefits of PHP Development over others?

PHP web development is one of the most versatile development language available for developers today. It is also very secure, robust, and easy to update.

Do PHP App developed websites provide scalability options?

Yes, These websites can be improved upon and upgraded at any point of time, depending on customer needs as PHP is a user-friendly language to develop websites.