eCommerce Development Services That We Offer
eCommerce Website Development

We are an eCommerce website development company that can help you design and develop an eCommerce website for your business.

Custom eCommerce Web Development

We develop customized eCommerce websites for any of your custom needs to attain business goals that you may have.

Open Source Customization Services

We can help you customize software like Magento, PrestaShop, Opencart, Zencart, Xcart, OsCommerce, and many others.

eCommerce (POS) Integration / Point Of Sale Integration

Integrate on-site POS software which makes easy payments via your merchant account.

eCommerce Plugin & Module Development

Increase the functionality of your eCommerce website by developing customized plug-ins and modules.

Payment Gateway Integration

The ease of payment via online transactions is what draws many customers. Majorly, First Data, Authorize.net, PayPal, Stripe, Bitcoin, etc. are a few of the most commonly used ones.

eCommerce App Development

We offer eCommerce app development services for progressive performance across iOS and Android platforms to take your business one step further.

Responsive eCommerce Website

We develop a website that looks perfect on all devices. We also optimize the website to help you with search engine ranking and increase product sales.

Maintenance support

We offer support for issues with the website and even maintain it with minor design or feature changes.
Popular Website that are Built with Ecommerce Website Development
Amazon

eBay

Walmart

Craigslist

Target

Etsy

Best Buy
Hi, I'm Rushik Shah.

Free 30-min consultation. Get a free quote within 24 hours, Contact us now to start your project. Let's talk
Get free
quote now
You will receive quote within 24 hrs
Why Build with Ecommerce
Time tested Open source solution
Customizable
Easily Saleable.
Mobile Responsive
Multi Currency Support
Multi Lingual Support
Extend functionality with Plugins
Manage Unlimited products
Secure Back-end Management
Why Hire Ecommerce Developers from Alakmalak Technologies
Proficient in Installation
Customization of any Level
Basecamp Project Management tool
Dedicated Project Coordinator
100% Confidentiality on NDA Execution
Expert Advice on Request
30 days Free Support
No Monthly Fee.
INTERESTED IN HIRING US?
Requirement Gathering

/ Discovery Call

01

Define Scope of

work and Assign Resources

02

Wire Framing

& Designing

03

Development / Coding

& Quality Check

04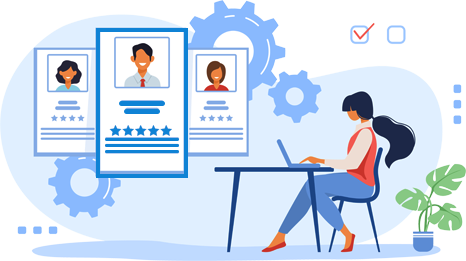 Ecommerce Basic
package
Frontend – User Features
Categorized Display of Products in Most widely used Row / Column Format
Ability to search products by Keyword
Ability to Display multiple alternative images for a single product
New Product Display Section: Shows newly added product randomly
Featured Product Display Section: Shows products marked by admin on a page
Ability to Tell a Friend, Facebook Like, or Tweet Button
Customer Login / Registration
Ability to create Address Book by the customer
My Account Section to view Order status and History
Backend Admin Features
Easy to use Admin – Not much technical knowledge required
Password Protected admin Interface
Ability to Add / modify / delete Categories, subcategories and related information
Add/ modify / delete products and related information like Price, Image, Description, title, model number, stock, etc.
Ability to place a single product in multiple categories
Ability to Add / modify / delete Manufacturer name, and Logo, which can be displayed on the product page
Ability to manage the content of static pages like about us, terms and condition, etc.
Inventory Stock Management on Product Level
Order management features, to view the order information and change in status
Invoice generation and printing.
Generation of Various reports like, Most Viewed Products, Top orders by product, top sale by customers.
Ecommerce Pro
package
Additional feature in addition to all features of the Basic package Listed above
Ability to check out without account (Guest Checkout) / One-page checkout
Customer are able to create wish list
Banner Management
Real time Shipping rates for the customer to choose from UPS, USPS, FedEx, etc
Gift Certificate Management
Cross-Selling – Upselling (Showing a Product Y when a user is browsing Product X)
Quantity discounts
Multiple Admin accounts with Permission Module – Can be used to give access to only specific section of the backend
Responsive (Optimized to work on smartphones & tablets). This would be the default responsive function and if you require custom mobile site or mobile customizations that would be considered as an add-on.
Custom
package
Minimum 20 hours of block payment required
Any customized work in PHP and HTML
3000+ eCommerce
Projects Completed
around the worldwide clients
View Our Projects
View Our All e-Commerce Projects
Receive Payments Via Credit / Debit / PayPal etc.
Developed 200 + e-Commerce small to mid-size Business.
browse our portfolio
Why Choose
Alakmalak
Our Strength

4 International Level Certification
Know more about
eCommerce Development
Alakmalak Technologies is a top eCommerce website development company in India that specializes in creating custom online stores to match the unique needs of businesses of all sizes. Our goal is to help our clients establish an online presence that appeals to their audience and drives sales. Our E-Commerce website development services include building eCommerce websites from scratch, providing user-friendly and easy-to-manage solutions, and utilizing an analytical approach to ensure high performance and compatibility and using different technologies like Magento eCommerce development, Shopify eCommerce development many other different technologies.
Being top eCommerce web developers in India understand that E Commerce Website design has completely revolutionized the way customers shop online and we help our clients take advantage of this by developing eCommerce websites that connect buyers, retailers, and end-users regardless of their location. We work with marketing and product managers to manage complex projects and provide robust eCommerce development services.
Our team of expert eCommerce website builders focuses on leveraging user experience to promote B2B,B2C and D2C businesses. We have a proven track record of developing successful eCommerce websites, portals, and applications for industries in India, US, Canada, Europe, and many other countries.. Our eCommerce web development services include conversion optimization, customer loyalty building, business workflow automation, and security enhancement.
At Alakmalak Technologies, we see the process of launching an eCommerce application as an opportunity for our clients to make a significant impact by selling online. Hire eCommerce developers in India that use the latest technologies to create customer-centric eCommerce websites that generate sales and increase ROI.
Frequently Asked Questions & Answers
Why is it important for business owners to create an ecommerce site?

It is very important for business owners to create an eCommerce website, because this is the evolving era where people do not have much time to purchase products from the physical stores instead, they would prefer to purchase the products online which would indeed save their time. So having an eCommerce website for your business will help to capture this market base and keep your customers informed about all your latest products and services.

Is there any limit on the size of my product or customer database?

Not at all! There are no such limits on the size. And the biggest benefit of having an online store is that you can add unlimited products and catalogs and at the same time you can grow your customer base as per your requirement.

What Is Involved In Setting Up An ECommerce Website?

First, of course, you'll need a site design and the usual functional elements of a website, such as a contact form. For standard eCommerce functionality, you will need several additional components: an SSL (Secure Socket Layer) certificate, a merchant account, a payment gateway, a back-end database for processing orders and storing customer information, and a shopping cart solution. And we can definitely help you with all of these items.

What are the security risks that are involved with ecommerce sites?

Being an eCommerce website owner, one should always keep in mind the three dimensions of security that is Confidentiality, Integrity, and Availability. One should develop a great strategy that could help to make the website and transactions more secure. Including encryption methods for any data transactions would avoid any hackers from gaining access to important confidential data.

What are the important things that can turn browsers into buyers?

The website should be created in such a way that it is much more oriented towards sales rather than marketing. Put your products in front rather than hiding them behind lots of marketing copy so that the visitors could easily and quickly view them. Add a page of Terms and conditions as well, which would give a professional look to the website. Always provide your contact details and explain all your policies such as return policies, security policies, encryption methods, and payment options as well.

What is a Point of Sale (POS) System?

A point of sale system, or POS, is the place where your customer makes a payment for products or services at your store. Simply put, every time a customer makes a purchase at your store, they're completing a point of sale transaction.

The POS serves as the central component for your business; it's the hub where everything—like sales, inventory, and customer management—merges.

What is a product catalog?

It is a detailed list of the inventory of a store. This catalog contains all the data related to the products which include product images, descriptions, specifications, price, etc. This entire process is known as product catalog management.

Do you also provide eCommerce services for Multilingual Websites?

Yes, we do offer support for multilingual product upload to help you conduct business in foreign languages. We support most of the European languages such as French, German, Dutch, Italian, Danish, etc.